Top 3 Copper Stocks on the TSX (Updated September 2022)
Sep. 15, 2022 01:55PM PST
Copper Investing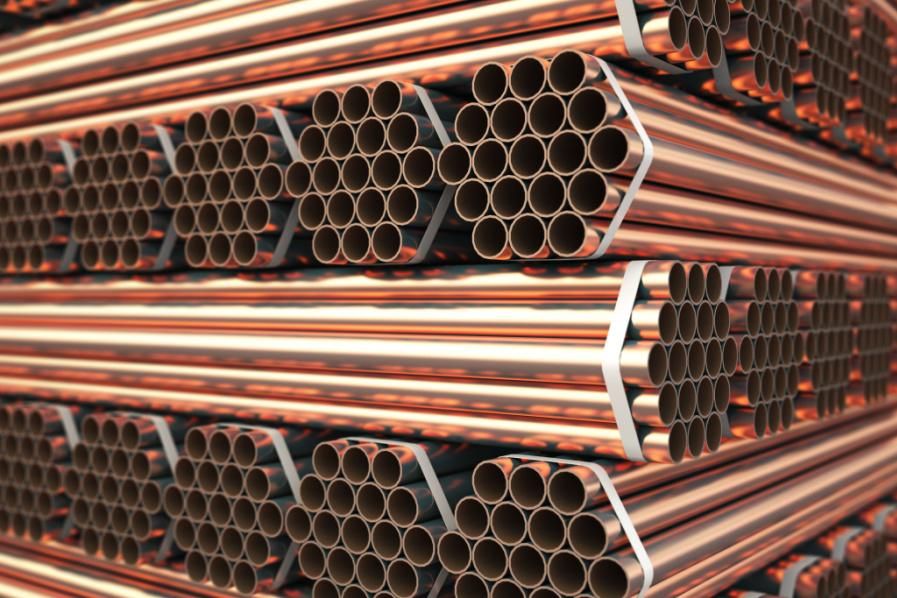 What are the best copper stocks on the TSX so far this year? These three companies have seen the biggest gains year-to-date.
Top 3 Copper Stocks on the TSX (Updated September 2022)
Company
Description
1. Turquoise Hill Resources (TSX:TRQ)

Year-to-date gain: 95.82 percent; market capitalization: C$8.13 billion; current share price: C$40.79

Turquoise Hill Resources operates the Oyu Tolgoi copper-gold mine in Mongolia, which it claims has the potential to operate for 100 years from five deposits. Oyu Tolgoi is jointly owned by Turquoise Hill (66 percent) and Mongolian government-owned entity Erdenes Oyu Tolgoi (34 percent). Turquoise Hill itself is 50.8 percent owned by Rio Tinto (ASX:RIO,NYSE:RIO,LSE:RIO), which is the operator of Oyu Tolgoi. The mine has been in production since 2013.

The company performed positively through mid-March, when Rio Tinto proposed a plan to buy the remaining 49.2 percent of Turquoise Hill that it does not already own for C$34 per share. The news drove Turquoise Hill's share price even higher, rising from C$25.68 on the previous trading day to C$34.02 on the day of the announcement. Shares continued to climb from there, hitting a year-to-date high of C$38.58 on April 13.

Turquoise Hill created a special committee to review the proposal in April, and after it found that the offer "did not reflect the full and fair value of the company," Rio Tinto raised the offer to C$43 per share. On September 5, Turquoise Hill signed a definitive agreement with Rio Tinto at that price point, and the next step is a shareholder vote. This news resulted in the company's share price hitting a four year high of C$41.99 on September 8.

On August 22, Turquoise Hill provided an update on its operations, including progress on updating the integrated mine plan at Oyu Tolgoi. The mine plan will include "minor refinements" at the Hugo North underground and the Oyut open-pit mines. The mine plan should be available in Q4 of this year.

2. Filo Mining (TSX:FIL)
Year-to-date gain: 31.02 percent; market capitalization: C$2.13 billion; current share price: C$16.77
Filo Mining is focused on advancing its Filo del Sol copper-gold-silver project in Chile along the Chile-Argentina border. Drilling at the site slowed for the 2022 winter season due to weather conditions, but the company is looking to explore the project's Aurora zone, Breccia 41 zone and the recently discovered Bonita zone as the South America spring season commences.
Filo's share price began to see significant growth in mid-March after it closed a C$100 million strategic investment from BHP Western Mining Resources, which is a subsidiary of BHP (ASX:BHP,NYSE:BHP,LSE:BHP). The company's share price rose to reach a peak of C$24.44 on April 18 before falling through mid-May to C$16.62. However, the day after that low, Filo's share price rocketed back up on positive drill results that extended the Breccia 41 zone at Filo del Sol.
Further positive exploration news continued to drive the company's share price, culminating in a year-to-date high of C$26.58 on June 2. On June 3, Filo shared that it has been included in the S&P/TSX Composite Index. The company released its Q2 results in August, discussing the progress made at Filo del Sol over the quarter, including very high-grade drill results and the discovery of a copper-gold porphyry center, dubbed the Bonita zone, at the project.
"Exploration results from Filo del Sol continue to stand out on a global scale and showcase the project as one of the most significant copper-gold-silver discoveries of its generation," President and CEO Jamie Beck said in a release.
August drill results at the Aurora zone extended the strike length by 180 meters, and it can still be further expanded. One highlight showed 701.2 meters at 1.13 percent copper equivalent. The company's most recent news is the appointment of Ian Gibbs as chief financial officer and Arndt Brettschneider as vice president of operations and projects on September 1. While the company's share price has fallen from its highs seen in June, it is still up year-to-date.

3. Entrée Resources (TSX:ETG)
Year-to-date gain: 23.46 percent; market capitalization: C$204.68 million; current share price: C$1.00
Entrée Resources is another company that has its hands in the Oyu Tolgoi pot. The company has a 20 to 30 percent interest in mineralization extracted at the Entrée/Oyu Tolgoi joint venture property, with the amount determined by the depth of mineralization. In addition to its interest in the Oyu Tolgoi project, Entrée has a 56.53 percent interest in the Blue Rose joint venture with Giralia Resources, and a 0.5 percent net smelter return royalty with Candente Copper (TSX:DNT) on the Cañariaco project.
Entrée's share price saw a steep spike in late January when it shared news that multiple outstanding issues between the Mongolian government and the companies involved in Oyu Tolgoi — Turquoise Hill in particular — had been resolved. Its share price saw another large jump in March, and it remained elevated through mid-April, during which time Entrée shared its 2021 results and corporate highlights, as well as the appointment of a new member to its board of directors.
On May 26, Entrée "commenced binding arbitration proceedings to seek declarations and orders for specific performance relating to certain provisions of the Equity Participation and Earn-in Agreement with Turquoise Hill Resources." The company's board has concluded that these agreements must be enforced as soon as possible. The company further discussed its goals with these proceedings in its Q2 results, as well as developments at Oyu Tolgoi.

Click here to read the latest best TSX copper stocks article.
After a strong 2021, copper has seen even greater success in 2022, reaching an all-time high of US$10,910 per metric ton (MT) on March 4. However, prices have fallen in Q3, dropping to US$8,225 as of September 13.
This decline began in Q2, and experts have weighed in on what happened and where copper will go from here. In the short term, some market watchers believe prices will fall further, but long-term factors look positive.
"Most, if not all, the reports I've seen have been talking about a large (copper) deficit looming in the not-too-distant future. If you combine a deficit with the lengthening of the timelines to bring on production, there's some very optimistic price forecasts for copper," Rob McEwen, chairman and chief owner of McEwen Mining (TSX:MUX,NYSE:MUX), told the Investing News Network.
---
The list below shows the top-performing TSX-listed copper stocks by share price performance so far this year. It was generated on September 13, 2022, using TradingView's stock screener, and only TSX copper companies with market capitalizations greater than C$50 million at that time are included.

Don't forget to follow us @INN_Resource for real-time news updates!

Securities Disclosure: I, Lauren Kelly, hold no direct investment interest in any company mentioned in this article.