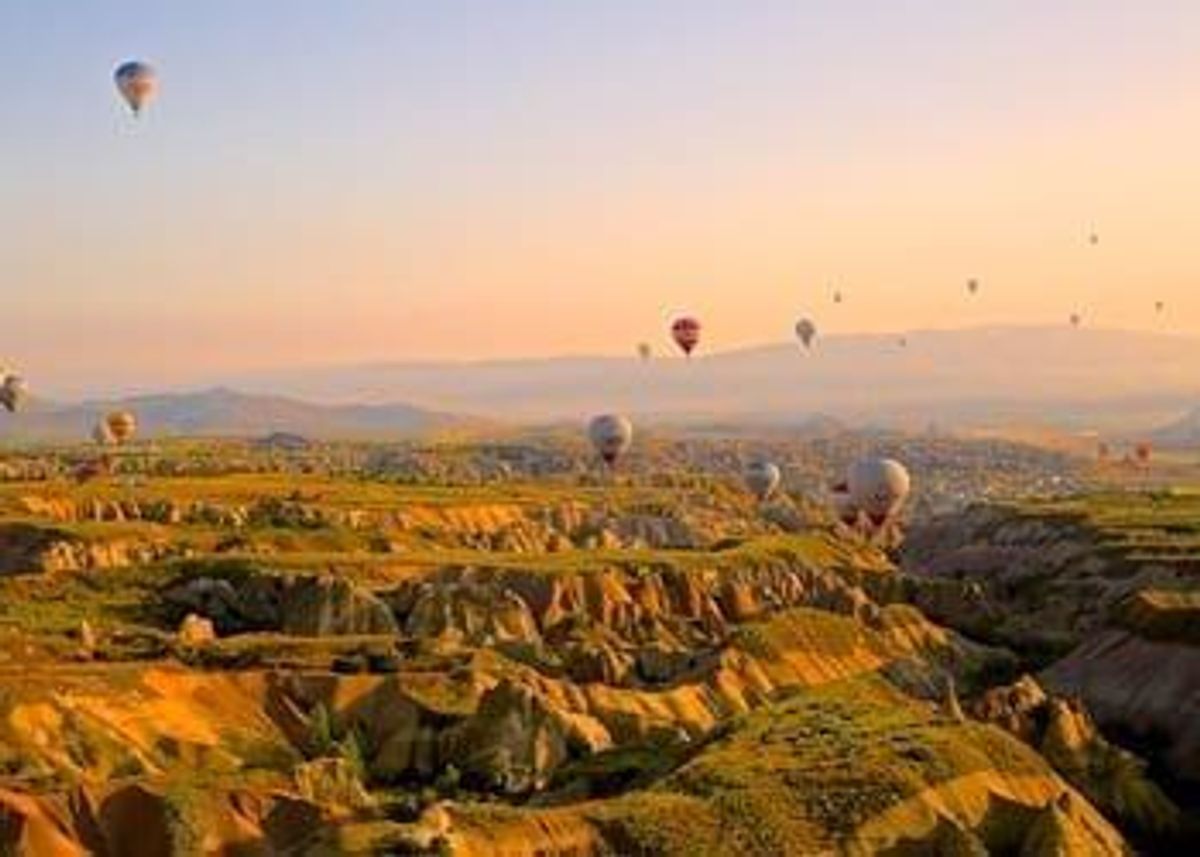 At the recent Sprott Natural Resource Symposium in Vancouver, the Investing News Network had the chance to catch up with Glen Parsons, CEO of Mariana Resources, to talk about the company's Hot Maden project in Turkey and what's coming up this year.
At the recent Sprott Natural Resource Symposium in Vancouver, the Investing News Network had the chance to catch up with Glen Parsons, CEO of Mariana Resources (TSXV:MRA,LSE:MARL), to talk about the company's Hot Maden project in Turkey and what's coming up this year.
July was a big month for Mariana, as the company appointed two new directors and released a significant increase in resources for Hot Maden. Many investors are no doubt curious as to how the recent attempted military coup in Turkey might affect things.
Listen to the interview below, or read the full transcript, for what Parsons had to say.

Interview Transcript
INN: Hi, I am Teresa Matich with the Investing News Network and here with me today is Glen Parsons, CEO of Mariana Resources. Thank you.
GP: Hi Teresa. Nice to see you.
INN: Great to see you again. So the last time we spoke, I asked you about only having a London listing because that was something Brent Cook, and I believe a few other people, had wanted from you. And you've now done that.
GP: Yes, we have done it. We actually listed on Tuesday. The main reason is really that our shareholder base has really gone quite North American. There is a strong North American demand. There is a great understanding of this deposit in North America and we feel that because of that, we actually need to support them and that's why we've come across to the TSX as well, or TSXV, should I say.
INN: Great. Since the last time we spoke, last summer, Mariana's been quite busy. Can you give us an update?
GP: Sure. It has been a very exciting time for us. This is a high grade project, a high grade gold-copper project. We came out last year, sort of around this time, with the first initial resource of two million indicated and a million inferred gold equivalent ounces. So that's roughly three million ounces if you want to combine them. And we actually put out a resource upgrade on Monday, which was rather exciting. And we actually managed to increase the whole, if you combine the resources, increase the resources by 29 percent.
But specifically in the indicated category, we really upgraded that inferred resource that we had before right up into the indicated category as well as managed to increase the overall grade. We talk about the overall grade now in the indicated category of around 15 grams per tonne, roughly 3.4 million ounces of gold equivalent. So really a significant increase in resource and some really high grade, some ounce material and significant ounce material in there as well which was really exciting.
INN: Yes, that's very high grade. How does that compare to deposits around the world?
GP: Well we know, and I think the market knows, this has been one of the best discoveries over the last few years, in terms of high grade, and in this market and in any market, really grade is king. No matter what the gold price does, this project is economically viable so that's a fantastic thing.

INN: Right. Switching gears a little bit though, you are focused in Turkey and there have been some recent events there, obviously the attempted military coup that brings a bit of geopolitical instability. What does that mean for Mariana?GP: 
From an operational perspective, there's been no impact on us whatsoever.  I mean the drill rigs have run the entire time on the project. There've been, as I've said, no delays whatsoever. There's certainly sentiment. I mean there is no doubt there is a negativity around the sentiment. But I think going forward, I think firstly the good thing is that there was, as you said, it was a failed coup. And there has been a clean-out of some of this. So we will see a settling period, but ultimately we've got stability going forward. And I think that's the key thing for us, is that we are going to have this stability in terms of, I suppose geopolitically, I would say, giving us stability to plan ahead and actually reach our goals, hopefully normally.
INN: And where is the project in Turkey, in relation to Ankara?GP:
Okay, good question. I mean it's a long way away from the capital, [which is] sort of in the center of Turkey. We're right up on the north-eastern border, right up by the Black Sea. Actually we're very close to the Georgian border so we are far away from anything like that. As well as even if we go back a little bit from anything like that, as well as even if we go back a little bit further, the Syrian crisis on the southern border of Turkey, we are a long way away from that as well.  So that's not really an influence for us.

INN: Okay. And I guess it's not scaring off institutional investors either because you've recently done a deal with Sandstorm Gold.GP: 

That's right. Sandstorm bought the 2 percent NSR from Teck (TSX:

TCK.B

), that was originally on the property, and then when we did our financing in May, we raised eight and a half million dollars. Sandstorm came in for seven and a half percent of Mariana, so really a strong supporter of the company and of the project as well. And they are not just there for the short term, they're actually there for the cash flow. They want that NSR to be worth something. They couldn't get any more NSR so they bought some of the company, so for us that's a great support statement.

INN: Interesting. So what is Mariana up to going forward this year?GP: 

This year, drilling is continuing, as I said. We've got one rig on the main zone and one rig on the exploration to the new southern zone. So there's a maiden resource out on the southern zone which was our new discovery area last year, 350,000 ounces of gold equivalent. So one is trying to increase that and get extensions.  And then we're also looking at regional, just a little bit further to the south along the Hot Maden fault zone, another 500 meters to the south is where the Russians were mining in the 1920s. There are old tailings there, as well as the galleries that we can see. That was high grade veins that they were mining in those days and that's a focus area going forward, a natural focus area to move forward.

So we are slowly moving out from what we know, trying to pick up new target areas, and certainly that's a key focus going forward on the project. In terms of studies, we

are busy with metallurgical studies as well as mine processing, and that will lead into our PEA at the end of September, October this year. So that will be a nice catalyst, really giving people a really true understanding of what this project can deliver. And we think that's going to be reasonably positively received.

INN: What's your cash position right now?GP:
Our cash position at the moment is about seven and a half million dollars. So that's from our raise as well. And we have been funding our portion in this 30 percent, but that will take us well into second half of next year.

INN: Okay. And how much of Mariana does the management team own? GP: 
So we own around two percent in terms of the management team, at the moment.  So we've over time, unfortunately, we have been diluted down as well. But two percent is something big at the moment and we have the ability, we do have options in terms of our incentive schemes that keep us focused and aligned with trying to push that share price up as well. And that's the way we like to do it, is to actually try and align our interests with shareholder expectations. So our options are never just given, they're also staged on a performance basis in terms of company share price performance.
INN: Interesting. Thank you for joining me.GP: 

Thanks very much Teresa.
Don't forget to follow us
@INN_Resource
for real-time news updates!
Securities Disclosure: I, Teresa Matich, hold no direct investment interest in any company mentioned in this article.
Investing News Network websites or approved third-party tools use cookies. Please refer to the  cookie policy for collected data, privacy and GDPR compliance. By continuing to browse the site, you agree to our use of cookies.