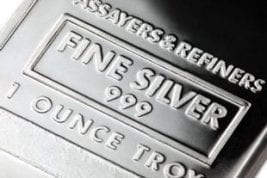 Alexco temporarily suspended production at its Bellekeno mine in Yukon in 2013. But with silver prices up 40 percent year-to-date, could the company be looking at bringing the mine back online?
The Keno-Hill silver district in Canada's Yukon is one of the highest-grade silver districts in the world. From 1913 to 1989, over 217 million ounces of silver were produced with an average grade of 40 ounces per tonne, but serious environmental impacts were left behind when the mine shut down in 1989.
Enter Alexco (TSX:AXR) — both an environmental company and a silver miner, Alexco was charged with the cleanup of the Keno Hill area in 2006. It also opened the Bellekeno silver mine at the start of 2011, and had began the rehabilitation and redevelopment of the historic Lucky Queen mine as well.
"It's a very cool business strategically, because we see a lot of opportunities on the mining side that other people don't see," said Alexco president and CEO Clynt Nauman stated during a presentation.

It was a cloudy day driving around Keno Hill for our property tour with Alexco, making it a bit difficult to get a true sense of the scale of the 233.5 square kilometer silver district. Still, it was interesting to get a feel for the history of the area, and to see historic pits and older mine workings.
Bellekeno was put on care and maintenance in 2013 due to falling silver prices, but with silver now hovering around $20 per ounce, it could be time to put the mines at Keno Hill back into action.
Nauman stated that with silver prices between $15 to $20 per ounce, putting Keno Hill back into production would require a judgement call based on the state of the market and other factors. But above $20, that decision gets easier.
"At $20 and beyond it's a no brainer," he said. "At $20 with a 76 cent Canadian dollar, that price is above where it was when we first shut down the property."
Still, Alexco isn't planning on rushing back into production. "We will not move forward, in my view, until we understand what's going on at Bermingham," said Nauman. "Because it could have a significant impact on the economics of the project."
Alexco released an initial resource estimate for the Bermingham discovery in 2012, totalling nearly 4 million ounces of silver in indicated resources and over one million ounces in inferred resources. The company has continued to drill off the deposit since then, and recent impressive results have no doubt given the company reason to take pause—highlights include an intercept from 2014 of 6.39 meters true width grading 5,661 grams per tonne of silver, and an intercept from 2015 of 10,186 grams per tonne of silver.
Alexco recently increased this summer's drill program at Bermingham from 8,000 meters to 14,000 meters.
Meanwhile, Alexco has started work on the installation of an underground portal at its Flame and Moth deposit, located next to the company's 407 tonne per day mill at Keno Hill. The portal is expected to be completed during the third quarter.
"We feel that we're in a pretty good place," stated Nauman.
Finally, the CEO spoke about Alexco's streaming agreement with Silver Wheaton's (TSX:
SLW
), which applies to 25 percent of all payable silver produced at Keno Hill. While he stated that the company "would not be here without Silver Wheaton," he explained that the influence of the stream had grown to the point that it was eating into the free cash flow of the property. However, Nauman seemed confident that both parties would come to a more pragmatic agreement.
"They understand the issue, and we understand the issue, and they are like-minded with us," Nauman said. "They want to see this thing move back to production, and we are in a healthy dialogue to figure out how to do that."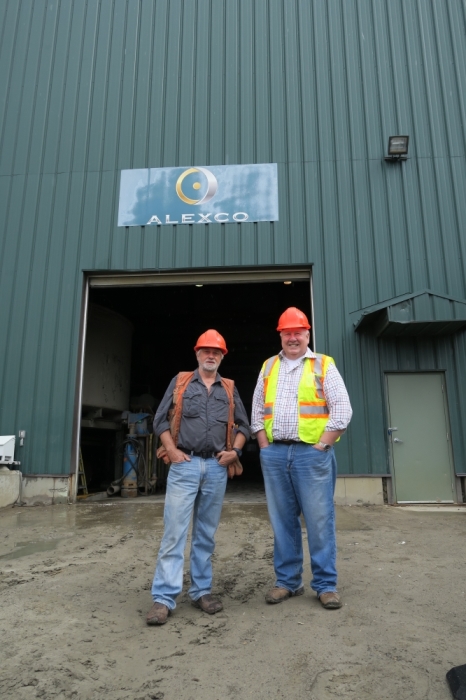 Don't forget to follow us @INN_Resource for real-time news updates.
Securities Disclosure: I, Teresa Matich, hold no direct investment interest in any company mentioned in this article.