A Closer Look at Copper Mining in Zambia
Feb. 24, 2022 01:00PM PST
Copper Investing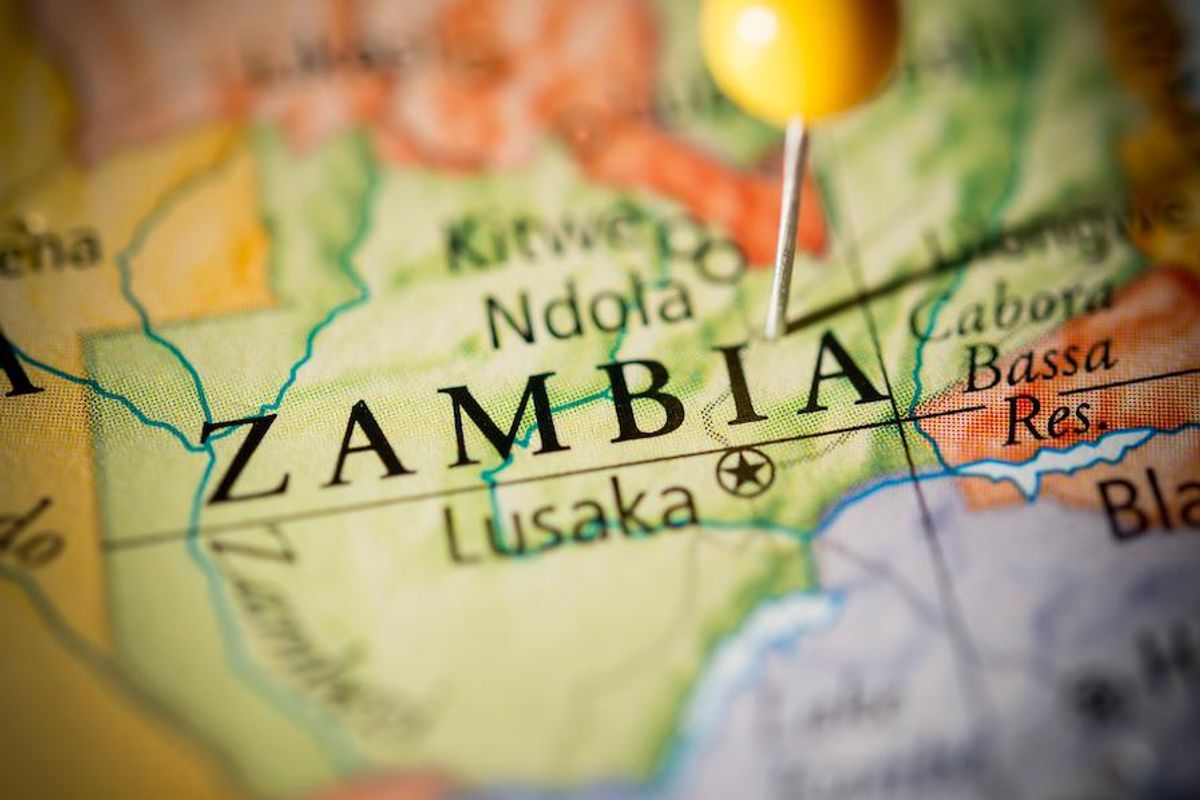 Zambia is home to some of the world's richest mines and deposits and represents enormous potential for mining firms and investors alike.
Currently one of the largest copper producers in Africa, Zambia is home to some of the world's richest mines and deposits.
---
Mining has long been a cornerstone of Zambia's economy, comprising 77 percent of ts annual export value and 27.7 percent of its annual government revenue. Unfortunately, this level of reliance means the country was hit particularly hard by declining copper prices. The pandemic has only further exacerbated Zambia's financial woes.
In spite of this, Zambia's current outlook is a positive one. Last year, copper prices reached an all-time high; even after a brief period of decline they are still up 20 percent year-to-date. Moreover, as the electric vehicle market continues to grow over the coming years, demand for copper is likely to increase considerably — so much so that current production will be insufficient by 2030.
It is also important to note that copper is neither the only available resource in Zambia, nor the only investment opportunity. According to Pete Major, director of mining at South African Mergence Corporate Solutions, Zambia also has considerable potential in coal, emeralds, gold and manganese. Gold especially shows a great deal of promise, with its value remaining stable even in the face of a volatile market.
An overview of Zambia's mining industry
Given the prominent role mining plays in Zambia's economy, it is naturally in the government's best interest to ensure that both the regulatory situation and tax laws in the country are favorable towards mining companies. To that end, the recently elected government announced in October that it intends to provide tax breaks to the mining sector as part of 2022 budget discussions.
The Copperbelt region is one of the more popular areas for mining in Zambia. But where is this region located? The Copperbelt is a catch-all term for the region stretching from Northern Zambia to the Southern Democratic Republic of Congo.
When it comes to current prospects in Zambia's mining sector, there is no shortage of opportunities available. Although mining did decline during the second quarter of 2021 due to the strain of COVID-19, the outlook for Zambia's mining industry as a whole is bright.
A focus on copper-producing mines in Zambia
Mopani Copper Mines
Mopani Copper Mines is operated by Carlisa Investments, a joint venture between Glencore( LSE:GLEN), First Quantum Minerals (TSX:FM) and state-owned Zambia Consolidated Copper Mines (with Glencore recently mortgaging a large portion of its stake, giving Zambia Consolidated 73 percent ownership). The company was originally state owned until being privatized in 2000. It operates mining sites at Mufulira and Nkana, both situated in Central Zambia.
The Mufulira mine is the largest underground mine in Africa. Employing 10,000 staff, it operates its own concentrator, refinery and smelter, producing approximately 88,000 metric tonnes of copper in 2021.
Located a kilometer southwest of Kitwe, the Nkana facility leverages a combination of underground and open-pit mining, and has been in operation since 1932. There are also several metallurgic facilities onsite, including a smelter, acid plant and copper refinery. The Nkana mine produces both copper and cobalt, the latter of which is refined at one of two cobalt plants: Nkana and Chambeshi.
Kansanshi mine
The eighth largest copper mine in the world, as well as the largest gold producer in Zambia, the Kansanshi mine's two open pits are situated approximately 10 kilometers north of Solwezi town. It is owned and operated by First Quantum. Currently, there is a smelter expansion project, the ownership of which will be shared between the Kansanshi and Sentinel mines. In 2021, the Kansanshi mine produced 202,159 tonnes of copper and 128,199 ounces of gold.
Sentinel mine
Another mine owned and operated by First Quantum, the Sentinel open-pit copper mine is situated 150 kilometers west of Solwezi in Northwestern Zambia. It was first constructed in 2012 for a total investment of US$2.1 billion. The operation leverages sophisticated mining technology, including the world's largest semi-mobile rope shovels and the world's largest steel-ball mills.
Konkola mining complex
Based in Chingola, Konkola Copper Mines is owned and operated by a company of the same name, the largest copper mining organization in the country. A subsidiary of Vedanta Resources (NSE:VEDL), it owns and operates the refinery, acid plants and smelter in Nkana, the latter of which is the largest primary copper production plant in the country.
Lumwana mine
Located roughly 100 kilometers west of Solwezi in the Copperbelt, the Lumwana mine is a conventional open-pit mine owned and operated by Barrick Gold (TSX:ABX,NYSE:GOLD). Purchased from Equinox Minerals in 2011 for C$7.3 billion, Lumwana leverages a sulfide flotation plant to produce copper concentrate.
Exploration projects in Zambia
BeMetals (TSXV:BMET)
The Pangeni project covers an area on the western side of the Copperbelt that historically has not seen extensive exploration due the Kalahari sand covering much of the region's bedrock. The area discovered by the BeMetals is noteworthy for having only a thin layer of sand cover, and also being close to the exploration sites for several other major mining companies.
Copper and cobalt exploration company Midnight Sun Mining controls contiguous exploration licenses directly southwest of the Kansanshi mine. Midnight Sun has identified three main mineralized target areas over the 506 square kilometer land package, and has partnered with mining giant Rio Tinto (ASX:RIO,NYSE:RIO,LSE:RIO) to further delineate their potential.
The first, 22 zone, is less than 10 kilometers from the Kansanshi mine. Initial exploration efforts are promising, with high-grade, near-surface drill results and geology indicating the 22 zone may be atop a basement dome similar to Kananshi.
The second, Mitu, shows promising ore shale mineralizaton, similar to other mineral-dense areas of the Copperbelt, with the added bonus of significant cobalt in drill results.
Finally there is Dumbwa, a site that shows one of the strongest and largest copper soil anomalies on record in the region, with samples over 0.7 percent copper in soil. Initial drilling on the Dumbwa target have shown incredibly promising results.
Arc Minerals (LSE:ARCM)
Arc Minerals currently holds several licenses in and around the domes region of the Copperbelt, near several major mines such as Sentinel, Kansanshi and Lumwana. The close proximity to these operations will be immensely valuable for any mining projects that Arc Minerals chooses to pursue. Moreover, this represents one of the most copper-rich regions in the world.
The takeaway
Despite being a well-established copper-producing nation, a lack of exploration attention in Zambia provides savvy investors with access to potentially significant untapped resources. With several notable players already operating within the country and increasing global copper demand, it's safe to say that Zambia is poised to become a strategic player in helping the global economy meet its growing metal needs.
This INNSpired article was written as part of an advertising campaign for a company that is no longer a client of INN. This INNSpired article provides information which was sourced by INN, written according to INN's editorial standards, in order to help investors learn more about the company. The company's campaign fees paid for INN to create and update this INNSpired article. INN does not provide investment advice and the information on this profile should not be considered a recommendation to buy or sell any security. INN does not endorse or recommend the business, products, services or securities of any company profiled. If your company would benefit from being associated with INN's trusted news and education for investors, please contact us.
MMA:CA
Investing News Network websites or approved third-party tools use cookies. Please refer to the cookie policy for collected data, privacy and GDPR compliance. By continuing to browse the site, you agree to our use of cookies.