Copper mining has been taking place in Africa for thousands of years and still occurs today. Here's a look at three companies that are currently mining the red metal on the continent.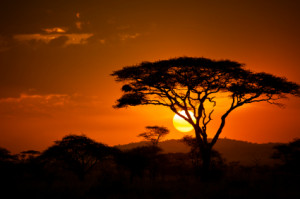 The history of copper mining in Africa stretches back many thousands of years, as is evidenced by a copper plumbing system found in a 5,000-year-old Egyptian pyramid. Copper was used in Africa for art and as currency, and the Egyptians in particular took to the metal; around the same time as they discovered copper, the Egyptians found that smelting it and adding tin produces what we know today as bronze, which is both harder than the red metal and easier to mold. In South Africa, copper production was in full swing as early as the eighth century.

South Africa is uniquely suited for copper mining because of a string of volcanic eruptions that began around 2 billion years ago and lasted for millions of years. These eruptions gave rise to a unique group of minerals. Aside from copper, the area that came to be known as the Palabora Igneous Complex also contains phosphates, magnetite, uranium, zirconium, nickel, gold, silver, platinum and palladium.
The industrial mining of copper in Africa began midway through 20th century, when Palabora Mining Company opened the country's first open-pit copper mine. To this day, Palabora is South Africa's only producer of refined copper.
Elsewhere in Africa, Zambia stands as the eighth-largest copper producer in the world, while the Democratic Republic of the Congo's Tenke Fungurume mine is valued at nearly US$650 million. While political unrest due to a 2011 election slowed 2012 copper output in Zambia, production is back on track and foreign mining firms are planning to invest another US$325 billion into mines.
Today, copper is in high demand around the world because of its thermal and electrical conductivity. And, in addition to industrial uses, its aesthetic qualities keep it popular in art and construction. These factors are keeping the outlook for copper investing in Africa positive across the board, with Zambia alone expected to increase its production to 1.5 million tonnes by 2017, up from 800,000 tonnes this year.
Copper companies in Africa
Here's a look at three companies that are currently mining the red metal in Africa:
South Africa-based Palabora Mining is a member of the Rio Tinto Group of Companies and produces about 80,000 tonnes of refined copper per year, making it one of the largest producers of copper on the continent. However, Palabora's 2013 first-quarter results show that its copper production was down from the first quarter of 2012; the company treated 35,500 tonnes against 51,800 last year.
First Quantum Minerals (TSX:FM,LSE:FQM) currently operates African mines such as the Kansanshi copper-gold mine as well as the Guelb Moghrein copper-gold mine. In 2012, the company produced 307,115 tonnes of copper. Its compounded annual return has been more than 30 percent since it listed on the Toronto Stock Exchange in 2000. First Quantum has new production growth projects that are expected to triple the company's current production capacity.
African Rainbow Minerals (OTC Pink:AFRBY) is a diversified mining and minerals company that was created in 2004 to operate, develop, explore and hold interests in the South African and African mining industries. The company is focusing on growth in copper and other minerals. It is currently involved in Africa's Programme for Infrastructure Development, which aims to help African growth by establishing basic infrastructure.