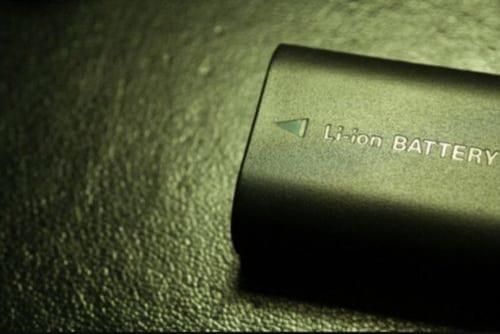 What are the top battery metals stocks? Here's a look at the battery metals companies with the biggest year-to-date gains in 2021.
Click here to read the latest top battery metals stocks article.
Battery metals such as lithium, cobalt and graphite are essential to the lithium-ion batteries used to power electric cars, with demand expected to increase in the coming decades.
As the energy revolution continues to unfold, automakers are becoming increasingly aware of the need to secure these raw materials in order to accomplish their ambitious electrification goals.
For investors interested in jumping into the battery metals space, the Investing News Network has gathered the top battery metals stocks on the TSX and TSXV with year-to-date gains, including lithium, graphite and cobalt, with a special mention to nickel. Only companies with market caps above C$10 million are included, and all data was obtained via TradingView's stock screener on October 1, 2021.
---
1. Wealth Minerals (TSXV:WML)
Current price: C$0.52; year-to-date gain: 505.08 percent
Wealth Minerals has interests in Canada, Mexico, Peru and Chile. The company's main focus is the acquisition and development of lithium projects in South America, with its flagship Atacama Salar located in the world's highest-grade and largest-producing lithium brine deposit.
Wealth Minerals' concessions cover 46,200 hectares in the northern part of the salar, in close proximity to top producer SQM (NYSE:SQM). The company also holds the Ollague project, which consists of 4,200 hectares located in Northern Chile, Region II, near the Chile-Bolivia border and approximately 200 kilometers due north from Atacama.
2. Sigma Lithium (TSXV:SGML)
Current price: C$10.65; year-to-date gain: 256.19 percent
Sigma Lithium, through its indirectly wholly owned subsidiary Sigma Mineração, is developing, with a strategy focused on environmental, social and governance principles, the largest hard-rock lithium deposits in the Americas, located at its Grota do Cirilo project in Brazil.
The company plans to produce 220,000 tonnes annually of battery-grade lithium concentrate (33,000 tonnes of lithium carbonate equivalent (LCE)) in the first phase of production, and expects to be amongst the world's lowest-cost producers. In phase two of production, if warranted after an ongoing feasibility study, production would be increased to 440,000 tonnes (65,000 tonnes of LCE) annually.
The company is working on pre-construction and detailed engineering for an environmentally friendly, fully automated dense media separator production plant that applies proprietary algorithms to digitally control dense media. The production plant will be vertically integrated into the company's mining operations, with feedstock coming exclusively from the project's high-purity spodumene ore.
3. Standard Lithium (TSXV:SLI)
Current price: C$9.98; year-to-date gain: 250.18 percent
Standard Lithium's flagship project is located in Southern Arkansas, where it is testing and proving the commercial viability of lithium extraction from over 150,000 acres of permitted brine operations.
The company has commissioned its first-of-a-kind, industrial-scale direct lithium extraction demonstration plant at Lanxess's south plant facility in Southern Arkansas. The plant uses the company's proprietary LiSTR technology to selectively extract lithium from Lanxess's tail brine.
The company is also pursuing the resource development of over 30,000 acres of separate brine leases located in Southwestern Arkansas, and approximately 45,000 acres of mineral leases located in the Mojave Desert in San Bernardino County, California.
1. Edison Battery Metals (TSXV:EDDY)
Current share price: C$0.09; year-to-date gain: 112.5 percent
Edison Battery Metals, formerly Edison Cobalt, is focused on the procurement, exploration and development of cobalt, lithium and other energy metals properties. It currently holds a 100 percent interest in the Kittson cobalt project, which is comprised of 216 unpatented mining claims covering a total area of approximately 4,440 hectares in Northeast Ontario, Canada.
The company recently entered into a definitive purchase and sale agreement to acquire Resource Ventures, an Argentina corporation that owns or controls the rights to over 148,000 hectares of prospective lithium brine claims in the province of Catamarca, Argentina.
Current price: C$0.13; year-to-date gain: 66.67 percent
Fortune Minerals is developing its NICO cobalt-gold-bismuth-copper project, located in Canada's Northwest Territories. The plan is for bulk concentrate from NICO to be shipped to a planned metals processing plant in Southern Canada. The company is positioned to become a Canadian producer of battery-grade cobalt chemicals with gold and bismuth co-products.
Aside from NICO, the company also holds the Sue-Dianne copper-silver-gold deposit and other exploration projects in the Northwest Territories.
Current price: C$0.52; year-to-date gain: 57.58 percent
Battery Mineral Resources has an extensive portfolio of high-grade cobalt, lithium and graphite assets located in Canada, the US and South Korea.
The company controls a land package in the Ontario Cobalt Belt that covers 1,100 square kilometers and hosts multiple high-grade targets. Battery Mineral Resources bills itself as the largest claim holder across all minerals in the Ontario Cobalt Belt, one of the most richly endowed mining regions in the world.
In Idaho, US, the company owns 434 unpatented mining mineral claims in three 100 percent owned properties containing 14 significant cobalt prospects and covering an area of 38 square kilometers. Battery Mineral Resources continues to stake and acquire additional cobalt properties across the US.
1. Gratomic (TSXV:GRAT)
Year-to-date growth: 270.59 percent; current share price: C$1.26
Exploration and advanced materials company Gratomic has two graphite projects: Aukam in Namibia and Buckingham in Quebec. The company has two offtake deals for Aukam, which covers a historical vein graphite mine, and is solidifying plans to micronize and spheronize graphite from the asset.
The Aukam graphite project is currently in preparation for Phase 3 of its life, which will allow the mine to realize its full potential with an estimated 20,000 tonnes per annum of high-purity vein graphite production. The company is also working towards completing a preliminary feasibility study on the Aukam processing plant, which recently transitioned into wet commissioning.
Year-to-date growth: 228.89 percent; current share price: C$2.96
Toronto-based NextSource Materials is a mine development company in the final development stage at its 100 percent owned Molo graphite project in Southern Madagascar. The Molo project is a fully permitted, feasibility-stage project and is the only project with SuperFlake graphite.
As outlined in the company's 2019 feasibility study, Phase 1 of the Molo graphite mine is estimated to cost US$25 million, including working capital. Production capacity is expected to be approximately 17,000 tonnes per annum of SuperFlake graphite concentrate, with FOB operating costs of US$566 per tonne.
Phase 1 is fully funded, with Molo expected to be the next graphite mine to enter production outside of China. The company does not require any more money to reach commissioning, which is on schedule for Q2 2022, after receiving US$29.5 million in funding in May 2021 from its strategic investor, Vision Blue Resources, founded by Sir Mick Davis.
3. Graphite One (TSXV:GPH)
Year-to-date growth: 185.71 percent, current share price: C$1.40
Graphite One is focused on becoming an American producer of high-grade coated spherical graphite primarily for the lithium-ion electric vehicle battery market. The company plans to develop its Graphite Creek deposit, located in Alaska, into a vertically integrated operation.
A 2017 preliminary economic assessment estimates the project's capital cost at C$363 million with a 40 year mine life. Once full production is reached in year six, the asset will produce 60,000 tonnes per year of graphite concentrate at 95 percent graphitic carbon.
1. North American Nickel (TSX:NAN)
Current share price: C$0.34; year-to-date gain: 119.35 percent
North American Nickel is a mineral exploration company with 100 percent owned properties in Maniitsoq, Greenland, and Ontario, Canada. In 2019, the company became a founding shareholder in Premium Nickel Resources, a private Canadian company geared at providing direct exposure to nickel-copper-cobalt opportunities in the Southern African region.
The Maniitsoq property in Greenland is a camp-scale, permitted exploration project comprised of 3,048 square kilometers and covering numerous high-grade nickel-copper and cobalt sulfide occurrences associated with norite and other mafic-ultramafic intrusions of the Greenland Norite Belt. The Post Creek/Halcyon property in Sudbury, Ontario, is strategically located adjacent to the past-producing Podolsky copper-nickel-precious metals sulfide deposit belonging to KGHM Polska Miedz (WSE:KGH).
2. Nickel 28 Capital (TSXV:NKL)
Current share price: C$0.95; year-to-date gain: 100 percent
Nickel 28 Capital is a nickel-cobalt producer through its 8.56 percent joint venture interest in the producing, long-life and world-class Ramu nickel-cobalt operation located in Papua New Guinea. In addition, Nickel 28 manages a portfolio of 13 nickel and cobalt royalties on development and exploration projects in Canada, Australia and Papua New Guinea.
Current share price: C$0.11; year-to-date gain: 29.41 percent
Noble Mineral Exploration has interests in Canada Nickel Company (TSXV:CNC,OTCQX:CNIKF), Spruce Ridge Resources (TSXV:SHL,OTC Pink:SRCGF) and MacDonald Mines Exploration (TSXV:BMK,OTC Pink:MCDMF), and in the Holdsworth gold exploration property in the area of Wawa, Ontario.
In addition, the company holds approximately 72,000 hectares of mineral rights in the Timmins-Cochrane area of Northern Ontario, as well as a further 11,000 hectares in the Timmins area.
Noble also owns the Buckingham graphite property, the Laverlochere nickel-copper-platinum-group metals property and the Cere-Villebon nickel-copper-platinum-group metals property, all in Quebec.
Don't forget to follow us @INN_Resource for real-time updates!
Securities Disclosure: I, Priscila Barrera, hold no direct investment interest in any company mentioned in this article.
Editorial Disclosure: Fortune Minerals, Battery Mineral Resources, NextSource Materials, Noble Mineral Exploration, Canada Nickel Company and MacDonald Mines Exploration are clients of the Investing News Network. This article is not paid-for content.
From Your Site Articles
Related Articles Around the Web