Top 11 Battery Metals Stocks on the TSX and TSXV (Updated March 2022)
Mar. 24, 2022 01:50PM PST
Battery Metals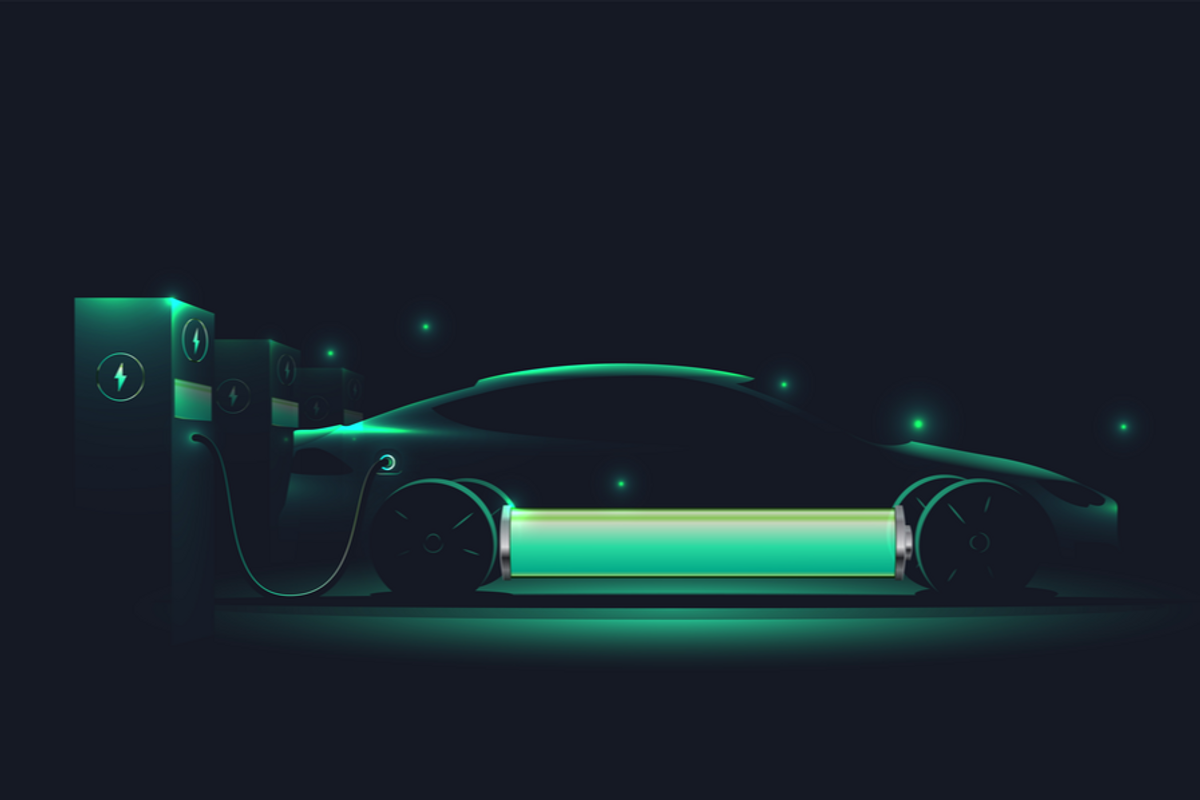 What are the top battery metals stocks? Here's a look at the battery metals companies with the biggest year-to-date gains so far in 2022.
Click here to read the latest top battery metals stocks article.
As the electric vehicle revolution continues, commodities such as lithium, cobalt, graphite and nickel are becoming increasingly important, and demand is expected to increase significantly.
Companies focused on these resources are in the limelight, and many are seeing strong year-to-date gains.
For investors interested in jumping into the battery metals space, the Investing News Network has gathered the top battery metals stocks on the TSX and TSXV with year-to-date gains, including lithium, cobalt and graphite, with a special mention to nickel. Only companies with market caps above C$10 million are included.
---
All data was obtained via TradingView's stock screener on March 21, 2022, for nickel and graphite companies, on March 16 for lithium and March 7 for cobalt. Read on to learn more about the top battery metals stocks of 2021.
1. Frontier Lithium (TSXV:FL)
Year-to-date gain: 32.51 percent; current share price: C$2.69
Frontier Lithium's goal is to become a manufacturer of battery-quality lithium salts for the electric vehicle and lithium-ion battery markets. According to the company, its PAK lithium project "contains one of North America's highest-grade, large-tonnage hard-rock lithium resources in the form of a rare low-iron spodumene." The project, which is being actively developed by Frontier, is located in Ontario's Electric Avenue.

Frontier's news in 2022 has focused on exploration at PAK's Spark deposit, where on March 1 it announced an updated indicated resource of 14 million tonnes averaging 1.4 percent lithium oxide and an inferred resource of 18 million tonnes averaging 1.37 percent lithium oxide.

2. Ultra Lithium (TSXV:ULT)
Year-to-date gain: 19.05 percent; current share price: C$0.25
Ultra Lithium (formerly Ultra Resources) is a lithium and gold company with projects and properties in Argentina, Canada and the US. The company is currently primarily focused on its projects that are in Argentina and Ontario, Canada. Its two lithium properties in Argentina, Laguna Verde I and II, are lithium brines, while its Ontario lithium projects, Georgia Lake and Forgan Lake, are pegmatite deposits.

On February 9, the company announced the commencement of exploration drilling at its 100 percent owned Laguna Verde project ⁠— scheduled to be completed in Q2 ⁠— and the signing of an exclusive strategic cooperation agreement with Zangge Mining. The partner company will aid in the exploration and development of the property with the goal of bringing it to production rapidly.
3. Lithium Energi Exploration (TSXV:LEXI)
Year-to-date gain: 18.18 percent; current share price: C$0.195
Lithium Energi Exploration is an acquisition, exploration and development company working in South America's Lithium Triangle, with over 72,000 hectares of lithium brine concessions in Argentina's section of the triangle.

In January, the company announced that exploration and development with its joint venture partner Global Oil Management Group was accelerating. The name of the new joint venture is Triangle Lithium Argentina.
Year-to-date gain: 33.33 percent; current share price: C$0.22
Canada Silver Cobalt Works is a vertically integrated dual-focus exploration and development company operating in Ontario and Quebec, Canada. It intends to mine cobalt as a by-product of silver. The company is the 100 percent owner of its Castle property, which contains the past-producing silver-cobalt Castle mine. Between 1917 and 1989, the Castle mine produced 376,053 pounds of cobalt.
In addition to the Castle property, the company owns two other silver-cobalt properties — Beaver and Violet — as well as the Temiskaming Testing Laboratories in Cobalt, Ontario, which combine bullion pouring, bulk sampling, commercial assaying and e-waste processing.
In mid-January, Canada Silver Cobalt Works shared drill results from expansion exploration at Castle, including a highlight of 2,571.53 grams per tonne silver and 1.12 percent cobalt. Later that month, the company released its 2021 summary and 2022 outlook. The company's most recent news came on March 3, when it revealed drill results from its Graal battery metals property in Northern Quebec, containing results with up to 0.12 percent cobalt.

2. UEX (TSX:UEX)
Year-to-date gain: 10.81 percent; current share price: C$0.41
UEX is a uranium-focused company exploring its Christie Lake project in Saskatchewan's Athabasca Basin. However, the company's second project is the West Bear cobalt-nickel project in the same jurisdiction, which UEX is exploring through its 100 percent owned subsidiary CoEX Metals. West Bear contains over 5.12 million pounds of cobalt and 5.67 million pounds of nickel.
While the Athabasca Basin is famous for its uranium reserves, according to UEX, it was the first company to discover the basin's cobalt and nickel potential. In fact, West Bear is the only primary cobalt deposit in Canada. The company also owns two other cobalt exploration projects, the Axis Lake and Key West projects.
On January 12, UEX released its only news so far this year: an outline of its plans for winter exploration at its uranium projects. It has not yet revealed any exploration plans for its cobalt properties in 2022.

3. Giga Metals (TSXV:MZN)
Year-to-date gain: 6.41 percent; current share price: C$0.415
The last company on the list is Giga Metals, which is focused on supplying nickel and cobalt to aid in the clean energy future. The company plans to fast track its Turnagain project in North-Central BC, Canada, which it describes as one of the "largest undeveloped nickel-cobalt sulphide deposits in the world in terms of total contained nickel." It has measured and indicated resources of 5.2 billion pounds of nickel and 312 million pounds of cobalt, as well as inferred resources of 5.5 billion pounds of nickel and 327 million pounds of cobalt.
On January 31, Giga Metals announced a land swap with Copper Fox Metals (TSXV:CUU,OTCQX:CPFXF), in which it gave Copper Fox a strip of properties along its northwest claims at Turnagain in exchange for land near the south end of the property. Giga Metals believes its newly acquired land could be used to host a tailings management facility and possibly a mill as well.
Year-to-date growth: 18.1 percent; current share price: C$3.85
NextSource Materials is a graphite company operating its Molo project in Southern Madagascar. The deposit is known for its SuperFlake graphite, which is not found at any other graphite deposits. The Molo project is fully permitted and funded, and production at the project is scheduled to begin in Q2 2022.
At the end of February, NextSource announced the results of a preliminary economic assessment for a mine expansion at Molo. The expansion entails a standalone processing plant that will have a production capacity of 150,000 metric tonnes of flake graphite concentrate per year. The Phase 1 processing plant will see production of 17,000 metric tonnes per year.
2. Leading Edge Materials (TSXV:LEM)
Year-to-date growth: 11.11 percent; current share price: C$0.55
Leading Edge Materials is focused on developing projects in countries that are part of the European Union. Its assets, which focus on critical raw materials, are the Woxna graphite project and Norra Kärr heavy rare earth element project in Sweden, along with the 51 percent owned Romania nickel-cobalt project in Romania. Woxna is currently on care and maintenance.
In mid-February, Leading Edge announced it was evaluating a restart at Woxna as the market for graphite is improving, with European flake graphite prices having risen about 40 percent compared to the previous year.
1. Sherritt International (TSX:S)
Year-to-date gain: 77.78 percent; current share price: C$0.72
Sherritt International is a miner, producer and refiner of high-purity nickel and cobalt. The company operates a mine in Cuba, as well as a refinery in Alberta, Canada, both of which are part of its 50/50 Moa joint venture with Cuba's General Nickel Company. The vertically integrated joint venture has a capacity of 35,000 tonnes of nickel and 3,800 tonnes of cobalt produced per year.
In February, Sherritt released its 2021 production results and 2022 guidance. Among other details, the company revealed it expects a production increase for nickel, from 31,184 tonnes in 2021 to guidance of 32,000 to 34,000 tonnes for this year. On March 1, the company announced the appointment of decarbonization expert Chih-Ting Lo to its board of directors, and also named Maryse Bélanger as deputy chair. The focus of these changes is to strengthen Sheritt's commitment to environmental, social and governance matters.
The company's share price shot up alongside the nickel price to reach a high of C$0.82 on March 10.
2. Sama Resources (TSXV:SME)
Year-to-date gain: 72.41 percent; current share price: C$0.25
Sama Resources is a resource company focused on its Samapleu nickel-copper project in Côte d'Ivoire, Africa. A preliminary economic assessment for the property shows indicated reserves of 33.18 million metric tonnes at a grade of 0.238 percent nickel, and inferred resources of 17.78 million metric tonnes at 0.224 percent nickel.
Sama's share price hit a year-to-date high of C$0.27 on March 8 after seeing a slow but steady climb throughout 2022 so far. The company released its 2021 highlights on January 25, including results from a drill program at Samapleu that led to the discovery of the Grata deposit on the property. In March, the company followed that up with results from drilling at the deposit, including 15 meters grading 0.86 percent nickel.
3. Grid Metals (TSXV:GRDM)
Year-to-date gain: 71.43 percent; current share price: C$0.18
Grid Metals is a nickel exploration and development company working out of Canada's Manitoba and Ontario provinces. The company holds a portfolio of five projects that all tie into its goal to target the battery metals industry. Grid's flagship project is its Makwa Mayville nickel-copper project, which also hosts platinum-group metals (PGMs) and cobalt mineralization. Near Makwa Mayville is Grid's Mayville lithium property.
On February 23, Grid Metals provided updates on its nickel and lithium properties, including the drilling of an initial 10 holes at its Makwa nickel sulfide project. Later, on March 11, the company released drill results from its Bannockburn nickel property. The best result was 341.7 meters averaging 0.28 percent nickel. The company's share price also rose with nickel to hit a high of C$0.23 on March 10.
Don't forget to follow us @INN_Resource for real-time updates!

Securities Disclosure: I, Lauren Kelly, hold no direct investment interest in any company mentioned in this article.
Editorial Disclosure: Canada Silver Cobalt Works and NextSource Materials are clients of the Investing News Network. This article is not paid-for content.
Investing News Network websites or approved third-party tools use cookies. Please refer to the cookie policy for collected data, privacy and GDPR compliance. By continuing to browse the site, you agree to our use of cookies.