Mining and Geopolitical Risk: A Closer Look at Peru
Apr. 11, 2022 01:00PM PST
Copper Investing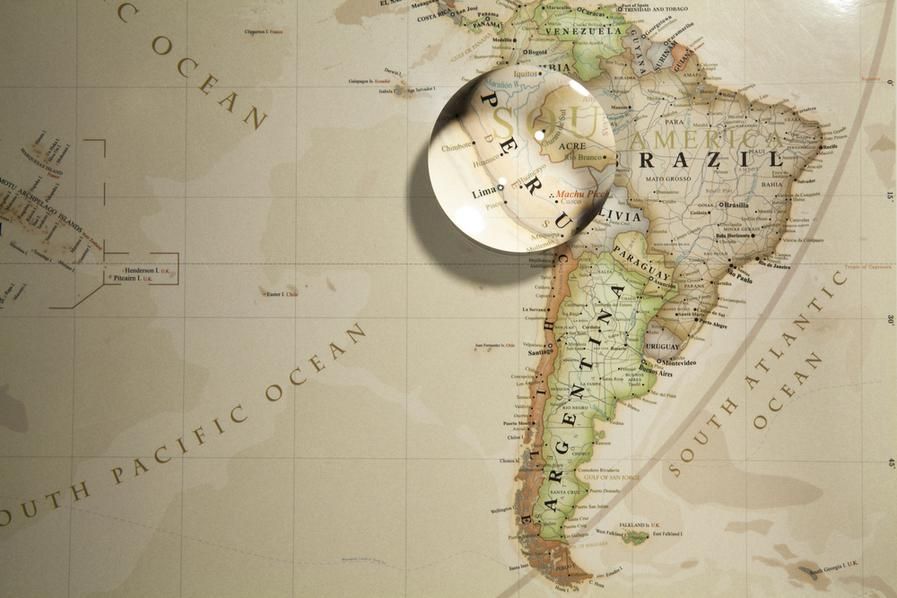 Peru is the world's second largest copper producer, but the election of a Marxist president in 2021 has caused short-term concern.
Peruvian President Pedro Castillo unnerved the copper industry when the Marxist candidate won a narrow election in 2021 by appealing to the working class, especially those working in or affected by the mining industry.
Why does this matter? Peru is the world's second largest copper producer, having produced 2.2 million metric tonnes of copper in 2021, second only to its neighbor Chile. Peru's mining industry accounts for 62 percent of all exports and 8.8 percent of its GDP.
Marcial Garcia, mining lead at the consulting firm EY Peru, says many of the issues facing the mining industry in Peru are due to companies that have been in the country for decades and have a bad reputation largely from legacy issues. Conversely, Garcia says companies new to Peru that focus on establishing good relationships with the community from the beginning have quickly obtained a social license to operate.
---
During the election, Castillo promised to double the nation's share of mining profits to 70 percent and increase royalties, even threatening to nationalize some resources. So far, it appears to be nothing but talking points as the inexperienced leftist president continues to experience a rapidly declining approval rate, which presently stands at 26 percent. Despite being in office for under a year, Castillo recently appointed his fourth cabinet and is facing his second impeachment attempt.
Even though the political landscape of Peru may be uncertain today, there's no denying how important the mining industry is to the country's economy and global copper production.
Why are people protesting in Peru?
Even though Castillo hasn't taken any notable action towards his campaign promises, Peru's copper production has already been impacted by the protests. Southern Copper's (NYSE:SCCO) Cuajone mine produced 400,000 tonnes of copper concentrate in 2021, and it has been blocked for two weeks. Protesters have blocked railways and even cut off its water supply, which is necessary to operate the mine. The protestors are demanding US$5 billion for using their land alongside a 5 percent share of Southern Copper's profits. However, the company has full land-use rights and is calling it an illegal protest.
Raúl Jacob, the vice president of finance for Southern Copper, estimates that every day the mine is disrupted prevents the company from selling US$4.8 million of copper concentrate. Speaking broadly, Jacob estimates that protests are already affecting 20 percent of the country's copper production.
On the other side, many Peruvians are seeing their historic and often sacred lands destroyed by mining companies due to the companies neglecting environmental responsibility. One example is concerns from residents in multiple towns downstream of Volcan Compañía Minera's (BME:XVOLB) Apumaya mine. Peruvians cited frequently finding dead fish and cows, with some towns claiming water pollution has led to high rates of cancer and anemia.
Protestors are largely focused on the environmental irresponsibility of mining companies, as that irresponsibility has far-reaching effects. Miners must strive to improve their environmental, social and governance (ESG) rating if they want to build goodwill with the general population and future political leaders. The company Forte Minerals (CSE:CUAU) is already doing so by working with an ESG consulting firm based in Peru to guide the exploration and development of the company's assets.
Companies could benefit from prioritizing positive relations with local communities
Ivan Merino, the Energy and Mines Minister of Peru, recently spoke at a mining conference and says he aims to redraft Peru's "General Mining Law," which outlines the legal framework for the mining sector.
Merino explained his desire for companies to have a "neutral effect" on the communities near the Andean mines, which are often Indigenous communities. He goes on to say that the Peruvian government wants to see an increased focus on "social profitability" from miners throughout the country.
Despite President Castillo's rhetoric, Peru is still actively encouraging mining companies to explore and develop claims throughout the country. The country is looking to attract investors for 103 mining projects worth US$53.7 billion. Roughly US$31.3 billion is tagged for projects in the prefeasibility stage, a strong indication of Peru's desire to encourage mining companies to consider Peru.
Even with political turmoil and social unrest, Peru's mining sector is still forecast to grow by 5.9 percent in 2022, according to the country's central bank — a higher growth rate than the overall economy. Trading Economics forecasts that overall copper production will reach 210,000 tonnes in 2022, up from 195,000 tonnes in 2021. Additionally, Trading Economics expects Peru's mining sector to contribute 2.5 percent more to the GDP than it did in 2021.
Additionally, The Fraser Institute's Annual Survey of Mining Companies for 2020 has ranked Peru as one of the top 50 jurisdictions in the world.
New miners will likely benefit from putting the local community first and considering their ESG rating throughout exploration and development. Forte Minerals' management team is well suited for this task with exploration manager Manuel Montoya at the helm, who has over four decades of experience operating resource companies in Peru. His experience helps Forte Minerals navigate the shifting political landscape while maintaining a positive relationship with the communities near its projects.
Takeaway
The political landscape of Peru faces an uncertain future as its head of state undergoes his second impeachment attempt. However, Peru is still looking to attract mining companies and investors to extract its significant copper and gold deposits to support economic growth. New companies to the jurisdiction that prioritize establishing positive community relationships and strive for excellent ESG ratings may avoid the public backlash that is haunting many established mining companies that have earned a bad reputation from previous incidents.
This INNSpired article is sponsored by Forte Minerals (CSE:CUAU). This INNSpired article provides information that was sourced by the Investing News Network (INN) and approved by Forte Minerals in order to help investors learn more about the company.Forte Minerals is a client of INN. The company's campaign fees pay for INN to create and update this INNSpired article.
This INNSpired article was written according to INN editorial standards to educate investors.
INN does not provide investment advice and the information on this profile should not be considered a recommendation to buy or sell any security. INN does not endorse or recommend the business, products, services or securities of any company profiled.
The information contained here is for information purposes only and is not to be construed as an offer or solicitation for the sale or purchase of securities. Readers should conduct their own research for all information publicly available concerning the company. Prior to making any investment decision, it is recommended that readers consult directly with Forte Minerals and seek advice from a qualified investment advisor.
CUAU:CC
Investing News Network websites or approved third-party tools use cookies. Please refer to the cookie policy for collected data, privacy and GDPR compliance. By continuing to browse the site, you agree to our use of cookies.