The Blue Sky Opportunities Emerging in the Lithium Triangle
Aug. 28, 2019 01:55PM PST
Battery Metals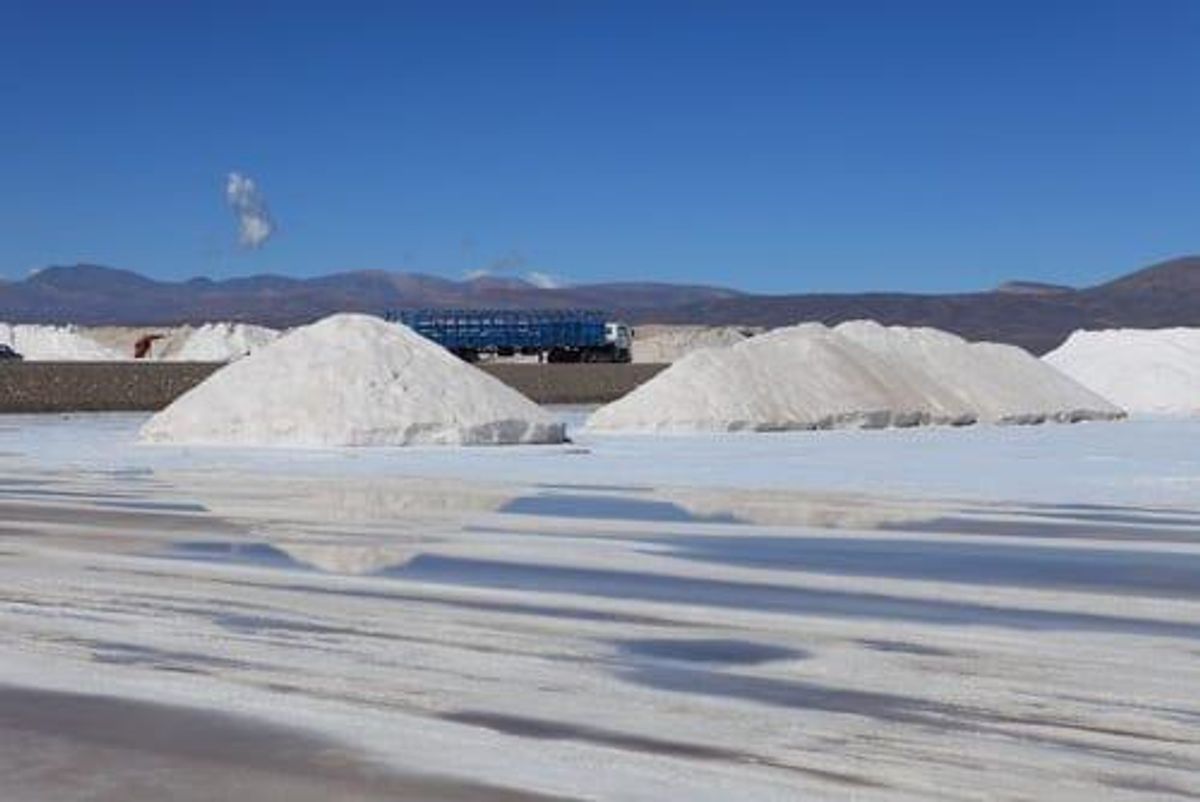 An important source of world lithium production, there is more opportunity for exploration in the Lithium Triangle.
Salar de Coipasa has the potential to become a major exploration hub in the Lithium Triangle.
Chile's Salar de Atacama may get all the press in today's global lithium market, but new opportunities are opening up within the Lithium Triangle. The Salar de Coipasa has become a major point of interest for China, the world's largest lithium consumer. The majority of the Coipasa salt flat lies in Bolivia, where the government is increasingly set on unlocking the economic value of its salt flats.
However, one-third of Coipasa extends into Chile, where the government has recently issued a call for bids from companies interested in manufacturing value-added lithium products in the country. Chile's pro-mining policies and openness to foreign ownership are also encouraging signs for lithium exploration at Coipasa.
Lithium Triangle's Salar de Coipasa remains underexplored
Responsible for more than half of global lithium resources, the Lithium Triangle encompasses the salt flats found in Northern Chile, Northwestern Argentina and Southwestern Bolivia. The Salar de Coipasa straddles the border between Chile and Bolivia and shares a hydraulic connection with Bolivia's Salar de Uyuni. Both of these wide salt flats are found in the central trough of the Altiplano Plateau. Surrounded by mountains with no drainage outlets, the salars are the remnants of a single saline lake that existed more than 10,000 years ago.
The largest salt flat on earth, Uyuni is believed to hold the world's largest lithium resources. A 1978 US Geological Survey study found brine samples from Uyuni to have lithium values ranging from 80 to 1,500 parts per million. A more recent study by the Bolivian government found that Uyuni may have "at least 21 million tonnes of lithium, more than double a previous estimate," reports Reuters. There are no estimates as of yet as to how much lithium Coipasa holds.
"The Salar de Coipasa is the second largest salar in the region and arguably one of the least explored. There has only been trenching on the Bolivian side of the salar with sampling done on the salts," Steve Cochrane, CEO of Lithium Chile (TSXV:LITH), told the Investing News Network.
Lithium Chile is one of the largest landholders of prospective lithium exploration properties in Chile, and controls 80 percent of the Chilean side of the Salar de Coipasa. Lithium Chile's exploration work on the salar includes salt sampling but also auger samples and a major TEM geophysics program. One of Lithium Chile's auger samples returned a value of 1,410 milligrams per liter of lithium.
Further evidence of the lithium brine potential at Coipasa can be seen in the recent news of an investment of up to US$1.3 billion by a Chinese company to earn 49 percent in the Bolivian side of the salar.
Lithium Triangle heating up; Chile dominates lithium market
China leads the world in electric vehicles (EVs), accounting for 37 percent of global EV production since 2011.As a result, China is by far the world's largest consumer of lithium. China's ambassador to Bolivia, Liang Yu, has said the country will need 800,000 tonnes of lithium each year by 2025, according to Reuters. This growing demand has caused Chinese companies to look abroad for lithium resources. Today, Chinese-owned companies control nearly half of all the world's lithium production. In October 2018, Tianqi Lithium (SZSE:002466) acquired 25.9 percent of major Chilean lithium producer Sociedad Química y Minera (NYSE:SQM) for more than US$4 billion.
In February 2019, Chinese consortium Xinjiang TBEA (SHA:600089) signed a US$2.3 billion joint venture deal that gives TBEA a 49 percent interest in lithium production projects at Coipasa and the Pastos Grandes salt flats, including a 60,000 tonne per year lithium hydroxide plant. "Why China? There's a guaranteed market in China for battery production," said Bolivian President Evo Morales at the signing ceremony. The deal follows the one Bolivia made with German firm ACI Systems last year to partner on the Salar de Uyuni.
"Bolivia until recently has been a closed shop and to date has had no meaningful lithium production. The Bolivian government has in the past discouraged foreign investment into their potential lithium resources. However, recent deals with German Company ACI Systems and Xinjiang TBEA show a willingness on the part of the Bolivians to develop some of their lithium potential," said Cochrane. "Nevertheless, in both cases the Bolivian government has kept 51 percent of the project."
This is in contrast to the Chilean government, which encourages foreign investment and allows foreign-owned companies to control 100 percent of prospective lithium deposits. Lithium Chile is currently exploring 17 lithium projects for a total of 167,050 hectares within a 400 kilometer radius of the Salar de Atacama. The company recently won community approval for further exploration work at Coipasa.
Out of the three legs of the Lithium Triangle, Chile has built the strongest lithium industry with the lowest cost of production. As the world's second-largest lithium producer, Chile is well known as a mining-friendly jurisdiction with a modern mining code, a transparent permitting process, excellent infrastructure, skilled labor and a low risk for resource nationalism. Under pro-mining President Sebastian Pinera, the Chilean government issued the first new lithium production and export licenses in decades to drive further growth in the country's lithium sector with the help of foreign public companies. In April 2019, Chile began accepting bids from national and international companies interested in manufacturing value-added lithium products within the country. The tender will close in November and the winner is expected to be announced in early January 2020.
Takeaway
The Salar de Coipasa represents an emerging new district in South America's Lithium Triangle. China's interest in the Salar de Coipasa is a clear indication of the potential value that may be unlocked through further exploration, and the country's continual support of mining initiatives has shown that the jurisdiction is ready for further development.
---
This INNSpired article was written according to INN editorial standards to educate investors.
Investing News Network websites or approved third-party tools use cookies. Please refer to the cookie policy for collected data, privacy and GDPR compliance. By continuing to browse the site, you agree to our use of cookies.