Lithium Mining in Chile: Exploring the World's Highest-grade District
Sep. 12, 2018 02:00PM PST
Battery Metals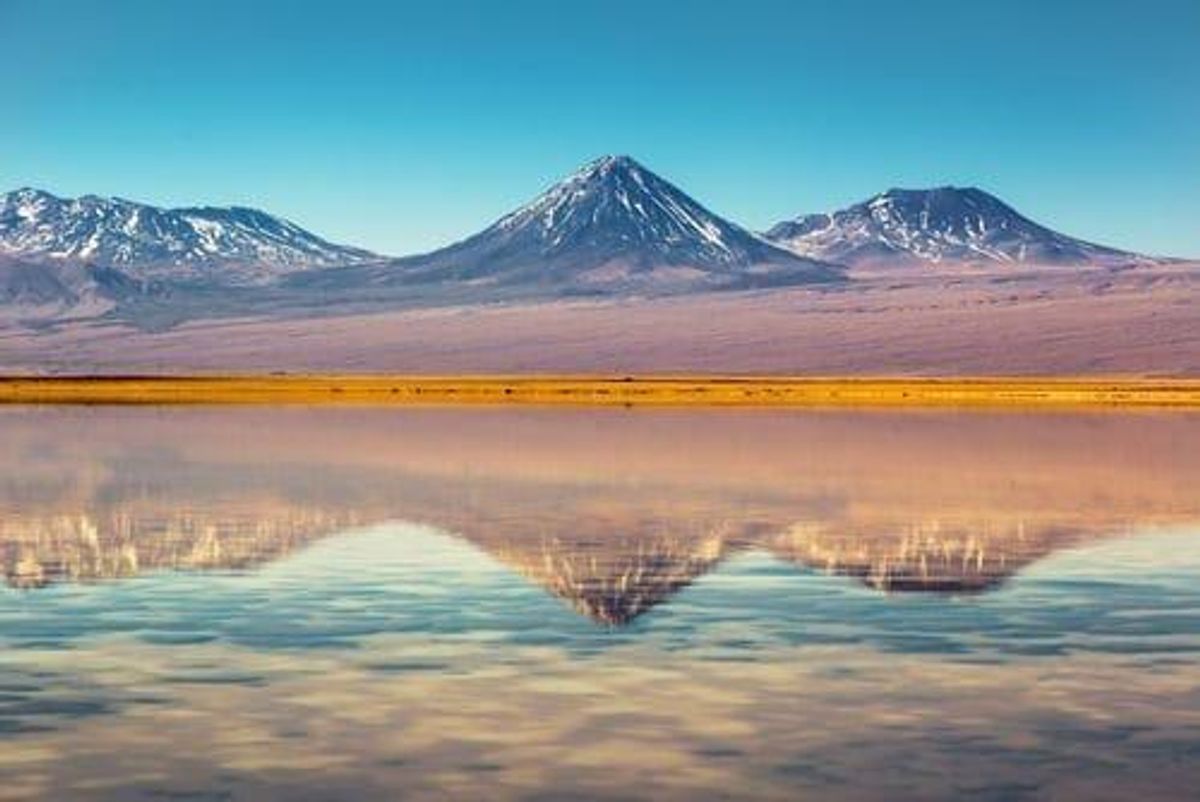 Lithium mining in Chile is uncovering high-grade and low-cost lithium brine deposits, and is supported by a proactive government and well-established mining industry.
Lithium-ion battery demand from the electric vehicle (EV) industry is set to grow from 70 GWh in 2017 to 650 GWh by 2025, according to Metal Bulletin, on increasing government subsidies and incentives — especially in China.
This means the world will need fresh lithium supply. When the world wants lithium for its energy needs, lithium mining in Chile and the rest of the Lithium Triangle holds the attention of the market.
Over half the world's lithium resources are found in the salt flats of the Lithium Triangle, a region in South America covering areas in Northern Chile, Northwestern Argentina and Southwestern Bolivia. Amongst this trio, Chile has been the most dominant force in the lithium market for years due to its mining-friendly policies, lower production costs and positive business climate. In 2017, lithium became Chile's fourth mining export behind copper, molybdenum and iron ore, with shipments totaling $684.2 million.
Not just top dog next to its neighbors, Chile is also a leader on the world lithium stage as well. Following Australia, the country is the world's second-biggest lithium producer with an estimated output of 14,100 MT in 2017. Chile is home to some of the largest, highest-grade and lowest cost producing lithium deposits in the world, making it a highly attractive source for battery-grade materials.
Not surprisingly, Tesla (NASDAQ:TSLA) is targeting Chile with a "straight-to-mine" approach for securing lithium supplies. Even more inviting, the Chilean government is intent on further developing its lithium industry by easing permitting for foreign mining companies and encouraging investment in a lithium value-added product sector as well.
What makes Chile a world leader in lithium
With the world's largest reserves and lowest cost of production, it's not surprising that Chile is global leader in the lithium market. Australia may outrank Chile in terms of annual lithium production (18,700 MT in 2017), but the South American nation has the upper hand when it comes to lithium reserves and cost of production. Chile hosts an estimated 7.5 million MT compared to Australia's 2.7 million MT of lithium reserves. In terms of lithium production costs, Chile comes in at an average of $1,800 per tonne, far below that of Australia where average lithium production costs are at $5,000 per tonne.
Chile owes its low production costs to the geological nature of its deposits and ideal climate. Unlike in Australia where lithium is produced from hard-rock deposits, in Chile lithium is extracted from brine deposits with high lithium concentrations and high evaporation rates due to the intense sun and high-altitude winds. The nation's Salar de Atacama hosts approximately 37 percent of the world's lithium reserve base, and is the largest and highest-grade lithium-from-brine producer in the world.
Chile is home to the major production sites of two of the world's Big 3 lithium companies. Atacama, close to the major port city of Antofagasta, is the source for close to half the revenue for SQM (NYSE:SQM), the top lithium producer in Chile. Albemarle (NYSE:ALB) , the world's leading lithium producer, is another top lithium producer in Chile with operations in Atacama.
Chile is the dominant player in the Lithium Triangle compared to the other nations with which it shares that address, Argentina and Bolivia. Although Argentina ranks third in global lithium production, its annual output is only about 40 percent (5,5000 MT) of what Chile puts out. In terms of lithium reserves, Argentina hosts 2 million MT or a little more than a quarter of Chile's lithium reserves. Argentina's current government is keen on increasing lithium production but the progress is hampered by a lack of appropriate infrastructure and skilled labor.
Bolivia is even further behind Chile in establishing a robust lithium industry. The nation hosts about one quarter of the world's known lithium resources (9 million MT), however the foreign investment needed to take advantage of those resources has been scared off by the risky politics of a hard left-leaning government, too much rain and costly impurities in the brine composition. Chile has the better climate, better brine chemistry and its coastal location and existing infrastructure helps move product to market quickly.
Supportive government and investment climate for lithium mining in Chile
In a country like Chile, with an immense treasure trove of natural resources like lithium and copper, it should be no surprise that mining is one of the nation's largest industries. In fact, mining, manufacturing and oil and gas make up 35 percent of the country's GDP.
Chile is the most favorable mining jurisdiction in South America and is highly attractive to foreign mining companies for a number of reasons. For one, the country has a stable legal framework and transparent mining code which facilitates low-cost acquisitions and streamlined process for moving projects through exploration and development. Chile's long history of significant exploration and production has led to the development of excellent mining infrastructure including those related to energy, transportation as well as mining-industry related goods and services. The country is also home to a highly skilled labor force which includes mining specialists with deep knowledge of the industry.
Even in a pro-mining country like Chile, foreign companies have faced obstacles to gaining a foothold in the nation's lithium mining industry. Under a decade-old government law overseeing nuclear fuels, the mining and exporting of lithium was deeply restricted — allowing for a monopoly on lithium mining in Chile by the two major players, SQM and Albemarle.
The recent election of pro-mining President Sebastian Piñera has brought about the lifting of that restriction with the issue of the first new lithium production and export licenses in years alongside other more pro-mining changes to mining regulations including permitting. In 2018, the Chilean government granted such a license to Minera Salar Blanco (MSB), a joint venture between Lithium Power International (ASX:LPI) and Bearing Lithium (TSXV:BRZ) for the Maricunga project.
"Chile's move to ease the way for a foreign mining group into its home territory is unusual in a country famously protective of its lithium," Reuters commented in a news report. "It may encourage other international developers into the underexplored but highly prospective region in Chile, home to half of the world's known reserves of the metal that is in hot demand for batteries."
With the opening up of Chile's lithium industry, the energy metal has the potential to become the country's second most important export. The policy shift is also beneficial for junior exploration companies as well. "Until now, the value of Chilean lithium projects has been greatly depressed compared to the $4000+ per hectare projects in Argentina," said Steve Cochrane, President and CEO of Lithium Chile (TSXV:LITH,OTCQB:LTMCF). "Similarly, investment in Chilean projects has been modest – due to licence concerns regarding the export of lithium from Chile. With this new extraction and export licence, the Chilean government is signalling the end of those obstacles."
Lithium Chile is advancing a 152,900-hectare portfolio of lithium properties that includes 14 salars and 1 laguna complex all located within a 300-kilometer radius of Chile's Atacama salar. The company's nearly $2 million exploration campaign is ongoing and focused on five key near surface projects in the portfolio with the goal of delineating NI 43-101 compliant lithium resource estimates within 2018. Lithium Chile recently signed a memorandum of understanding with Prosper One International Holdings Company Ltd. for a joint venture agreement where Prosper One may earn a 55 percent interest in the Pintadas Norte project by incurring $3 million of staged exploration expenditures.
Seeds planted for lithium-ion battery industry in Chile
Chile's plans for the revamping of its lithium industry extends beyond just the mining of battery materials and to the production of the batteries themselves. The country has announced plans to develop a domestic downstream lithium processing and battery industry. In March 2018, Corfo said that it had approved a total of $754 million in proposed lithium industry investments by companies from Chile, China and South Korea. Chile's own Molymet and China's Sichuan Fulin Industrial Group (a JV with South Korea's Samsung SDI Co Ltd and POSCO) won technology development contracts with the potential to produce a total of 58,000 tonnes of cathode each year by 2020.
Looking forward
Chile has dominated the copper industry for decades, supplying the world's industrial economy with a critical material. The country's vast lithium resources and pragmatic government policies are helping to ensure that the King of Copper can also reign supreme in this new emerging energy economy. Chile is working to develop and expand not only its lithium mining industry but its battery industry as well, presenting wide-open opportunities for lithium companies in a market that until fairly recently has been hard to crack.
This INNSpired article was written as part of an advertising campaign for a company that is no longer a client of INN. This INNSpired article provides information which was sourced by INN, written according to INN's editorial standards, in order to help investors learn more about the company. The company's campaign fees paid for INN to create and update this INNSpired article. INN does not provide investment advice and the information on this profile should not be considered a recommendation to buy or sell any security. INN does not endorse or recommend the business, products, services or securities of any company profiled. If your company would benefit from being associated with INN's trusted news and education for investors, please contact us.
Investing News Network websites or approved third-party tools use cookies. Please refer to the cookie policy for collected data, privacy and GDPR compliance. By continuing to browse the site, you agree to our use of cookies.