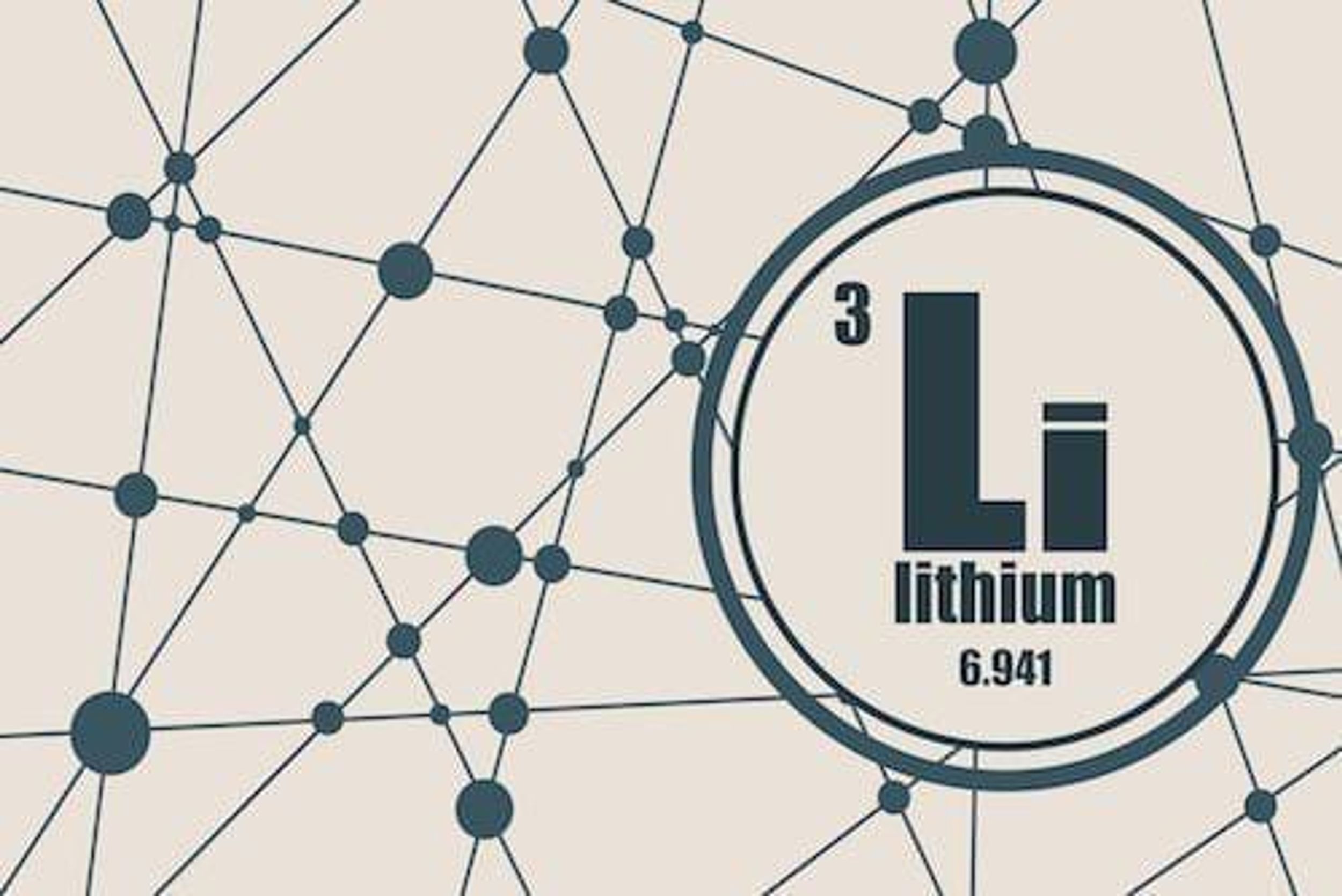 Demand for lithium-ion batteries is growing, as is the opportunity for Chile's lithium-mining industry to supply manufacturers like Tesla and Toyota.
As the world continues a gradual transition towards electrification and mass application of battery storage in transportation, and even utility and manufacturing sectors, a slate of key metal markets have been impacted, including the global lithium supply.
Lithium, along with copper, cobalt, graphite, vanadium, nickel, in various combinations, enables this transition to take place. Although the material is used in variety of applications including pharmaceuticals, ceramics, grease and lubricants, the long-term driver of demand in the lithium market is tied to electronics and electric vehicles (EVs).
Lithium-ion batteries are highly desirable as they tend to deliver a lot of power, hold a lot of charge and are compact in size. Because of this, significant progress has been made to make EVs a competitive substitute to fossil fuel-based vehicles. Cost of production has also fallen drastically. A decade ago, lithium-ion EV battery packs were a staggering US$600-$1,200 per kilowatt hour (kwh). In the next year or two, the price may very well rest at $100 per kwh. Range is also increasing: Tesla's Model X has an impressive range of 475 kilometers. That is the equivalent of driving from Las Vegas to Los Angeles between charges.
Global lithium supply serving lithium-ion batteries
Suffice it to say, global demand for several types of lithium-ion batteries, and lithium, is expected to grow for many years. EVs alone are forecasted to increase from 1.1 million in 2017 to 30 million in 2030, according to Bloomberg NEF. Lithium-ion battery demand from the EV industry is projected to grow at an annual rate of 20 percent to 30 percent through 2024, according to global specialty chemicals company Albemarle (NYSE:ALB). On a global scale, one in six cars on the road will be electric by 2025, according to UBS research, with annual sales reaching 16.5 million units.
Automobile electrification may be ahead of other modes in the transportation sector, but this may not last long. Late last year, the world's first battery powered electric cargo ship launched in China (ironically, to ship coal). An equivalent of 24 lithium-ion batteries from Tesla's Model S P100D — or 2.4 mega-watt hours (mwh) — is used to propel two 160 kwh propellers. Recharge takes a mere two hours and the range is 80 kilometers. Though this is highly insufficient for international ocean-going trade, it is an impressive start.
The International Maritime Organization, is going full steam ahead on reducing the environmental impact of the shipping industry. Future greenhouse gas (GHG) regulations are also on the horizon. The IMO has a goal to "to reduce the total annual GHG emissions by at least 50 percent by 2050 compared to 2008 whilst pursuing efforts towards phasing them out." Battery powered ships, though still in their infancy, may help ship owners achieve future IMO low GHG emissions standards in the coming decades.
Similarly, battery-powered planes are now a reality. The Siemens eFusion model can fly for 30 minutes, has a range of 96 kilometers and has a top speed of 225 kilometers per hour. Again, though this is a start, it may be a sign that electrification is underway in the aerospace industry.
However, the transportation sector is not the only sector impacted by electrification. Last year, an interesting post from Elon Musk emerged on twitter suggesting that Tesla could solve South Australia's electricity issues in just 100 days. In November 2017, Tesla delivered on his word, and doing so, created a lithium-ion battery the size of an American football field. The battery, being the world's largest, is capable of powering an astonishing 30,000 homes.
To make the transportation, utility and manufacturing sectors less dependent on fossil fuel combustion, usage of batteries containing lithium will be needed in the foreseeable future. Innovations in battery types is not likely to compete or overtake lithium-ion technology for many years. Ken Hoffman of McKinsey & Co. suggests the business case for nickel heavy batteries (which also contain lithium) will be "solid" for the next five to seven years. He also suggests that by 2030 global lithium demand could sit at 1.3 million mega-tonnes (MT) per year, from the current 220,000 MT levels, challenging the global lithium supply.
China's place in battery innovation and adoption
According to Benchmark Mineral Intelligence, China's lithium-ion battery capacity is expected to sit around 50 percent for the next decade, making a dent in the global lithium supply. As the world gradually shifts toward electrification, Tesla's July 2018 announcement to build a new giga-factory in Shanghai is symbolic of China's growing economic influence. But Tesla will not be the only company with mega-factory ambitions: LG Chem and CATL's China expansions will be on par with the Tesla's Gigafactory 1 in Nevada.
But there are also signs that China is looking to a low GHG future. Chinese President Xi Jinping is following through with his commitment to reduce the disastrous levels of smog that have wreaked havoc on the health of Chinese citizens in major urban centers. Since 2013, the Beijing's residents are facing much milder pollution levels on par with 2008. Coal burning has been restricted and replaced with less emission-intensive natural gas for industries and home heating. But China's war on pollution is not yet done. And they are already preparing for inundation of battery waste through implementation of a mandatory recycling program that involves auto manufacturers and 17 major Chinese cities.
According to Lithium Chile (TSXV:LITH,OTCQB:LTMCF) CEO, Steve Conchrane, "They (China) are well ahead of their nearest competitors the Europeans in both technology and adoption of electric vehicle transportation." And it is not surprising. China has 39 factories assembling EVs, compared to a combined 27 in North America, Europe and Japan. As many as 5 million EVs could be on Chinese roads by 2020 if all goes according to plan.
Pricing
When discussing the current lithium price situation, it is important to keep in mind two things. First, like other critical metals, transparency in market pricing for lithium can be very difficult to attain. This is due, in part, to production being dominated by just a handful of producers — SQM (NYSE:SQM), Albermarle (NYSE:ALB), FMC (NYSE:FMC), Tianqi, and Genfang being the largest. The market for battery grade lithium is also relatively young, and the analysts are still trying to figure out long term market fundamentals.
Secondly, not all lithium produced is equal. And, in fact, paying attention to the end uses of lithium becomes very important as it determines what type of lithium is being used and how it is incorporated into global supply chains. Benchmark Minerals breaks down the market for the global lithium supply into China and the Rest-of-the-World (ROW), to make forecasting a tad easier. They also suggest that the recent price decline in lithium markets does not represent demand for lithium outside of China; particularly lithium hydroxide used in production of lithium-ion batteries.
Much of the recent increase in the global lithium supply comes from technical grade lithium carbonate from China, and Benchmark Minerals suggesst much of this supply will remain in China. Only a small portion of this new supply from China would be considered battery grade. China's lithium supply should be considered a much higher cost base than that of South American supply. For investors in South America lithium, this is good news. For the last several months, South American lithium has been hovering at around US$15,000 per metric ton.
Chile role in the global lithium supply
The world's demand for battery storage is now bearing down on Chile, a member of the world's "lithium triangle," which also includes neighboring Bolivia and Argentina. However, Chile has the largest lithium reserves in the world, estimated to be 7.5 million tons or nearly half of all global reserves.
For Chilean lithium, it boils down to three positives: accessibility, quality, and cost. In December 2017, the former Chilean President Sebastian Piñera was again elected. In many ways, it is a win for expansion of the country's mining sector. And it will likely be a very busy sector: Chile's massive lithium reserves are also very high quality, and auto-manufacturers like Tesla want a firm hold on supply. The 'motherload' that is often spoken of is located in the naturally occurring brine lakes of Chile's Atacama desert, where extraction and processing does not occur from hard rock like in Australia.
Takeaway
Despite short-terms swings in the price of lithium, demand is likely to be, at the very least, gradual and persistent over the coming decade as the impact of regulations and technological innovation start to have major impacts on transport, utility and manufacturing sectors. Concerns about climate change and pollution-induced health effects do not exist just in Western countries. Cities all over Asia may follow Beijing's example as they work to reduce substantial pollution levels. Because of this, the fundamentals for lithium-ion batteries and global lithium supply will likely be solid well into the next decade and companies with a foothold in countries with large battery-grade lithium reserves will be well-positioned.
This article was written according to INN editorial standards to educate investors.
Featured
Investing News Network websites or approved third-party tools use cookies. Please refer to the  cookie policy for collected data, privacy and GDPR compliance. By continuing to browse the site, you agree to our use of cookies.