Nov. 23, 2017 04:00PM PST
Cleantech Investing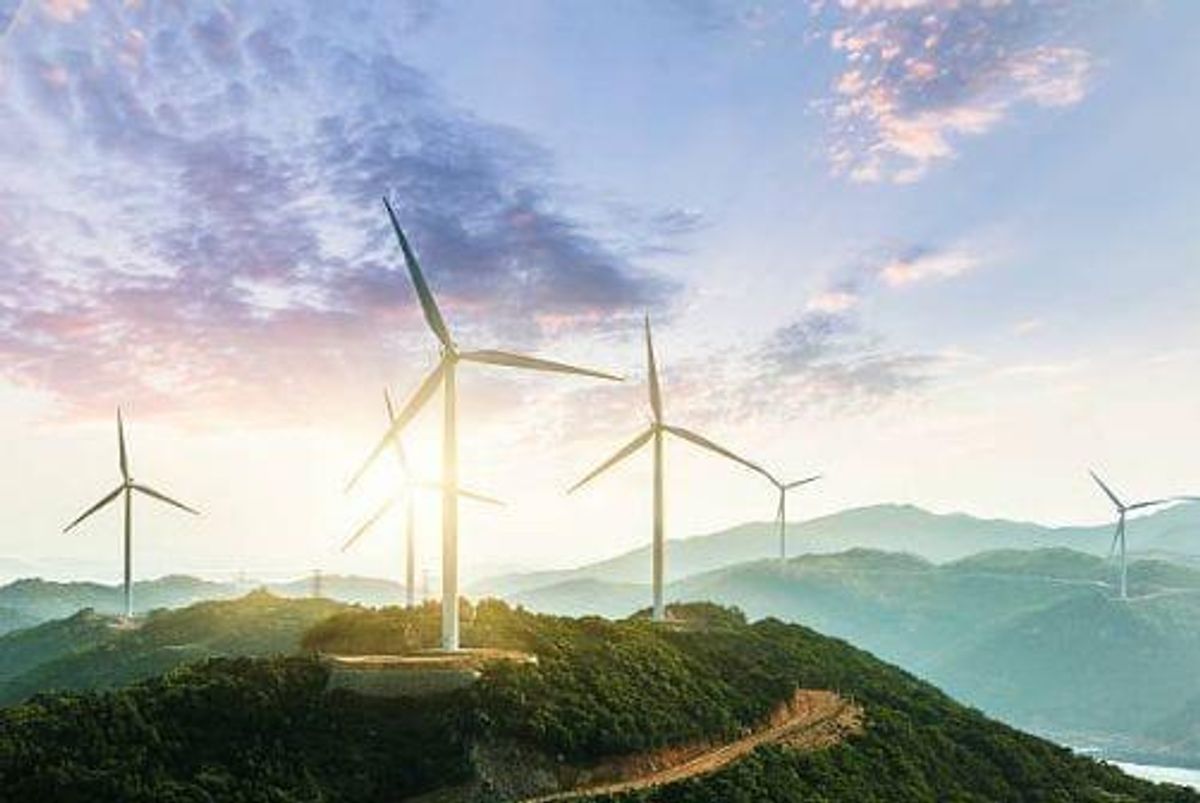 The cleantech sector has emerged as one of the most vital markets today, and investor interest is growing. Here's a cleantech investing facts rundown for those new to the space.
Over the last several years, cleantech–or clean technology–has evolved as one of the most important industries in the world. In short, the focus of clean tech is to ensure whatever impacts impressed on the environment have as minimal negative effects as possible.
In other words, cleantech is instrumental in the face of climate change, with companies in the space from all over putting in their best efforts to combat this growing issue.
To that end, investor interest in the sector is also growing, and there is certainly a wide range of opportunities to be had for those looking to expand their portfolios. Without further ado, here the Investing News Network (INN) breaks down the basics on cleantech investing facts, including its importance, some big-name companies, and ways to invest.

Cleantech investing facts: what is cleantech?
As mentioned above, cleantech is an overarching term for all green and sustainable energy and environmental products.
More specifically, Investorpedia defines companies in the cleantech industry as those with a focus on energy, water, transportation, agriculture and manufacturing.
Expanding on that, Cleantech.org states the definition of cleantech originated as a term in 2002 to depict "green and clean" technologies, including solar, biofuels, fuel cells, water remediation, and renewable power generation.
Cleantech investing facts: current state and future outlook
Much of cleantech's success relies upon governmental initiatives and the decisions of policy makers. Under the Obama administration the Clean Energy Investment Initiative, essentially a huge monetary commitment, has helped companies take their technologies from lab to market.
That said, Obama's successor, Donald Trump, hasn't been kind to the cleantech sector. In March, president Trump proposed a $1.5 trillion budget  to cut a variety of departments an instead increase funding to the military and payments towards the US-Mexico border.
Part of Trump's proposed budget included cutting Obama's Clean Power Plan; two weeks later Trump signed an executive order axing Obama's plan.
In May, it was announced that Trump plans to nominate Robert Powelson, a member of the Pennsylvania Public Utility Commission, and Neil Chatterjee, a senior energy policy adviser to Senate Majority Leader Mitch McConnell, as his picks for the Federal Energy Regulatory Commission (FERC).
According to Bloomberg, Chatterjee has acted as an architect for energy and environmental policies in the Senate. The publication goes on t say that Chatterjee assisted in "coordinating attacks" towards President Obama's Clean Power Plan that needs power plants to cut carbon dioxide-emissions.
In other words, the cleantech industry has an uphill battle to climb under a Trump presidency. Some have made it clear, however, that the cleantech industry is here to stay, 'with or without Donald Trump.'
Even though Trump announced in June his plans to pull the US out of the Paris Climate Agreement, the Guardian reported in August that there's still hope for the country.
"Across America, families, businesses, churches, institutions and government are busy building a clean future," the article states. "And no president can stop that."

Up in Canada, the federal government's
2017 budget plan
 is certainly more favorable to the cleantech industry.
In April 2017,
the Globe and Mail reported 
that over $2 billion will be spent in the clean tech sector. Then the Globe
reported in May
that the spending would "enhance participation" of smaller businesses, with"bonus points" being awarded to companies using innovative technologies.
Furthermore, the Globe states that $1.8 billion will be spent on commercialization and market penetration on companies in the sector.
Breaking that down a little, the government announced in July and August that it would be investing
$7.8 million in Quebec
's cleantech sector,
$15.5 million in Southern Ontario
, and $4 million
towards Atlantic Canada's
cleantech industry.
With the growing number of cleantech companies in Canada,
Clean Energy Canada
 suggests the country is in a good position to become a dominant player in global clean energy demand.
Consumers also make buying decisions based on their personal beliefs with many wanting the companies they buy from to be addressing climate change, which continues to drive growth.
Biggest cleantech companies
Tesla (NASDAQ:TSLA) has driven the lithium and motor industries with lithium supply agreements needed for the vehicles' lithium-ion batteries. With their latest electric car model, Tesla has reached out to mass markets, not only aiming for high-end luxury. Tesla is working to use only ethically sourced raw materials for its batteries.
Google (NASDAQ:GOOGL) has funded almost $2.5 billion in clean energy solar and wind projects. They aim to have a carbon footprint of zero and are the largest corporate purchaser of renewable energy on the planet.
One way the company has done this is by encouraging its user to choose eco-friendly options, like Google Maps for its bike, walking or public transport routes.
Honeywell (NYSE:HON) uses cleantech components in buildings so homeowners can lessen their energy consumption. For example, air conditioning is controlled through a thermostat. Smart blinds harvest sunshine in the winter to save on heating and in the summer they provide shade to make room cooling energy redundant.
Cleantech investing facts: ways to invest
In addition to the above, there are a number of ways for investors to strengthen portfolios through cleantech investing, which include the following:
ETFs:
For those who are interested in an industry as a whole, rather than a single company, ETFs are generally the way to go, especially for first time investors.
The PowerShares Cleantech Portfolio ETF (NYSEARCA:PZD) started on October 24, 2006, and comprises of 53 holdings as of August 16, 2017.
The VanEck Vectors Global Alternative Energy ETF (NYSEARCA:GEX) began on May 3, 2007, and follows companies that get roughly 50 percent of their revenues from alternative energy. There are currently 30 holdings on this ETF.
Index:  Investing via the S&P TSX Renewable Energy and Clean Technology Index (INDEXTSI:TXCT) is a form of passive investing and a way of spreading the potential risks, in this case over 22 companies.
Stocks: Investors who do not want diversified holdings can invest in specific companies. The top holding on the PowerShares Portfolio is Johnson Controls (NYSE:JCI), who is a peer of Honeywell.
Specialized companies are also available on the TSXV exchange, including dynaCERT (TSXV:DYA), whose carbon emission reduction technology has been described as having 'Tesla-like potential'.
Natcore Technology (TSXV:NXT) is working to provide a commercially lucrative alternative to fossil fuels by increasing solar efficiency and lowering manufacturing costs.
Are there a cleantech investing facts we may have missed? Let us know in the comments!
Don't forget to follow us @INN_Technology for real-time news updates.
This is an update to an article originally published in 2016. 
Securities Disclosure: I, Jocelyn Aspa, hold no direct investment interest in any company mentioned in this article.
Editorial Disclosure: dynaCERT and Natcore Technology are clients of the Investing News Network. This article is not paid-for content.

Investing News Network websites or approved third-party tools use cookies. Please refer to the  cookie policy for collected data, privacy and GDPR compliance. By continuing to browse the site, you agree to our use of cookies.