Top 10 TSX Stocks of 2014
The top gainer on the TSX in 2014 was Richmont Mines, whose share price increased by 244.86 percent. Read on to find out which other companies recorded big gains.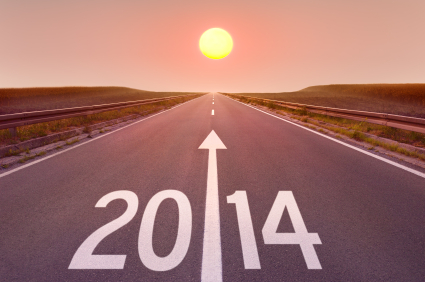 2014 was a difficult year for most commodities, and many companies in the resource space were hurt as a result. By default, some investors were also burned. 
That said, 2014 wasn't bad across the board for resource stocks. In fact, a good number managed to record substantial gains.
With that in mind, Resource Investing News has collected the 10 TSX-listed stocks that saw the biggest gains in 2014. Interestingly, though gold and silver were very much battered throughout the year, a good number of the companies below are focused on those metals.
Without further ado, here they are.
1. Richmont Mines (TSX:RIC,NYSEMKT:RIC); current price: $3.81; year-to-date gain: 244.86 percent; 52-week high: $4.
Quebec-based gold producer Richmont Mines has a long history. It began commercial production back in 1991, and since then has operated six mines across Quebec, Ontario and Newfoundland; together they've yielded over 1.4 million ounces of gold. At the moment, the company is producing gold from three mines: Island in Ontario and Beaufor and Monique in Quebec.
Richmont's share price really took off in August, just after it consolidated its ownership of Island. However, the excitement didn't stop there. Soon after that, the company started deep drilling at Island and provided an accelerated and expanded development plan for the mine. In addition, Richmont's Q3 results show that gold production for the quarter came to 23,187 ounces, a 58-percent rise from the year-ago period.
2. Balmoral Resources (TSX:BAR); current price: $1.03; year-to-date gain: 174.36 percent; 52-week high: $1.98.
Balmoral's current focus is a portfolio of advanced to early stage gold and nickel–copper-PGM discoveries in Quebec and Ontario, mainly in the Abitibi greenstone belt. The company began gaining attention in the spring as it released drill results from the Grasset property in Quebec, where the Detour gold trend is located. Interest intensified in the summer months, peaking when Balmoral gained 100-percent ownership of the Grasset Ultramafic Complex and then started an airborne geophysical survey of the area.
Most recently the company released the final results of its summer/fall drill program at Grasset.
3. Detour Gold (TSX:DGC); current price: $10.29; year-to-date gain: 131.46 percent; 52-week high: $15.62.
Canadian gold miner Detour Gold is in the midst of ramping up its Ontario-based Detour Lake mine, which is its flagship asset. It has over 15.5 million ounces in reserves, and according to the company it's on track to become Canada's largest operating gold mine.
The company's share price rose fairly steadily from January to July as Detour put out a stream of news, including an updated life-of-mine plan for Detour Lake and high-grade gold intersections from the Lower Detour Lake area of the project. Detour's share price performance dropped off a little at that point, but it nevertheless finished the year on a fairly strong note.
4. Claude Resources (TSX:CRJ); current price: $0.32; year-to-date gain: 125 percent; 52-week high: $0.34.
Claude might not be a familiar name for investors, but like Richmont it's been producing since 1991, and since that time has put out over 1 million ounces from its Seabee gold operation in Northeastern Saskatchewan. Its Amisk gold project is in the same location.
In 2014 Claude's share price saw the most movement in the second half of the year, particularly in August, when it announced that its Q2 net profit came to $3.3 million, while revenue clocked in at $24.7 million, a 53-percent rise from the previous period. It then declined a little in September and October; its past two press releases have been about management appointments.
5. Franco-Nevada (TSX:FNV,NYSE:FNV); current price: $57.50; year-to-date gain: 121.73 percent; 52-week high: $67.12.
Franco-Nevada is a little different from the other companies on this list in that it's a gold-focused royalty and stream company. That means it doesn't operate mines, develop properties or conduct exploration; instead, it generates revenue through its portfolio of royalties and streams.
Last year the company recorded a number of milestones, entering into a US$120-million stream financing agreement with True Gold Mining (TSXV:TGM) in August, and in October agreeing to acquire a gold and silver stream on production from Lundin Mining's (TSX:LUN) Chile-based Candelaria and Ojos del Salado mines.
6. Western Lithium USA (TSX:WLC); current price: $0.55; year-to-date gain: 120.83 percent; 52-week high: $1.
The lithium space received more attention than usual in 2014 due to the news that Tesla Motors (NASDAQ:TSLA) will be building its lithium-ion battery gigafactory in Nevada. Western, whose Kings Valley lithium project is located in that state, no doubt owes some of its share price movement to that announcement.
That said, the company certainly reported other milestones last year. Indeed, its share price started to take off at the beginning of the year — long before Tesla revealed the gigafactory's location — after Western initiated a lithium demonstration plant for Kings Valley and received environmental assessment approval for the project. Since then the company has gone on to start up the demonstration plant; it's also signed a distribution agreement for US regional sales of its Hectatone(TM) products, and most recently said it's ramping up production of those products.
7. Wesdome Gold Mines (TSX:WDO); current price: $1.24; year-to-date gain: 115.52 percent; 52-week high: $1.25.
Similar to Richmont and Detour, Wesdome has been producing gold in Canada since 1987, and has brought five mines into production since then. From 2010 to 2011 it built up its reserves and resources, and at the moment it's looking at optimizing its assets via development and investment in infrastructure.
Wesdome's share price performance was fairly steady until the end of 2014, when it started to pick up a little more. Most recently, the company provided the results from summer drilling at its Kiena property in Quebec, noting that one highlight was hole S755, which intersected 45.05 grams per tonne (g/t) gold over 5 meters. It also released high-grade underground drill results from the 300 and 7 zones at its Eagle Ridge mine.
8. Eastern Platinum (TSX:ELR); current price: $1.43; year-to-date gain: 88 percent; 52-week high: $2.17.
Canada's Eastern Platinum only listed on the TSX in July of last year. Since then it's remained fairly quiet aside from a big share price jump in November after it said it plans to sell its South African assets to Hebei Zhongbo Platinum. The company said at the time that the agreement would close in three to six months, and CEO Ian Rozier commented that ultimately the deal will allow Eastern Platinum to finance the development of its projects in what's been a tough market.
9. Fortuna Silver Mines (TSX:FVI,NYSE:FSM); current price: $5.44; year-to-date gain: 73.11 percent; 52-week high: $6.59.
It was a busy year for Fortuna, which describes itself as one of Latin America's fastest-growing silver producers, but like many of the companies on this list, it really hit its stride in the summer, particularly in July. During that month, Fortuna announced Q2 production of 1.6 million ounces of silver, 8,519 ounces of gold and "significant base metal by-products" from its San Jose and Caylloma mines. It also reported further step-out drill results from the Trinidad North discovery at San Jose, noting that one highlight was 854 g/t silver and 5 g/t gold over 3.3 meters.
Most recently, Fortuna said its board has approved two major capital projects for San Jose in 2015: a mill expansion from 2,000 to 3,000 tonnes a day and the construction of a dry stack tailings deposit and filter facility.
10. MAG Silver (TSX:MAG,NYSEMKT:MVG); current price: $9.66; year-to-date gain: 73.09 percent; 52-week high: $11.42.
Rounding out the list is MAG Silver, which is currently advancing two projects within the Mexican Silver Belt. Its share price was fairly steady throughout 2014, though it definitely recorded a number of key milestones. For instance, in March the company revealed high-grade silver-copper-zinc intercepts from its Salamandra property, releasing an updated resource estimate for its Juanicipio project just a couple of months later. Further promising results from Salamandra came out later in the year.
Honorable mentions
The above gains are certainly impressive, but many other TSX-listed companies also performed well last year. In brief, here are 10 more companies that saw fairly big gains in 2014: Shore Gold (TSX:SGF) (73.08 percent), Guyana Goldfields (TSX:GUY) (71.95 percent), Nautilus Minerals (TSX:NUS) (58.33 percent), US Geothermal (TSX:GTH,NYSEMKT:HTM) (30 percent), Lucara Diamond (TSX:LUC) (26.59 percent), Polaris Minerals (TSX:PLS) (26.11 percent), Polymet Mining (TSX:POM,NYSEMKT:PLM) (25 percent), Lundin Mining (24.35 percent), Pretium Resources (TSX:PVG,NYSE:PVG) (22.45 percent) and Nevada Copper (TSX:NCU) (22.22 percent).
Wondering how we got these numbers? Resource Investing News used The Globe and Mail's stocks data tool to find the top performers year-to-date from the mining and precious metals sectors. Only companies with a market cap of over $50 million were included. 
Securities Disclosure: I, Charlotte McLeod, hold no direct investment interest in any company mentioned in this article. 
Related reading: 
Top 10 Junior Mining Stocks of 2013