Top 10 TSXV Stocks of 2014
The top gainer on the TSXV in 2014 was Komet Resources, which gained an impressive 966.67 percent. Read on to find out which other companies posted substantial gains on the exchange last year.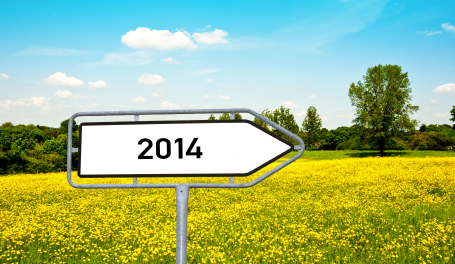 Resource Investing News has already collected the 10 TSX-listed stocks that saw the biggest gains in 2014. Topping the list was Quebec-based gold producer Richmont Mines (TSX:RIC,NYSEMKT:RIC), which enjoyed a 244.86-percent rise over the course of the year. 
Now it's time to take a look at which stocks saw the biggest gains on the TSXV. Without further ado, here they are.
1. Komet Resources (TSXV:KMT); current price: $0.495; year-to-date gain: 966.67 percent; 52-week high: $0.60.
Though it has the option to earn an undivided 50-percent interest in the FCI project from Virginia Mines (TSX:VGQ), Komet's main focus in 2014 was the Guiro gold mine, located in Burkina Faso.
The company acquired Guiro from privately owned Stremco in July after announcing the deal in the spring, and by November was able to reveal positive results from metallurgical testing at the project. "We were looking for confirmation that Guiro's mineralization is easily recoverable and the results obtained in preliminary metallurgical testing are beyond our most optimistic expectations," President and CEO Andre Gagne said at the time.
Interestingly, going by Komet's share price, the company was not affected by the uprising in Burkina Faso that took place during the ousting of Blaise Compaore, the country's longtime president. It remains to be seen whether it will be impacted as the country adjusts to its new government.
2. Goldspike Exploration (TSXV:GSE); current price: $0.30; year-to-date gain: 900 percent; 52-week high: $0.53.
Goldspike is currently focused on defining a zinc resource at its Nevada-based Lone Mountain project, which it acquired in July. Since then, the company has moved quickly, expanding the project in October, and then starting a drill program there not long after. The program appears to have been fruitful — Goldspike completed Phase I drilling at the project in December, confirming the discovery of a"significant new area of high grade zinc-lead mineralization" at Lone Mountain.
The company said at the time that the second phase of drilling would start immediately.
3. Odin Mining & Exploration (TSXV:ODN); current price: $0.41; year-to-date gain: 433.33 percent; 52-week high: $0.70.
Vancouver-based Odin is an exploration and development company with properties in Ecuador's El Oro province. Its share price really took off in June, when it announced a $5-million non-brokered private placement and noted that mining legend Ross Beaty would buy "a significant portion" of the common shares issued. The move sparked confusion at the time, largely due to Ecuador's less-than-positive reputation as a mining jurisdiction, but the company's share price has held fairly steady since that time.
Most recently, Oden initiated Phase I of a 15,000-meter drill program at its Greater Cangrejos gold-copper project. It will consist of seven holes.
4. NioCorp Developments (TSXV:NB); current price: $0.73; year-to-date gain: 420 percent; 52-week high: $0.81.
NioCorp's claim to fame is that it's developing the Nebraska-based Elk Creek project, which it says is the highest-grade large-tonnage, undeveloped niobium project in North America.
The company's share price took a big leap upward towards the end of April and into May, when it completed a review of work previously completed at Elk Creek and said that development plans for the project had been finalized. It then started drilling at the project at the end of May, and periodically released high-grade drill results until December, when it put out the final results from Phase II.
As 2014 drew to a close, NioCorp signed an offtake agreement under which ThyssenKrupp Metallurgical Products will buy about 50 percent of planned ferroniobium production from Elk Creek for an initial 10-year period.
5. Samco Gold (TSXV:SGA); current price: $0.58; year-to-date gain: 344.44 percent; 52-week high: $1.10.
Argentina-focused Samco's main property is El Dorado-Monserrat, an epithermal gold project in the country's Santa Cruz province. It plans to become a gold producer via the exploration and development of that project.
The company definitely kept busy in 2014, but its work was overshadowed by a looming court ruling regarding an alleged breach of contract dispute involving a Yamana Gold (TSX:YRI,NYSE:AUY) subsidiary. Samco provided updates throughout the year, but the dispute didn't actually reach a conclusion until January 2, 2015, when Samco was awarded damages of US$244 million by an arbitrator.
6. Pure Gold Mining (TSXV:PGM); current price: $0.305; year-to-date gain: 340 percent; 52-week high: $0.58.
Though Pure Gold's share price declined a little in the second half of the year, overall the company, whose focus is on its Madsen gold project in Northwestern Ontario, put on a strong performance in 2014.
Highlights include the launch of exploration and drill programs at Madsen, and later the intersection of high-grade gold at the project, including 14.6 grams per tonne (g/t) gold over 1.8 meters, as well as 17.2 g/t gold over 3.5 meters. The company also changed its name in 2014, switching from Laurentian Goldfields to Pure Gold.
7. Newport Exploration (TSXV:NWX); current price: $0.365; year-to-date gain: 300 percent; 52-week high: $0.70.
Newport is unique among the companies on this list in that it's a former oil and gas exploration company that now has royalty interests in producing oil and gas permits in Australia; it also has a mining project in British Columbia.
The company's share price started to really tick upwards in the second half of April, and from that point on was fairly steady for the remainder of the year. Most recently, the company released an update on PEL 91, located in Australia's Cooper Basin, over which it has a 2.5-percent gross overriding royalty.
8. Golden Valley Mines (TSXV:GZZ); current price: $0.125; year-to-date gain: 257.14 percent; 52-week high: $0.22.
Golden Valley typically tests grassroots targets that it owns, then finds partners to fund exploration further. At the moment, it and its subsidiaries hold interests in Saskatchewan, Ontario and Quebec.
Last year the company didn't put out much news, but it did release a corporate update in December.
9. Cortez Gold (TSXV:CUT); current price: $0.72; year-to-date gain: 246.34 percent; 52-week high: $1.
As a Mexico-based dynamic toll processor, Cortez is, like Newport, unique among the companies on this list. At the moment its focus is on the Altiplano toll processing facility, which will ultimately offer advanced toll processing to small- and medium-sized producers in the area.
2014 was fairly steady for the company until November, when its share price really picked up. Interestingly, Cortez didn't actually release any news until December 15, when it completed construction of Altiplano. Dry runs are currently taking place there, and the company expects to open its doors in mid-January.
10. Terra Nova Energy (TSXV:TGC); current price: $0.185; year-to-date gain: 233.33 percent; 52-week high: $0.245.
Rounding out the list is Terra Nova, which is pursuing light sewed crude in two onshore blocks in Australia's Cooper Basin. Its share price rose steadily throughout the year as the company put out regular releases.
Terra closed the year by starting the process to acquire the permits and heritage clearance necessary to undertake drilling at PEL 444, which is situated on the western flank of the Cooper/Eromanga basins.
Honorable mentions
The above gains are definitely noteworthy, but many other TSXV-listed companies also performed well last year. In brief, here are 10 more that saw fairly big gains in 2014: Calibre Mining (TSXV:CXB) (233.33 percent), Peruvian Precious Metals (TSXV:PPX) (212.5 percent), Amarc Resources (TSXV:AHR) (171.43 percent), Ascot Resources (TSXV:AOT,ASX:AZQ) (168.18 percent), Constantine Metal Resources (TSXV:CEM) (161.54 percent), Galane Gold (TSXV:GG) (150 percent), GeoMegA Resources (TSXV:GMA) (135 percent), Grenville Strategic Royalty (TSXV:TVN.H) (100 percent), Oceanus Resources (TSXV:OCN) (75 percent) and Terraco Gold (TSXV:TEN) (63.16 percent).
Wondering how we got these numbers? Resource Investing News used The Globe and Mail's stocks data tool to find the top performers year-to-date from the mining and precious metals sectors. Only companies with a market cap of over $10 million were included. 
Securities Disclosure: I, Charlotte McLeod, hold no direct investment interest in any company mentioned in this article. 
Related reading: 
Top 10 Junior Mining Stocks of 2013