Public perceptions expert and former print journalist Robert Simpson is trying his hand at investing in the junior mining space. Here he outlines what he learned at PDAC 2015 and reveals his first investment.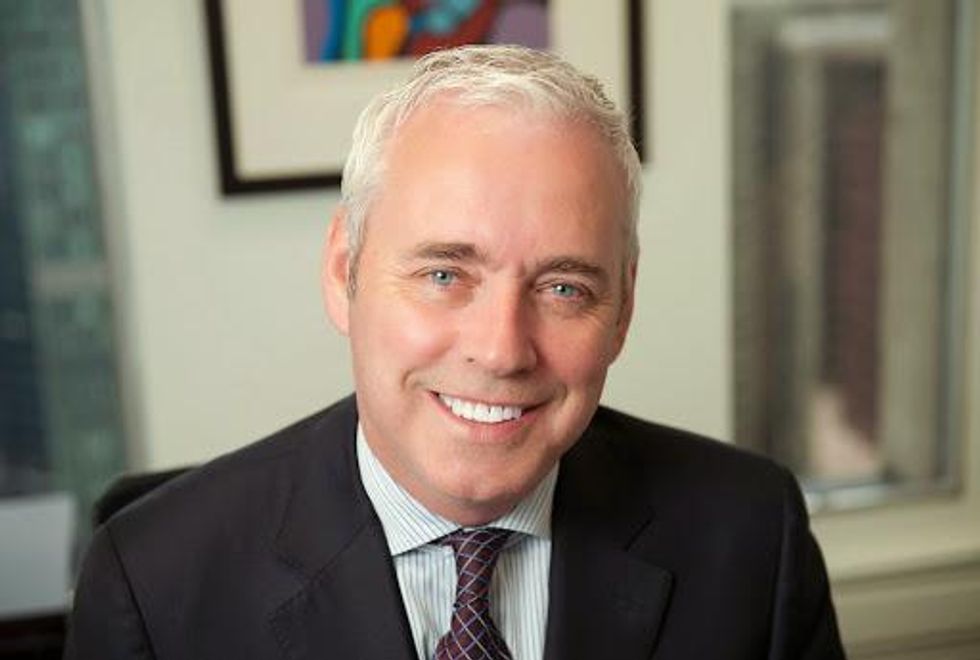 As promised in my last column, here's what I learned by attending PDAC in early March.
Junior miners are optimists. Commodities analysts are pessimists. "Newsletter writer" is code for stock promoter. The best time to invest is now, and zombies do exist.
Despite what many suggest is the worst liquidity crisis in the junior mining industry's history, over 800 companies shelled out to attend the Investors Exchange.
I spent several hours speaking with enthusiastic investor relations people selling dreams, but it soon became apparent that discovering a good investment opportunity at the Investors Exchange was like finding a needle in a haystack.
It's a process of elimination. By asking a few simple questions I was able to strike 80 percent of the companies off my list. What I was looking for were companies with seasoned management with a successful track record, quality assets, a healthy treasury and projects located in good, safe jurisdictions.
One company stood out:
Amarc Resources (TSXV:AHR) is an early stage exploration company investigating the potential for a new, large porphyry copper deposit in British Columbia. The management sets this company apart. The Hunter Dickinson Group, led by Bob Dickinson, has discovered and developed eight mines over its 25-year history. The president of Amarc Resources, Diane Nicolson, is a PhD geologist. She is smart, tenacious and driven. The leaders of the geological and technical services team have their own long lists of accomplishments.
Early stage exploration supports the potential for the discovery of a new porphyry copper deposit at the IKE project. Most tellingly, the executive chairman of the company has invested $1 million of his own money into the company. The IKE deposit could be the tip of the iceberg. There appears to be potential for the discovery of a new porphyry district in British Columbia, and since the discovery holes Amarc has staked a larger land position in the region.
At the end of 2014, Amarc had $2.3 million in assets. That is not much, but the company has proven to be able to do a lot with a little. Last year's 5,400-meter drill program and analysis cost $674,585. This year Amarc should be able to conduct a similar program, and that would go a long way in defining the geology and size of the anomaly.
Best of all, the company is undervalued. The stock price in early March was at $0.10; today it is trading at 0.15 cents. I purchased 20,000 shares at $0.12 ($2,400) and will be looking for dips in the price to buy more. To mitigate my risks, I also set a sell order for 5,000 shares when the stock reaches $0.20.
Zombies exist
A recurring theme at PDAC was the notion of zombie junior mining companies. According to industry pundits, of the 1,400 junior mining companies on the TSX Venture Exchange, 1,000 are trading at less than $0.20 per share; that includes 554 companies with less than $200,000 in the bank. These companies have negative working capital with cumulative outstanding payables of over $3 billion. From an investor point of view, zombies should be avoided, but those companies with money in the bank and advanced projects may deserve a second look.
And finally some thoughts about newsletter writers
Newsletter writers gain influence by providing investment tips. The more subscribers a newsletter writer gains, the more companies want to be recommended by the writer. To lure in newsletter writers, companies invite them to participate in early stage financings, often obtaining low-priced stock and warrants. Companies include warrants as part of a financing to entice investors into buying the security. Once invested, newsletter writers promote their holdings, resulting in price gains and liquidity through retail investment.
So far, my research has not uncovered any newsletter writers who are fully transparent about their holdings, including how much stock they hold, at what price or when they buy or sell.
Without full disclosure I remain skeptical of their recommendations.
So it shouldn't have come as a surprise when I looked around the newsletter presentation room and found it filled with the same people you'd find at the Flamingo casino in Las Vegas — mostly retired white men reverently waiting with pens in hand for mention of company names.
My next column will look at the metals analysts, what I learned about metals supply-demand predictions for the next year and how this information will influence my investment strategy.
Financial recap March 31, 2015
Starting cash balance March 1, 2015: $36,000
Cash balance at start of this week: $33,337
Purchase of 20,000 Amarac Resources shares at 0.12 cents: -$2,400
Amarc Resources share value March 31, 2015: $3,000
Account balance: $33,937
Robert spent several years as a business journalist for some of Canada's most respected media outlets. After a long career as a print journalist and a long-standing interest in how the media affects public policy, Robert became a leading authority on public perceptions. He has created and managed some of the most influential public relations, public affairs and communication campaigns seen throughout North America. Robert was named one of the Top 100 Most Influential People for 2012 by Cambridge Who's Who for his work and he was also recognized in 2012 by the Canadian Council of Aboriginal Business and awarded the Leadership, Enterprise and Partnership Award for his work in facilitating collaboration between corporate Canada and Aboriginal business. Today, Robert is a high-risk resource investor. 
Related reading: 
The Common Man: Betting Big on Junior Mining Stocks