Precious Metals Weekly Round-Up: Gold Edges Up After Trump Comment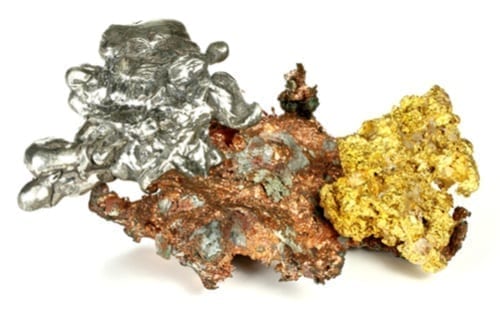 Precious metals ticked up at the end of the week thanks to a weakened US dollar. Our top stories include Q2 results and financing deals.
Both gold and silver ticked up on Friday (July 20) after the greenback fell on the heels of US President Donald Trump expressing concern over the US dollar's strength, and about interest rate increases made by the US Federal Reserve.  
As of 9:36 a.m. EST, gold was trading at US$1,229.40 per ounce, down 1.4 percent for the week despite its Friday climb. As for the white metal, it was trading at US$15.39 per ounce as of 10:42 a.m. EST, down around 2.8 percent for the week.
While the precious metals were up on Friday, prices remain in a downward pattern that experts do not see changing anytime soon.
"Driving the declines were a strengthening dollar and disillusionment among investors with bullion," said Macquarie analyst Matthew Turner. "To see a turnaround [in prices] you need something to ignite that turnaround," he added. Turner expects to a "sharp weakening" of the US dollar later this year.
Both platinum and palladium were up on Friday but down for the week, trading at US$822 per ounce and US$878 per ounce, respectively, as of 9:56 a.m. EST.
Top precious metals news stories
Our top precious metals stories this week featured First Majestic Silver's (TSX:FR,NYSE:AG) record-setting Q2 production results, Sibanye-Stillwater (NYSE:SBGL) securing a US$500-million streaming agreement with a subsidiary of Wheaton Precious Metals (TSX:WPM,NYSE:WPM) and Newmont Mining (NYSE:NEM) completing a US$69-million expansion at its Exodus operation.
First Majestic Silver set a record in Q2, with total production from its seven operating silver mines reaching 5.1 million silver equivalent ounces, the company announced on Monday (July 16). Total production for the period consisted of 2.8 million ounces of silver, 25,449 ounces of gold, 3.9 million pounds of lead and 1.4 million pounds of zinc.
The company has increased its 2018 annual silver production guidance from 10.6 to 11.8 million ounces to 12 to 13.2 million ounces, primarily due to the addition of the Mexico-based San Dimas silver-gold mine, which it acquired this past May.
"During the quarter, the integration of the newly acquired San Dimas mine into our Mexican portfolio was our primary focus," said Keith Neumeyer, president and CEO of First Majestic.

Sibanye-Stillwater announced that it will receive a US$500-million upfront cash payment through a streaming agreement with a subsidiary of Wheaton Precious Metals.
In a Monday press release, Sibanye said it will deliver a percentage of gold and palladium produced from its platinum-group metals operations in the US in exchange for the funds. The precious metals will mainly be extracted from Sibanye's Stillwater and East Boulder operations.
"The streaming transaction is further delivery on our strategic commitments and validates the value we identified in the Stillwater assets," said Neal Froneman, Sibanye's CEO.
Newmont Mining (NYSE:NEM) completed a US$69-million expansion at its Exodus operation, extending the mine life of its Carlin mining operation in Nevada by 10 years, the company said on Tuesday (July 17).
The expansion, which is the company's second in the last month, was completed both ahead of schedule and within budget, and will add between 50,000 and 75,000 ounces a year of gold production. It will also lower Carlin's all-in sustaining costs by about US$25 per ounce in its first five years of operation.
"Northwest Exodus leverages fit-for-purpose technologies, existing infrastructure and higher-grade ore to lower costs, extend mine life and deliver an internal rate of return of more than 40 percent," said Tom Palmer, executive vice president and COO at Newmont. 
Other precious metals news
Also making news this week was Avino Silver & Gold Mines (TSX:ASM,NYSEAMERICAN:ASM), which released its Q2 production results.
Avino revealed that its silver equivalent production for the period increased by 6 percent compared to Q2 2017 due to extra production from the commissioning of Mill Circuit 4. Copper production in Q2 increased by 31 percent compared to Q2 2017, and silver and gold production decreased by 16 percent and 11 percent, respectively. The company noted that the decline in silver and gold production was due to lower silver and gold feed grades from the Avino and San Gonzalo mines.
Finally, Kerr Mines (TSX:KER), signed a letter of intent with Pandion Mine Finance for US$27.6 million to fund the development and production of gold at the Copperstone mine by Q4 2019.
The financing is subject to the execution of a prepaid forward gold agreement with an anticipated initial tranche of US$19.6 million. It is set to take place in August 2018, and a second tranche of US$8 million will happen in July 2019.
As mentioned, the proceeds will be used to bring the Copperstone mine into production by Q4 2019. Additionally, the company will begin a 2018 drilling program that will convert a significant proportion of measured, indicated and inferred resources into proven and probable resources.

"With this funding arrangement now in place, we are highly focused on continuing to create shareholder value and are now able to turn our attention to achieving our next targets — production in 2019, expansion of resources and mine life," said Claudio Ciavarella, CEO at Kerr.

Don't forget to follow us @INN_Resource for real-time news updates!
Securities Disclosure: I, Nicole Rashotte, hold no direct investment interest in any company mentioned in this article.