Ten Junior Gold Companies for 2012
Junior mining and exploration companies can offer investors increased exposure to gold price appreciation. Share prices for junior miners can be leveraged to gold price increases, an initial discovery, or the significant achievement of commercial production.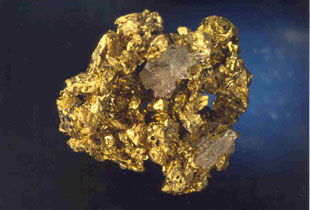 Investors seeking increased exposure to gold price appreciation will often purchase shares in junior mining and exploration companies. These are generally companies that are either at initial phase of the commercial gold production process or at an exploratory or resource development stage.
Junior gold companies start out with a lower market capitalization than major gold producers, and are often discounted by the market due to additional risk premiums. The share price can be leveraged to gold price increases, an initial discovery, or the significant achievement of commercial production.
Chief Executive Officer of Octavian Advisors, Richard Hurowitz recently discussed the attractive opportunity for gold investors "The stocks need to catch up with the gold price. Something similar happened about a decade ago when the oil price first started to have a bull run where it took the stock market some time to catch up. If the market itself doesn't catch up, one thing we will see is a lot more M and A." The hedge fund manager leads a portfolio of distinct themes including a bullish position in NovaGold Resources Inc (TSX:NG). The objective for NovaGold is to advance two properties, Donlin Gold and Galore Creek in order to become a relatively low cost gold producer. Earlier this month the company issued a press release on the completion of a positive feasibility study on the Donlin Gold project. The southwest Alaska project could average, "1.5 million ounces of gold per year in its first five years of operation at an average cash cost of $409 per ounce, which is expected to accelerate project payback, and an average of 1.1 million ounces of gold per year at average cash cost of $585 per ounce over its projected 27-year mine life."
The core property for Atac Resources Ltd (TSXV:ATC) is the Rackla Gold project area, which is located in the Mayo Mining District of central Yukon. The project consists of over 8,000 mineral claims covering an area of 1,660 square kilometers. The Rackla Gold project area includes Rau Trend and the Nadaleen Trend. The company continues to expand on its resource base having completed a total of 32,500 meters in 118 holes this year. Regional stream and soil sampling programs identified numerous targets for follow-up in 2012, covering over 1,250 square kilometers.
Continental Gold Ltd (TSX:CNL) has nine gold projects in Colombia. The company's flagship project is located approximately 2 kilometers south of the town of Buriticá in a district that was an important gold producing area during the Spanish colonial period when it hosted several small artisanal mining operations exploiting narrow high grade veins, alluvial and colluvial deposits. Continental Gold is planning a 60,000 meter drill program for next year.
Chesapeake Gold Corp's (TSXV:CKG) primary asset is the Metates gold and silver project in Durango State, Mexico. In March, Chesapeake began a 26,000 meter drill program at Metates. The April 2011 updated preliminary economic assessment reported that the Metates project would produce an average of 759,000 ounces gold and 20.0 million ounces silver annually over a 19 year mine life. Earlier this month the company issued a press release indicating significant progress towards completion of the pre-feasibility study for the project.
Guyana Goldfields Inc (TSX:GUY) is involved in developing its Aurora Project, the Aranka Properties and Arakaka Properties. In November the company announced that it has received the mining license for the Aurora Gold Project, the first large-scale mining license to be issued in the gold sector in Guyana since 1991.
International Tower Hill Mines Ltd (NYSE:THM) is scheduled to complete a prefeasibility study in the first half of 2012 to move its Alaskan Livengood project into the development phase. Drill programs are also underway to explore for new gold deposits in the 145 square kilometer Livengood district.
Rainy River Resources Ltd 's (TSX:RR) principal focus is located in the southwest corner of northern Ontario. In November the company received a positive preliminary economic assessment estimating annual production of 329,000 gold ounces and 497,000 silver ounces for over thirteen years. The company expects total production of 4.3 million ounces of gold and 6.5 million ounces of silver. Average cash costs are estimated at $417 per ounce of gold in first four years of operation and over the lifetime average cash costs of $553 per ounce of gold.
Rubicon Minerals Corp's (TSX:RMX) Phoenix Gold property is located in the Red Lake gold district of northern Ontario. In November the company issued a press release that it had approval to continue its development and further construction of mining facilities for the Phoenix Gold Project.
Sabina Gold & Silver Corp (TSX:SBB) maintains a portfolio of several different properties in Nunavut at different stages of development. Last month the company announced an increase in the resource estimate for its Back River Gold Project. Sabina expects to finish 2011 with approximately $150 million on its balance sheet with no debt.
Seabridge Gold Inc (TSX:SEA) holds six properties with gold resources with primary assets being its KSM project and its Courageous Lake project. The KSM project consists of two contiguous claim blocks approximately 20 kilometers southeast of the Eskay Creek Mine in British Columbia. Its proven and probable reserves total 38.5 million ounces of gold and 10 billion pounds of copper. The Courageous Lake project is located in the Northwest Territories.
Securities Disclosure: I, Dave Brown, hold no direct investment interest in any company mentioned in this article.