Precious Metal Funds: RBC Global Precious Metals Fund
Gold's role as the ultimate store of value remains evident and, "industry consolidation remains a strong theme in both the resource and gold sector. When this happens, supply actually contracts as the acquiring company prioritizes the best projects in the new combined company."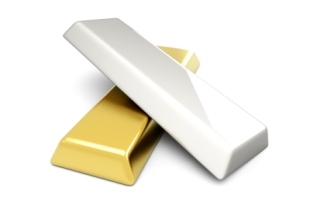 By Dave Brown – Exclusive to Gold Investing News
Last December the RBC Global Precious Metals Fund was awarded a bronze distinction in the Precious Metals Equity Fund category at the 16th annual Canadian Investment Awards. With panels of industry experts reviewing performance, focusing on the three-year performance history, the quantitative performance of a fund on an absolute basis, as well as various measures of risk and diversification benefits, the award recognizes a considerable achievement. It is not the first accolade for the fund, nor the portfolio management team that has also generated significant publicity and peer recognition within the investment arena over the years. Brendan Wood International, a research company within the financial services sector has been conducting annual "TopGun" lists of portfolio managers for 40 years, and last year both managers of the RBC Global Precious Metals Fund were identified within these rankings.
Fund performance and investment considerations
The fund boasts relatively high scores across the one year, three year, five year and ten year categories, finishing within the top quartile of all funds within the category. Last year's notable return of 71 percent might be as impressive as the average 34 percent compounded annual return, which the fund has delivered over the previous decade, as of January 31, 2011. Perhaps equally impressive is the ability to perform well within multiple capital market contexts, and facing a broad range of increasingly challenging circumstances. The fund appears to deliver relatively well under these conditions as it finished in the first quartile of precious metal funds in 2008; however, investors will note that in this case a top quartile finish meant a decline of 26 percent over the course of one year.
With a Management Expense Ratio (MER) of 2.09 percent of net assets, the fund has demonstrated strong performance at a relatively attractive price. As a category benchmark the median MER for the precious metal category is 2.32 percent.
The fund currently consists of 129 holdings of which 83 percent are Canadian, 7 percent are Australian, 4 percent are American, 2 percent are respectively Nicaraguan and Guyanese. It is a $1.43 billion portfolio from which the top 10 holdings represent 33 percent of the total assets for the fund.
A team approach
The portfolio management team consists of Chris Beer, vice-president and senior portfolio manager and co-manager Brahm Spilfogel, vice-president and senior portfolio manager. Mr. Beer graduated with a bachelor of science in geology in 1987 from Memorial University in Newfoundland. After working for a few years as a professional geologist, he eventually obtained an MBA from the University of Toronto in 1993 before embarking on his investment career. Mr. Spilfogel earned a bachelor's degree in commerce, with a concentration in finance, from McGill University, and holds the Chartered Financial Analyst designation. He has worked in the financial-services industry since 1991 and for RBC since 1993, working first within the Private Client group and then within the Global Asset Management team.
Outlook and recent activity
The team considers ultra low interest rates to continue to be a large driver of gold price, as gold does not generate a yield or income. Within the most recent published commentary, "there is a very high correlation between rising gold prices and declining real interest rates and a risk that rising rates globally next year could weaken gold price. However, that increase in interest rates appears modest and does not include any possibility of rising rates of inflation which would still keep the real rate of interest negative."
Within the last quarter the fund either initiated major positions in or added to existing holdings for Trelawney Mining and Exploration Inc. (TSXV: TRR), Osisko Mining Corp. (TSE:OSK), and North American Palladium (TSX:PDL). On the other side of the balance sheet, during the last quarter the fund either exited major positions in or reduced the portfolio weighting of Avoca Resources (ASX:AVO), Guyana Goldfields (TSX:GUY) and Kinross (TSE:K) (NYSE:KGC).
Gold's role as the ultimate store of value remains evident and, "industry consolidation remains a strong theme in both the resource and gold sector. When this happens, supply actually contracts as the acquiring company prioritizes the best projects in the new combined company. We continue to anticipate many challenges to gold companies increasing their production over the next few years. For example, from start to finish gold companies are taking on average over seven years to begin production on new mines and this increased time to production should result in higher gold prices."