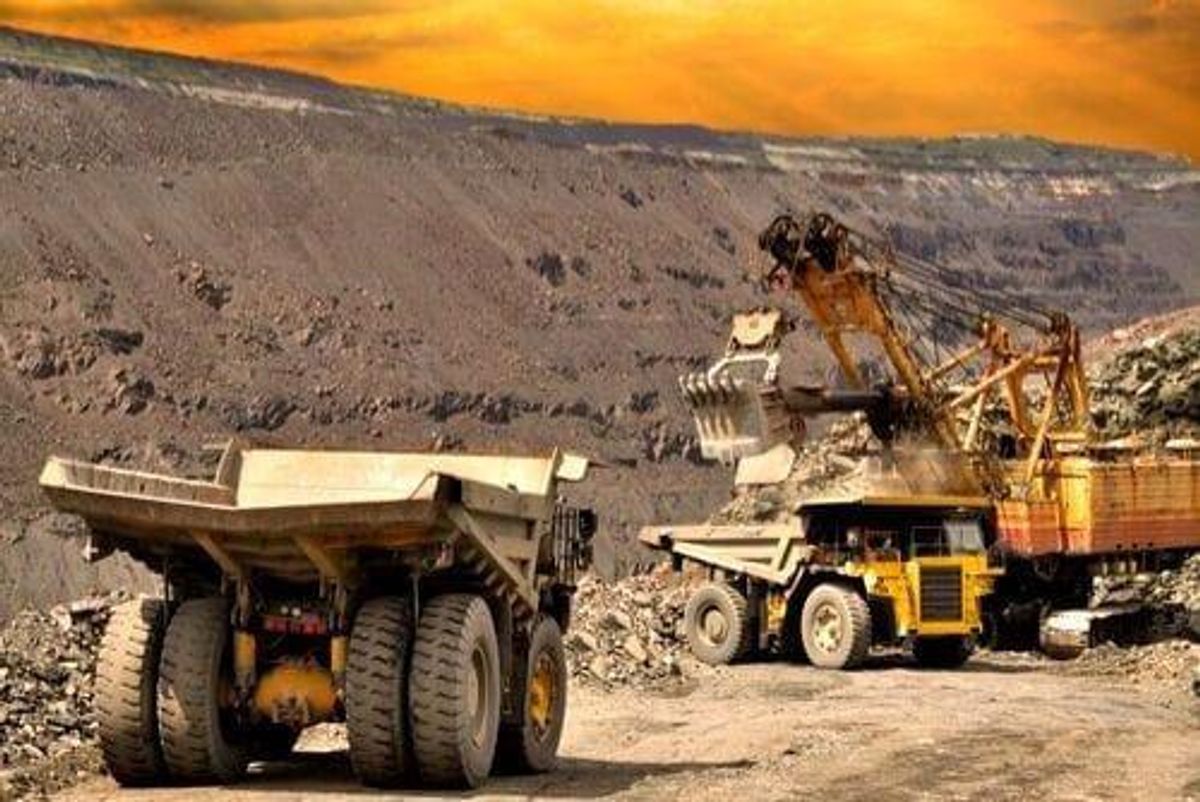 The world's largest gold mines come in all shapes and sizes. Here's a look at the true behemoths and which companies own them.
Gold mines around the world come in all shapes and sizes, but many investors wonder where the true behemoths are and which companies own them.
Below is an overview of the 10 largest gold mines in the world, based on 2018 production figures from the GFMS team at Thomson Reuters and on production stats released by each gold producer.
The mines on the list are located in various countries, from Russia to Uzbekistan to the Dominican Republic. However, many of the world's largest gold mines are owned at least in part by major miner Barrick Gold (TSX:ABX,NYSE:GOLD), which was thelargest gold-producing company in the world last year. Without further ado, here are the 10 largest gold mines in the world by production.
1. Grasberg
Production: 75.1 tonnes
The Grasberg mining district is located in Indonesia and is the largest gold mine and second largest copper mine in the world. The majority of the asset is owned by Freeport-McMoRan (NYSE:FCX), which also operates in both North and South America. Grasberg consists of the Grasberg open pit, the DOZ underground mine, DMLZ underground mine and the Big Gossan underground mine. 
Towards the end of July, Freeport announced that during the first half of 2019, the Grasberg asset produced 316,000 ounces of gold and 270 million pounds of copper.
2. Barrick Nevada
Production: 65.3 tonnes
In 2018, Barrick Nevada was comprised of two Nevada-based mines owned by Barrick Gold: Cortez and Goldstrike. GFMS lists them together because Barrick Gold considers them an integrated operation. Combined, these two mines generated 65.3 tonnes of gold in 2018.
At the beginning of July 2019, Barrick Nevada became Nevada Gold mines following a joint venture with Newmont Goldcorp (TSX:NGT,NYSE:NEM), which, according to the gold companies' collaborative press release, resulted in the creation of the world's greatest gold complex. Nevada Gold mines is 61.5 percent owned and operated by Barrick, and 38.5 percent owned by Newmont Goldcorp. 
3. Muruntau
Production: 62.5 tonnes
Muruntau is owned by the government of Uzbekistan, and officially takes its place as one of the biggest gold mines, coming in third in the world by production. According to GFMS, Muruntau produced 62.5 tonnes of gold last year; however, the information comes with an important caveat — details about the mine have been a longtime state secret.
4. Newmont Nevada
Production: 52.8 tonnes
As suggested by its name, Newmont Goldcorp is the parent company and at of the end of 2018, Newmont Nevada consisted of a total of 11 mines and 13 processing facilities, stretched over 2.6 million acres in the state and accounted for approximately 30 percent of the company's total global output. 
As previously mentioned, Newmont Goldcorp and Barrick Gold merged their Nevada assets on July 1. The Nevada Gold mines venture comprises 10 underground and 12 open pit mines, two autoclave facilities, two roasting facilities, four oxide mills, a flotation plant and five heap leach facilities. Nevada production is expected to be 1.5 million ounces in 2019. 
5. Alluvial (Misc.)
Production: 38.3 tonnes
Alluvial deposits are the stream bed deposits for minerals. These deposits are formed when minerals are mined from their source, and then transported by water to a new locale. When the sediments are deposited, they settle according to their weight, with heavier, more valuable precious metals like gold and platinum often being deposited at the same time.
Despite coming in at fifth place on GFMS' top 10 list, the alluvial operations involve risks, as they are not very productive, lack safety and tend to have a high environmental impact. They are also often done illegally and outside of regulatory framework.
Currently, Brazil Minerals (OTC Pink:BMIX) operates the largest alluvial processing plant for gold and diamonds in Latin America.
6. Olimpiada
Production: 33.1 tonnes
Located in Russia, Olimpiada is an open-pit operation owned by UK-based Polyus Gold (MCX:PLZL). Olimpiada, which began production in 1996, is the company's biggest gold operation. It holds proven and probable reserves of 26 million ounces of gold. In 2018, the mine produced 1,322 ounces of the yellow metal.
The asset currently accounts for over 50 percent of Polyus' total gold output. The ore mined at the site is processed at three plants with a combined capacity of 13 million tonnes of ore annually.
7. Lihir
Production: 30.3 tonnes
Lihir is a gold mine located on Lihir Island in Papua New Guinea that was acquired by Newcrest Mining (ASX:NCM,OTC Pink:NCMGF) back in 2010 as the result of a merger with exploration company LGL. 
As of the end of June last year, Lihir had produced 955,156 ounces of gold. Since production commenced in 1997, the site has produced more than 10 million ounces of the precious metal. 
8. Pueblo Viejo
Production: 30.1 tonnes
Pueblo Viejo is one of the newer large gold mines in the world, and is a 60/40 joint venture between Barrick and Newmont Goldcorp. Newmont acquired its 40 percent stake in the asset following a merger with Goldcorp at the beginning of 2019. 
The mine is located in the Dominican Republic — a prolific area in the mining industry — and in 2018 it produced 581,000 ounces of gold. The miners have forecast that Pueblo Viejo will have a gold output of 550,000 to 600,000 ounces in 2019. 
9. Kibali
Production: 25.1 tonnes
The Kibali gold mine is a joint venture between Barrick, AngloGold Ashanti (ASX:AGG,NYSE:AU,OTC Pink:AULGF) and the Democratic Republic of Congo's (DRC) state miner Sokimo.
Barrick owns 45 percent of the asset and also acts as the operator; AngloGold owns 45 percent and Sokimo holds 10 percent.  
The mine is located in the Dominican Republic, and in 2018 it produced 363,263 ounces of gold. The miners have forecast that Kibali will have a gold output of 330,000 to 350,000 ounces in 2019. 
10. Cadia Hill
Production: 23.4 tonnes
Cadia Hill is an open pit mine within the Cadia Valley asset, which is one of Australia's largest gold mining operations and is 100 percent owned by Newcrest. Although the mine is currently on care and maintenance, it managed to produce 23.4 tonnes of the yellow metal in 2018.
Following the second quarter of this year, Newcrest announced that a modification application will be submitted in order to obtain approval to use the remaining third of the Cadia Hill open pit for tailings storage. If approved, Cadia Hill would be combined with the southern tailings storage facility to provide the Cadia Valley with tailings storage capacity for close to 10 years at current processing rates.
---
INNdepth
Want more details? Check out these articles for more INNdepth coverage.
Want and overview of investing in gold stocks? Check An Overview of Gold Stocks and Price.
---
Don't forget to follow us@INN_Resource for real-time news updates!
Securities Disclosure: I, Nicole Rashotte, hold no direct investment interest in any company mentioned in this article.
Investing News Network websites or approved third-party tools use cookies. Please refer to the  cookie policy for collected data, privacy and GDPR compliance. By continuing to browse the site, you agree to our use of cookies.