The relatively high price of gold is supporting a renewed focus on gold exploration in emerging hotspots.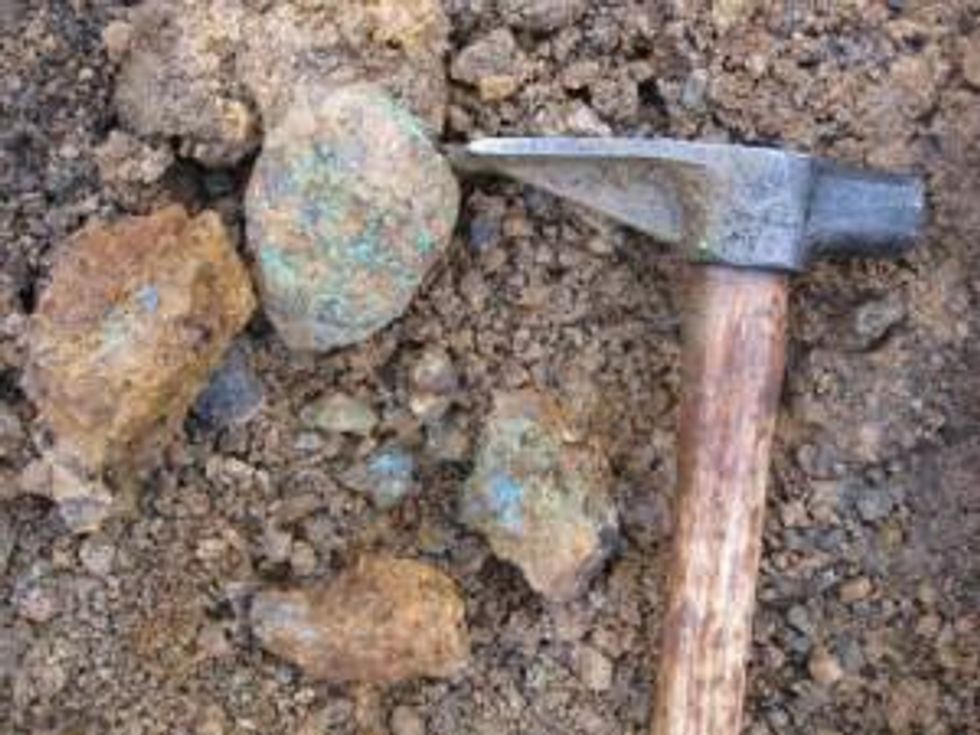 This article was originally published on Gold Investing News on July 14, 2011.

Gold is trading within the range of $1,500 per troy ounce and many industry observers, traders and analysts indicate that the price could go much higher with many suggesting $2,000 is not beyond expectations.
With continued global economic troubles and international production forecasts of only 30 percent growth over the next five years, Merrill Lynch says that a gold price of $1500 to $2000 looks sustainable due to investment demand. This relatively higher price of gold, which has been the trend for the last decade, supports a growing case for increased activity and renewed focus in concentrated areas emerging as exploration hotspots.
According to a recent report from the Canadian company Metals Economics Group (MEG) on company exploration budgets, 2010 represented, "the first time since 1999 that gold accounted for more than half of total planned spending and the highest dollar total." The report goes on to indicate that ten countries accounted for two-thirds of the 2010 gold exploration budget total, including: Canada, Australia, United States, Mexico, Russia, China, Peru, Colombia, Brazil, and Chile.
Yukon
The White Gold District lies within the Tintina Gold Belt, a 200 kilometer wide and 2,000 kilometer long arc extending from northern British Columbia to Fairbanks, Alaska. In an interview this year with The Gold Report, Mike Bradley, Head of Mineral Services with the Yukon Geological Survey, estimated that last year was "definitely a record-setting year" with more than $150 million spent in exploration efforts.
A geological model for the white gold occurrences has not yet clearly been identified because the geology of the latest discovery appears distinct from other discoveries in the Tintina gold belt. Potential investors might be interested as this could suggest regions which have experienced minor exploration activity may become hosts for extensive efforts that have a very real potential for success.
Some companies that have been active in the area include:
Western Australia
Hosting approximately 45 percent of Australia's impressive inferred gold resources estimated at 4,431 tonnes, Western Australia has seen significant exploration and development activity. Gold production has been ranked as the fifth highest in value on the list of resources exported by Western Australia, behind iron ore, crude oil, aluminum and liquefied natural gas (LNG). Much of Western Australia's gold resources are deposited within greenstone belts located in the Yilgarn Craton.
Relatively large gold deposits have been discovered in greenstone belts at Boddington, Kalgoorlie, Kambalda, Laverton, Mount Magnet, and Wiluna. These form linear areas of felsic, mafic, and ultramafic volcanics, intercalated with sedimentary sequences, and have been metamorphosed and deformed over multiple sequences. In this exploration hotspot, the mode of occurrence of gold mineralization tends to be small to medium-sized structurally controlled shears, lodes, and quartz veins.
An interesting feature underlying many of the region's gold deposits are granite-cored domes at a range of scales providing an architecture that concentrated liquid metals into the upper crust deposition. A geological debate continues on whether these oxidized magma fluids were mixed at the location of deposition.
A few companies that have active exploratory projects in this region include:
Nevada
Although the tourism industry and Las Vegas gaming amenities continue to maintain roles as Nevada's largest employer, gold exploration and mining have yielded commercial success with the region ranked as the fourth largest producer of gold in the world. The area which is of most interest for exploring is known as the Great Basin.
The Great Basin is one of the world's great metallogenic provinces and is responsible for approximately 11 percent of the annual total world production of gold, estimated at 74 percent of total in the United States. Sediment build-up over thousands of years between undersea ranges created relatively flat lacustrine plains in underwater portions of the prehistoric area that would be named the Great Basin after they drained. Included within this region are some of the largest deposits of gold in the world with a resource potential that exceeds 3,200 tonnes of gold.
A number of exploration companies that have initiated developments in this region include: