Gold Bugs Take Heart: Trump Calls for Financial Ruin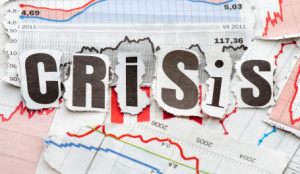 Last month, Gold Investing News (GIN) looked at the state of the US economy with Lear Capital CEO Scott Carter. Carter's outlook for the US economy is not good, but he concluded that its struggles will be to gold's benefit.
Echoing that conversation, billionaire Donald Trump recently told Fox News' Greta Van Susteren that the US is well on the way to financial ruin.
According to Money News, Trump believes the US is no longer a rich country. He said, "[w]hen you're not rich, you have to go out and borrow money. We're borrowing from the Chinese and others. We're up to $16 trillion in debt."
On that note, Trump pointed out that "the downgrade of U.S. debt is inevitable" and said he does not believe that the official employment rate is accurate. Instead of taking the current rate of 8.2 percent at face value, the billionaire sees the real figure as being closer to 15 or 16 percent.
Like Carter, Trump also brought up the idea that the US is in a recession. As Carter explained to GIN, "if the second-quarter GDP number is negative, let's face it, we're in a recession."
For years now, the Federal Reserve has been charged with getting the US economy back on track. However, as Money News states, perhaps the blame lies on the shoulders of the people whose job it was to avoid this economic crisis in the first place.
Impact for gold?
Nobody wants to face the fact the the US economy is not doing as well as the general public has been told. Nor is is the public willing to admit out loud that a recession is nigh. But deep down, the numbers can only lie so much.
But while the US dollar flounders, there will always be one constant in the currency market: gold. So while a weak economy sadly does not benefit the masses, gold bugs will be laughing all the way to … wherever they stash their gold.
Gold closed today at $1,326.80 after reaching a high of $1,330.30 midway through the day.
Securities Disclosure: I, Vivien Diniz, hold no direct investment interest in any company mentioned in this article. 
Related reading: