Uranium Stocks To Watch in 2014: Raymond James Top Picks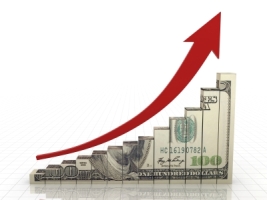 Uranium has been 2013's hot ticket. And it looks like 2014 is shaping up to be even better.
In light of all the activity in the market, Uranium Investing News spoke with Raymond James' David Sadowski to see which stocks we should keep an eye on in 2014.
Cameco (TSX:CCO, NYSE:CCJ): 
With jet-boring now underway at Cigar Lake, Cameco looks like it  is on track to bring the project into production in 2014.
"Cameco has long been a favorite of ours." Sadowski told UIN, " It has an unrivaled asset base of a low cost, high grade operations in low risk jurisdictions, a robust contract book, diversified business model, and they also pay a dividend. So the company has always been the blue chip go to of the industry."
For the coming year, Sadowski believes that Cameco "has got the potential to break out beyond its $23 dollars share price resistance level, as Japan resumes operations at its reactors, which we think will de-risk the space and put upward pressure on uranium prices."
Ur-Energy (TSX:URE)
Ur-Energy is the world's newest uranium producer, with its flagship low cost Lost Creek ISR operation in Wyoming. On December 23, the company announced the completion of its first sale of yellowcake. Ur-Energy sold a total of 90,000 pounds of U3O8 at an average price of $62.92 per pound to two U.S. based utilities. Total gross revenue of the sale was $5.7 million.
"Ur-energy is run by a veteran team who designed and built a cutting edge facility that's already running above the expected rate," Sadowski said, adding "on a corporate level production out of Lost Creek is slated to be delivered into some pretty attractively priced contracts, and they have also just secured $34 million dollars in state bonds from the Wyoming government."
"We think that one is going to go higher in 2014. We have a strong buy rating and a $1.80 target" on Ur-Energy, Sadowski said.
Fission Uranium (TSXV:FCU) 
t should be no surprise that among Raymond James' uranium stocks to watch, we find Fission Uranium, quite possibly one of the most talked about uranium discoveries stories of 2013.
"The Patterson Lake South project is the world's last known high grade, open pittable uranium asset. It has immense exploration upside, but at current trading levels it's getting little to no value for additional pounds beyond what we think theyhave already delineated," explained Sadowski.
In 2014, the company is planning a winter drill program, which Sadowski says is "one to watch," along with the subsequent summer program the company is planning to release its resource estimate.
Sadowski does caution that "investors shouldn't be shocked if it comes early '15 rather than late '14, but there's room for a positive surprise there for sure. I think that resource should be significant, especially if exploration momentum continues."
Kivalliq Energy (TSXV:KIV) 
Nunavut-focused Kivalliq Energy started off 2013 with a 60% increase in its resource, expanding its estimate to 43.3 million pounds of uranium within 100 to 200 meters of surface.
Kivalliq, according to Sadowski is one of the world's premier uranium explorers and have done a "great job identifying targets and been very successful drilling those targets and finding uranium." Furthermore, he believes that there is quite possibly over 100 million pounds of uranium on the property.
With the impressive news that Kivalliq put out in early 2013, it is quite possible that the company could have a strong year advancing the project. Currently, Kivalliq has been focusing more on engineering work, and desktop studies as they progress towards a PEA. However, the company is also gearing up for its next drilling program when the markets are a little more favorable.
Uranium Participation Corp
Also on Sadowski's list of stocks to watch is Uranium Participation Corp (TSX:U), the world's only physically backed uranium fund. The fund is managed by Denison Mines
For Sadowski, UPC is "a great one for exposure to a uranium price rebound without the typical exploration, development or mining risks associated with some of the other equities."
Denison Mines (TSX:DML, NYSEMKT:DNN)
Denison Mines is quite possibly one of the most dominant land holding juniors in the Athabasca Basin. Wheeler River is one of the world's highest grade uranium projects with  a global average grade of 16.6 percent U308 – great for a 60 million pound deposit.
Who are you watching? 
At Uranium Investing News we are always interested in companies that are on your radar. Let us know which stocks you think will make big moves in 2014.
Securities Disclosure: I, Vivien Diniz, hold no investment interest in any of the companies mentioned.