Uranium Prices Holding Steady, RBC Capital Markets Cuts Forecasts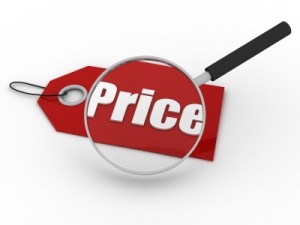 At $28.25 per pound of U3O8, the uranium spot price is not exactly breeding positive sentiment. But keeping in mind the adage of buy low and sell high, uranium could still prove to be a contrarian's dream somewhere down the road. The question is when. 
Over the last few weeks, uranium junior stocks have performed well, especially considering the horrible short-term outlook prevailing throughout the market. Unfortunately, RBC Capital Markets today adjusted its uranium price forecasts, sending stocks tumbling, as per the Financial Post. Analysts Fraser Phillips and Patrick Morton hacked their price forecast for this year from US$45 per pound to $31.50. Beyond that, RBC isn't too positive either. For 2015, the analysts cut their forecast to $40 from $60.
Luckily, today's bad news should only be a temporary setback for uranium companies. That's because despite its more pessimistic tone, RBC believes uranium market fundamentals remain the same. The uranium market will be hit with a supply shortage, and while RBC only sees that coming to pass after 2021, other analysts have forecast it as early as 2018. That means if investors are brave enough to find good deals and wait out the market, they could have a favorable return on investment.
Company news
Despite all that bad news, this week several uranium companies took some positive steps forward.
Uranium development company Denison Mines (TSX:DML) confirmed and improved upon previously released probe data from its high-grade discovery, Gryphon. The latest announcement bolsters down-hole gamma probe data which, according to Raymond James analyst David Sadowski, highlights that the "zone has very good potential to grow with further testing up- and down-dip" of the drilled holes.
Denison plans to resume its drill program in mid-June at Crawford Lake and Bachman Lake in order to follow up on alteration zones and geophysical targets. The company will also be working at AREVA's (EPA:AREVA) McClean Lake.
UEX (TSX:UEX) and joint venture partner AREVA reported drill results from the 2014 exploration program at the Laurie and Mirror River joint venture projects.
At Laurie, the program consisted of five diamond drill holes that totaled 1,803 meters. The companies reported that hole LAUR-12 intersected a large fault zone in the basement from 294 to 315.2 meters and was characterized by moderately to strongly graphitic and moderately pyritic gneiss with abundant fault gouge, breccia, chloritization and high-angle graphitic shears.
Meanwhile, at Mirror River, three holes were drilled for a total of 1,579 meters. The holes tested several EM conductors and resistivity anomalies at the conformity.
NexGen Energy (TSXV:NXE) received the final assay results from its winter drill program at Rook 1 and Arrow. The assay results confirm excellent handheld scintillometer radiometric and down-hole gamma probing at Arrow and have extended the zone of mineralization. All eight holes contain composite assay intervals exceeding the baseline parameters, with a cut-off grade of 0.001 wt percent U3O8, a maximum of 2 meters internal waste dilution and a minimum thickness of 0.25 meters. The company has calculated higher-grade zones using a cut-off of 1 wt percent U3O8 and 5 wt percent U3O8.
The company also announced the appointment of Garrett Ainsworth as vice president of exploration. Ainsworth was the project manager at the Fission Uranium (TSXV:FCU) and Alpha Minerals (TSXV:AMW) Patterson Lake South joint venture.
Securities Disclosure: I, Vivien Diniz, hold no investment interest in any of the companies mentioned.