Uranium Market Volatility Hasn't Eroded Positive Long-term Outlook
Although volatility still hangs over the market, bullish sentiment from most industry analysts dominates any discussion of uranium's long-term outlook.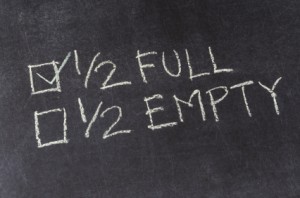 Uranium industry consultancy firm TradeTech is reporting a U3O8 spot price of $43.50 per pound, up a dollar from the previous week on "increased buying interest," although volatility still hangs over the market.

Bullish sentiment from most industry analysts still dominates any discussion of uranium's long-term outlook. News that BHP Billiton (NYSE:BHP,ASX:BHP,LSE:BLT) is shutting down its uranium division after shelving expansion plans at Olympic Dam earlier this year — on top of production cutbacks from big names such as Cameco (TSX:CCO,NYSE:CCJ), Uranium One (TSX:UUU) and Paladin Energy (TSX:PDN,ASX:PDN) — has only encouraged analysts' strong belief in a positive long-term outlook for uranium prices.
"Low prices are pushing expansions off or canceling them altogether, which is negative from a company standpoint but is actually positive from a long-term supply-demand perspective," David Talbot, a senior mining analyst at Dundee Securities, told The Energy Report in a recent interview.
Both Talbot and Rob Chang, metals and mining equity research analyst at Cantor Fitzgerald, spoke to Uranium Investing News (UIN) last month about the looming supply deficit. In the coming years, there won't be enough new production coming online to meet rising uranium demand from burgeoning nuclear programs in nations including China, India and Russia. "Mines aren't coming online as quickly as reactors are and that is increasing the likelihood of a nuclear fuel shortage in the coming years," Talbot told UIN.
This week, Russian enrichment plant Siberian Chemical Combine — part of state-controlled nuclear company Rosatom — received its first shipment of uranium from Energy Resources of Australia (ASX:ERA). In 2007, Australia and Russia signed a nuclear cooperation agreement that allows for the sale of Australia-mined uranium to fuel Russia's nuclear power plants. India is also turning to Australia and Canada to meet its rising demand for nuclear fuel, securing nuclear cooperation agreements that include uranium exports with both countries. By 2050, the Southeast Asian nation hopes to generate 25 percent of its electricity from nuclear power.
Company news
Last week, Alpha Minerals (TSXV:AMW) and its joint venture partner (50 percent), Fission Energy (TSXV:FIS), reported assay results from the recently completed drill program at their Patterson Lake South uranium property in Saskatchewan. The nine-hole, 1,631.86-meter core drilling program focused on the partially tested PL-3B EM Conductor. Highlights from the results include hole PLS12-024, which returned assays of 18 meters at 1.78 percent U3O8 from 65 to 83 meters; 12.5 meters at 2.49 percent U3O8 from 65.5 to 78 meters; 3.5 meters at 4.33 percent U3O8 from 66.5 to 70 meters; and 0.5 meters at 11.1 percent U3O8 from 69.5 to 70 meters.
A 2013 winter drill program is planned and will include additional core drilling to both define the mineralized area established by these latest results and test a number of similar targets.
On Monday, Uranium Energy (AMEX:UEC) announced its fiscal 2013 first-quarter financial and production results, noting that 29,000 pounds of U3O8 were produced by production areas one and two at the Palangana mine, while 31,000 pounds of U3O8 were processed at the Hobson facility. Uranium Energy's financial review for the three months ended October 31, 2012 shows recorded revenue of $2.2 million resulting from the sale of 50,000 pounds of U3O8 at an average sales price of $43 per pound. Minus the cost of sales including royalties ($1.9 million), the company's gross profit was $0.3 million.
Uranium Energy also reported that its Goliad ISR project has received all the required permits from the Texas Commission on Environmental Quality. The company is now advancing construction at the project in preparation for production.
Also on Monday, Macusani Yellowcake (TSXV:YEL) reported further high-grade intersections from the drill program at its Kihitian property in Southeastern Peru. The ongoing drill work has targeted the Quebrada Blanca anomaly and 4,511 meters of drilling have been completed to date. Results from the initial 10 holes were reported in a news release dated October 17, 2012.
"Drill holes PT-QB44-TV and PT-QB36-TV appear to have discovered a new mineralized horizon occurring at depths between 80 to 100 metres below manto 'B,'" states Monday's news release. "This new mineralized sequence, also intercepted in hole 42V, has a thickness of 7-8 m and grades ranging from 0.25 to 0.65 lbs/ton."
On Tuesday, Peninsula Energy (ASX:PEN) announced that it has entered into an agreement with ARSA to pay $50 million for its South African uranium and molybdenum assets, including the largest single body of known uranium-molybdenum mineralization in the Karoo Basin.
"The Company has acquired a significant uranium and molybdenum portfolio which adds substantially to our existing asset base in the Karoo and our plans to develop a second mining operation in South Africa following the successful ramp up of Lance," stated Gus Simpson, Peninsula's executive chairman.
Also on Tuesday, Khan Resources (CNSX:KRI) provided shareholders with an update concerning its international arbitration action against the government of Mongolia. The company has submitted a claim for damages totaling US$326 million, including interest from the July 2009 date of the expropriation of the Dornod deposit by the Mongolian government.
The case is being heard by the United Nations (UN) Commission on International Trade Law. The Mongolian government has until April 5, 2013 to respond and then Khan will have until June 28, 2013 to respond to its defence. The UN Tribunal will meet in November 2013 to hear the claim and a ruling is expected in the first half of 2014.
Khan is also pursuing litigation in Ontario's Superior Court against Russian uranium producer ARMZ over the allegedly illegal expropriation of the Dornod deposit. Khan has filed a $300-million claim against ARMZ for "an alleged breach of fiduciary duties and damage to its rights, reputation, and property," reported the Russian Legal Information Agency (RAPSI). Russia's Justice Ministry refused to serve ARMZ with process, so Khan filed a motion with the Canadian court to validate the service of process, according to RAPSI. The court initially held for Khan, but ARMZ successfully appealed, saying that Khan had not exhausted all process service options. Khan is now appealing that decision.
Securities Disclosure: I, Melissa Pistilli, hold no direct investment interest in any company mentioned in this article.