Peninsula Energy is set to begin production at its Lance projects in the third quarter of this year. Resource Investing News spoke with Executive Chairman Gus Simpson to find out how the company got to that point and what's next.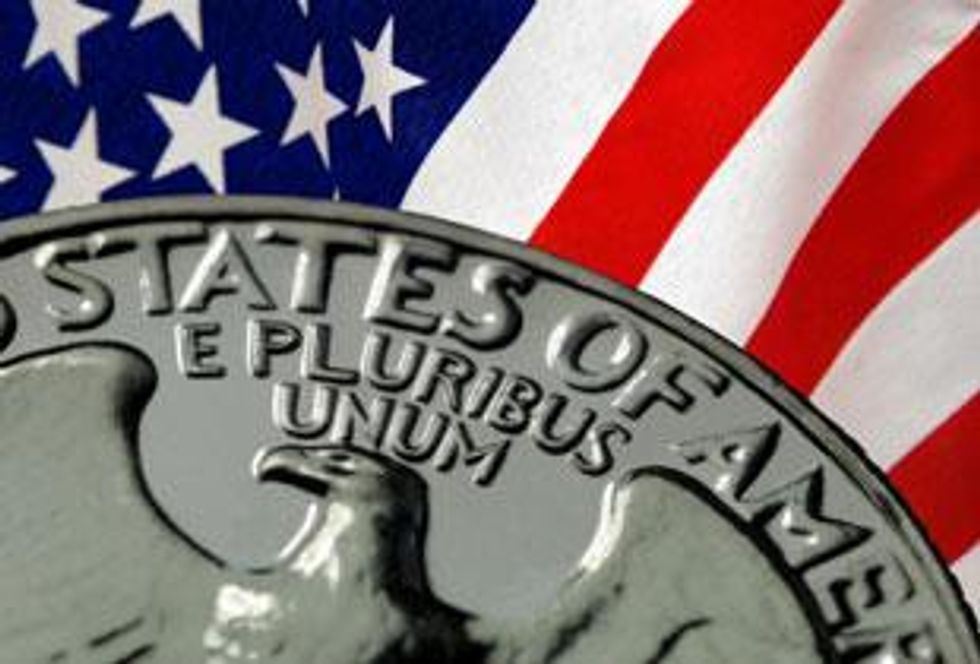 The uranium price hasn't yet seen the rebound market watchers are hoping for, and as a result some companies are finding it difficult to remain in production. Meanwhile, those that haven't reached production status are having a tough time gaining the capital they need to launch projects.

That is what makes Peninsula Energy (ASX:PEN) intriguing. Not only has the company decided to move forward with its Lance projects despite the current uranium price, but it also has enough money to bring those projects into production. Furthermore, it's secured sales contracts already, with more coming down the pipeline.
The company owes its success in part to its backers, which include JPMorgan Chase (NYSE:JPM), BlackRock (NYSE:BLK), Citicorp, Resource Capital Funds and Pala Investments. Speaking about how these big names got involved with Peninsula, Executive Chairman Gus Simpson said it was because of their shared view on the uranium space.
"I think they share a common view with myself that the uranium space is still an extremely good business. There are 430 nuclear reactors in the world that are still consuming 190 million pounds of uranium every year — that's growing at 3 to 4 percent," Simpson said, adding, "post-Fukushima has been a bit of a squaring up of the demand/supply equation, but that looks like it's back in balance, and the future looks pretty bright for uranium producers. I think especially if you are producing uranium from first-world locations like the US, Australia, South Africa or Canada."
Lance projects approaching production
Peninsula's Lance projects, which are fully funded and in the final stages of construction, are situated in Wyoming and are set to begin production in the third quarter of this year. The company has been interested in the projects for years, and rightfully so considering the area has been heavily explored in the past. However, because of the drop in the uranium price in the 1980s, companies were forced to back off and left behind one of the largest uranium reserves in the US.
"What interested us in Wyoming was the opportunity to acquire the Lance projects themselves, which had been extensively explored back in the 1970s by the NuBeth joint venture, which was between Bethlehem Steel, Nuclear Dynamics and Pacific Power and Hydro," Simpson explained. "They drilled some 5,000 drill holes into the area that we are in, and that produced 13 uranium deposits. It allowed us to focus our exploration. So we've now taken five of those 13 through to a 54-million-pound resource."
Simpson said the project is moving along nicely, on time and on budget, and perhaps most interestingly, construction is being done on a relatively light workload. Specifically, from a construction perspective, Simpson explained that workers are completing one shift a day on a five-day work week, giving Peninsula "a lot of headroom when it comes to the timing of what [it is] doing."
Sales contracts already in place
Besides having a project on US soil, Peninsula has also centered its sales focus on the US, specifically with utilities companies. It currently has two sales contracts set up, both of which were made for prices higher than the current uranium spot price. The first deal was made back in 2011 with one of the largest producers of energy in the US and is a long-term agreement to supply 1,150,000 pounds over a period of seven years. The second was made this past December, again with a large US utility company, for up to 912,500 pounds to be delivered by 2016 and continue through until 2024.
"We've got a couple of others that are pretty close to the mark and at pretty impressive pricing as well. So we are getting support from the utilities. There is a lot of interest in US material, especially in the current climate with the tensions in Russia," Simpson said. "People are prepared to support homegrown material. We want to be a long-term supply factor to the US industry. It's the largest player in the space. All in all, obviously, with 104 reactors in the US it's a sensible place to be selling US product."
He added that the company is also interested in Western Europe and noted that it has efforts going on there that are going very well.
Key catalysts for 2015
There are quite a few reasons many are predicting a bright future for uranium, including reactors being restarted in Japan and the construction of new reactors in China. Peninsula outlines all of these in detail in its most recent corporate presentation, but when asked what he thinks will be the key catalyst for 2015, Simpson said the most obvious is the renewed term contracting by utilities.
"[Utilities companies] carry two sorts of inventory: they have got strategic inventory and probably hold 12 months of their requirements as inventory. Post-Fukushima, because of the shutdown in Japan, there has been a period of oversupply, and a lot of those utilities have taken on discretionary inventory that's either been burning over the last couple years or will be burnt over the next couple years; in 2012, 2013 and 2014, they didn't do as much term contracting as they would normally. That won't last forever, and I think that's probably the best indicator. I think that will be a precursor to a turn up in the pricing."
At end of day Thursday, Peninsula's share price was up 12.5 percent at a price of AU$0.018
Securities Disclosure: I, Kristen Moran, hold no direct investment interest in any company mentioned in this article.
Editorial Disclosure: Peninsula Energy is a client of the Investing News Network. This article is not paid-for content.
Investing News Network websites or approved third-party tools use cookies. Please refer to the  cookie policy for collected data, privacy and GDPR compliance. By continuing to browse the site, you agree to our use of cookies.