Fission Assay Results Encouraging for Upcoming Resource Estimate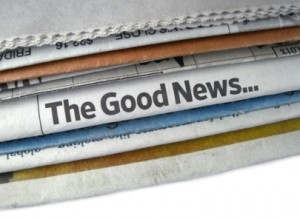 Though it would be more surprising if Fission Uranium (TSXV:FCU) didn't release impressive, high-grade drill results from its Patterson Lake South property, the fact that the company continues to surpass expectations is nothing but encouraging for development at the property.
The market was pleasantly rewarded today with further positive assay results from seven holes drilled at Patterson Lake South. As Cantor Fitzgerald analyst Rob Chang highlights in a note to clients, "[t]his particular set of assays was positive as all six holes from the R780E zone returned substantial high grade assays."
According to Fission, zone R780E, hole PLS14-181 (line 555E) returned a composite assay result that includes 23.53-percent U3O8 over 4 meters within a wider interval of 6.01-percent U3O8 over 17.5 meters. The company also notes that all six holes at R780E returned substantial high-grade assays that only emphasize the strength of the central area of the zone.
Furthermore, Fission's results include an additional hole in zone R1155E that returned multiple discrete uranium mineralization intervals. As Chang also notes, hole PLS14-190 from the R1155E zone netted encouraging results, such as an assay high of 1.28-percent U3O8 over 0.5 meters within a composite grade of 0.2-percent U3O8 over 8 meters.
"This drill hole represents the strongest result from the R1155E zone to date and leads to the potential to find increased mineralization (and even higher grades) within the 75m gap separating the R780E and R1155E zones," Chang states.
Based on today's news, Chang holds an unconstrained resource estimate increase to 168 million pounds of U3O8 at an average grade of 0.59 percent. Meanwhile, on a more conservative note, Cantor Fitzgerald has a constrained resource estimate of 83.3 million pounds of U3O8 with an average grade of 0.74 percent.
Nonetheless, Fission is continuing to confirm continuity of what Chang says is "shaping up to being a 2.24 kilometer mineralized strike length of high grade uranium mineralization."
Though Fission's mineral resource estimate is still pending, should the results continue to prove exceptional, Patterson Lake South could contain at least 100 million pounds of U3O8.
For its part, using a valuation of $10 per pound, Cantor Fitzgerald believes that Fission should be trading at $2.18, higher than the current $1.18; that position is based on the firm's constrained resource estimate of 84 million pounds. The firm sees Fission ultimately trading around the $2.60-per-share mark once it completes its NI 43-101 compliant resource estimate.
Fission is trading only trading slightly higher on the back of today's news, up 1.28 percent at $1.18. Given Cantor's expectations, that could be a good entry point for investors still on the sidelines.
Securities Disclosure: I, Vivien Diniz, hold no investment interest in any of the companies mentioned.