David Sadowski: On Two Athabasca Juniors and Beyond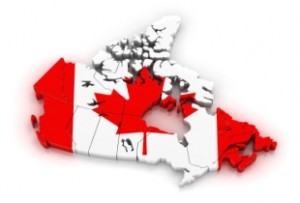 As David Sadowski mentioned in a recent interview with Uranium Investing News (UIN), uranium producers with good long-term contracts are arguably more sheltered from falling uranium prices than companies at the development stage.
That means with uranium spot prices adrift at around $28.25 per pound of U3O8, the unfortunate truth is that juniors and development-stage companies are struggling. "I think it's a pretty difficult time for many of these juniors," Sadowski told UIN, adding that earlier this year investors were keener on uranium juniors than they are today.
Although investment interest in juniors is on the wane, Sadowski did point out that "a certain number of investors continue to see the long-term value in some of these smaller-cap stories." However, it will be some time before junior uranium companies become the talk of the town again.
For junior uranium companies, that isn't a welcome reality. "As a junior it's tough because you've got to keep your lights on somehow, and you have to add value for your shareholders because if not, they are not going be there the next time you need to issue equity and have to raise capital," Sadowski explained.
But just because it's tough for juniors right now doesn't mean there is no value to be had.
"There are definitely high-quality juniors out there," Sadowski said, adding that he doesn't "think they are going to have much of a problem keeping their projects going." That said, he does "anticipate tough times ahead for some of these other stories where you can't say the same."
Who has a good story?
If there is one place to be in today's weak market, it's the Athabasca Basin, where grades are high. Unsurprisingly, within that area of Saskatchewan Sadowski has two top picks.
One is Fission Uranium (TSXV:FCU). "I still see a lot of upside on stories like Fission Uranium," he told UIN. "I think that one is going to continue to be one of the premier uranium juniors because of the high grades, the depth, the location and the management team. I think that's one company that will withstand even a protracted period of weak spot prices and will continue to add value with drilling."
Beyond Fission, Sadowski's other favorite Athabasca Basin junior is a little further down the development pipeline: Denison Mines (TSX:DML,NYSEMKT:DNN).
When asked what it is about Denison that's caught his attention, Sadowski said the company is "dominant junior holder of strategic ground and assets on the east side of the Athabasca Basin." In addition, Sadowski views Denison as "very well run with a very high potential for a world-class discovery."
Beyond the basin
Though junior companies located outside the Athabasca Basin didn't make Sadowski's list, he did take some time to talk to UIN about what's been happening northeast of the Athabasca Basin and into Manitoba.
Explaining the allure of land in that area, Sadowski touched on the region's geology. "It is theorized that the Athabasca Basin [used to be] a lot bigger," he said, adding that millions of years ago, the basin extended from "beyond Patterson Lake South, in the southwest, to the Genesis claims held by Kivalliq Energy (TSXV:KIV) in northeastern Saskatchewan, through the Northern Uranium (TSXV:UNO) project in Manitoba, and all the way to Nunavut."
With many of the key ingredients found in the Athabasca Basin present in the surrounding regions, Sadowski believes that it is "highly prospective for high-grade uranium."
Interestingly, one of the main differences between the two areas is that companies exploring for uranium in the outskirts of the basin aren't going to find the same sandstone-hosted uranium as is in the Athabasca Basin proper. However, according to Sadowski, that's perfectly fine. He said that "the high-grade uranium is there,  but it's in the basement rocks, because the sandstone isn't there anymore – it`s been eroded away." Instead, companies exploring in the area are finding signs of uranium right at surface.
That means while companies are unlikely to find a sandstone-hosted uranium deposit like Cameco's (TSX:CCO,NYSE:CCJ) Cigar Lake or McArthur River, companies could potentially find "half-expression, basement-hosted uranium targets close to surface."
On that note, Sadowski said historic work on Kivalliq's Genesis property shows "very strong indicators" and "high-grade grab samples." Remaining on trend and flowing into Manitoba, exploration work has found "high-grade pitch blend veinlets in outcrop." That, of course, means there is not just a small piece of rock that has found its way to the surface, but rather a part of the rock that's still attached to the underlying basement.
Although there hasn't been very much work done in the region, the area northeast of the Athabasca Basin has undergone what Sadowski deems the second staking rush after Patterson Lake South. He expects that over the next 12 to 18 months the market will gain a much clearer picture of the region.
Securities Disclosure: I, Vivien Diniz, hold no investment interest in any of the companies mentioned. 
Related Reading
Uranium: The Short Term Is Bad, but the Long Term Looks Great
Northern Uranium: The Athabasca Basin's Newest Player
Kivalliq Energy's Jim Paterson Talks Acquisition Northeast of the Athabasca Basin