What Investors Can Learn from the China-Vietnam Standoff
China's recent foray into South China Sea oil exploration territory seems to have come out of nowhere.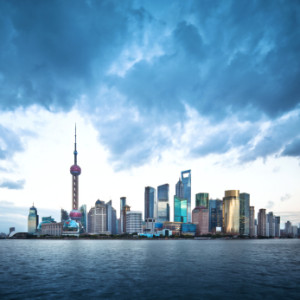 Images of water cannons spraying and ships colliding have graced news pages as of late as China and Vietnam continue to spar over the placement of an oil rig in the South China Sea. Other than President Obama's trip to Asia immediately preceding the event, there seem to have been few, if any, clear triggers for what many are calling provocative and unilateral action from China. However, it is worth considering that there might be more behind China's oil rig than just a push back against the United States or Vietnamese territorial claims.
As Forbes reported, Chinese oil company CNOOC pulled a deepwater drilling rig to oil exploration blocks near the paracel islands, 120 kilometers off the coast of Vietnam, on May 3. Since then, ships from both countries have moved in to protect the area, resorting to antics such as ramming each other's ships and spraying water cannons to lay claim to the territory.
The oil rig has sparked major protests in Vietnam, going so far as to burn Chinese and Taiwanese owned factories, according to the BBC. Furthermore, Vietnam's state-run media is covering the protests, even though protests are usually strictly controlled in the country.
That move may not be in the country's best interests. Tran Van Nam, deputy chairman of Vietnam's Binh Duong province which was the site of many riots, said, "Obviously setting fire to and damaging the factories is a violation of law and that must be stopped and dealt with strictly. I am deeply concerned about this because it may hurt the image of the province as an attractive destination for foreign investors," the Wall Street Journal reported.
Your paracel, my paracel
Still, Vietnam clearly feels the need to assert its rights in the South China Sea. The area has been hotly contested for years, and not just between China and Vietnam. In addition to disagreements over the sovereignty of the Paracel islands, the Washington Post notes that the nearby Spratly islands have garnered claims from Brunei, the Phillipines, Malaysia and Taiwan as well as China and Vietnam. The writer also refers to China's 'nine-dash-line' that encompasses a blanket claim to the South China Sea and its contained territories. Also, Forbes points out that this is not the first time China has set up shop in the Paracel Islands in recent years, having done so in 2012.
China's oil rig is next to the Paracel Islands, which were seized by China in a battle over the area in 1974. Vietnam tried to take the issue up with the UN at the time, but as this Hypermodern article from 2009 notes, China vetoed that move in its capacity as member of the UN Security council. Both countries have evidence of presence in the paracels for hundreds of years prior, and both still claim that the tiny, uninhabited islands fall within their territory.
Though Bloomberg wrote that foreign ministry spokesman Le Hai Binh stated that Vietnam is "strongly opposed," to China's actions, Fox News reported that China maintained it was within its rights and has "maintained a lot of restraint" in spite of Vietnam's "intensive provocations."
However, as the Diplomat wrote, the oil rig also falls within Vietnam's exclusive economic zone (EEZ) as defined by the United Nations Convention on the Law of the Sea. Though some have argued that China rightfully controls an EEZ that overlaps with Vietnam's through its ownership of the Paracels, it would have to undergo a formal process to determine ownership of the area according to International Law, which China has obviously failed to do. In any case, the convoluted issue of ownership here provides a good example for investors to note when looking at projects taking place in contested territories.
Sovereignty for sovereignty's sake?
China's actions are widely being seen as a tit-for-tat move against purported U.S. containment policies. Although Forbes stated that President Obama said, "[w]e're not interested in containing China," in response to assertions that his trip to Asia represented a 'containment tour,' a press statement from the U.S. Department of State acknowledged that sovereignty over the area was disputed and said China's placement of the oil rig is "provocative and raises tensions."
Indeed, the placement of China's oil rig seems to coincide too closely with the end of President Obama's tour to be purely coincidental. A New York Times article outlined China's willingness to flex its muscle in the South China Sea, noting its declaration of an air defense zone in the area last year, and drawing attention to a statement from a Chinese oil company official that called oil rigs, "our mobile national territory."
However, it cannot be overlooked that, mobile national territory or not, an oil rig is an oil rig is an oil rig – and if one has been put in the South China Sea, its probably there because China is hoping to secure its fair share of the resource.
Resources at the center
As well as hosting key shipping routes, the South China Sea is believed to hold rich oil and gas deposits, according to Reuters. Writing for Forbes, Christopher Helman stated that China placed its oil rig "smack dab in the middle of oil and gas exploration blocks that Vietnam claims as its own." State owned PetroVietnam has been working with Exxon Mobil (NYSE:XOM) in the area, and PetroVietnam Chief Executive Do Van Hau stated in November that the companies had made a massive discovery with estimated reserves of 6 – 8 trillion feet of natural gas, according to Bloomberg.
Australia's Neon Energy (ASX:NEN) is also drilling nearby, and as managing director Kenneth Charsinsky told the publication, "[a]fter anyone makes a big discovery, people will look north, south, east and west of it," suggesting that China has good reason to be staking claims in the area.
Back in 2011 when Exxon first made the big discovery, Reuters reported that Chinese Foreign Ministry spokesman Hong Lei reacted by stating, "We hope foreign companies do not get involved in disputed waters for oil and gas exploration and development. This position has been consistent," although the minister did not specifically name the major oil company. Exxon had received licences from the Vietnamese government to explore blocks in the South China Sea, despite the disputed nature of the territory. Certainly, the oil and gas producer's willingness to invest in the area despite political uncertainty is telling.
The Diplomat suggested it is unlikely that China was drawn to the region purely due to Exxon's discoveries, writing that China has not increased its objections to the company since it started work in the area in 2011. Furthermore, despite Exxon's interest, the Diplomat stated other observers do not see promising oil and gas prospects in the area, and CNOOC officials have stated that they were unsure of the commercial viability of placing the rig and did so only under direction from Beijing. While these are important points, it would not be prudent to rule out Chinese motivations related to oil and gas entirely. As always, there is likely a mixture of factors at play.
Either way, it is important for those investing in oil, gas or other resource sectors to read between the lines when geopolitical tensions take the spotlight in international conflicts. The importance of potential oil and gas reserves in the South China Sea may not have been the central sticking point in the recent China-Vietnam story, but it is still worth paying attention to.
Securities Disclosure: I, Teresa Matich, hold no investment interest in any companies mentioned.
Related reading:
China and Copper: Inextricably Linked on the World's Markets