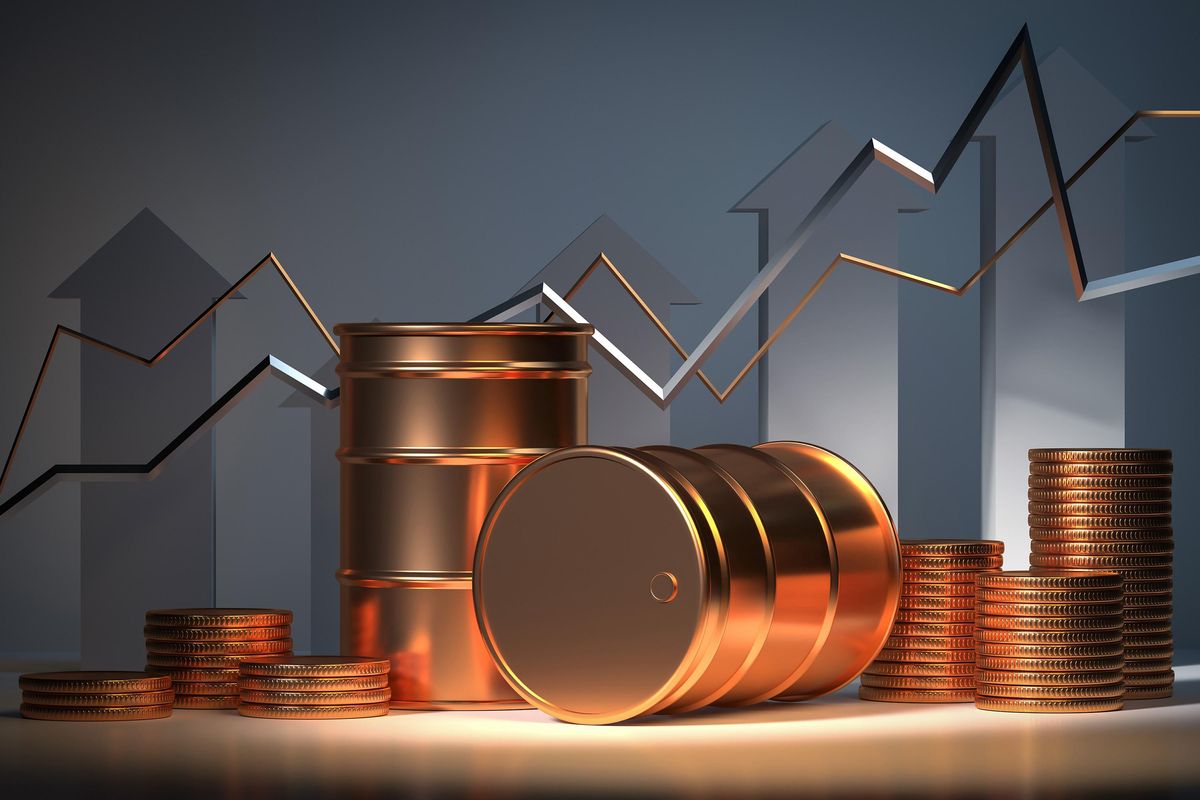 Energy stocks have faced volatility recently, but oil and gas investing remains lucrative for those who know the market.
Energy stocks have had a rough go in the last few years, but the sector is still large and lucrative.
Encouragingly, global energy investment began to stabilize in 2021 from previous COVID-19-induced volatility. In fact, the International Energy Agency estimates a rebound of 10 percent to reach US$1.9 trillion.
Within the energy market, the oil and gas industry dominates. Analysts believe a growing appetite from developing regions like Africa and India will drive the sector and prices well into the next decade. There is also significant oil industry growth potential as more industrialized countries like Canada and the UK shift away from coal.
---
With vast possibilities for growth in both established and emerging markets, some believe now may be the perfect time to get involved in oil investment and natural gas investment. With that in mind, the Investing News Network has put together a brief guide to opportunities in the dynamic oil and natural gas sector.
What is the outlook for the oil industry?
The oil industry has been a powerhouse for decades, but has recently undergone some rapid changes.
In 2018, the US overtook Saudi Arabia for the first time in two decades to become the world's leading producer of crude oil at 17.9 million barrels per day (bpd). In 2019, that figure rose to 19.5 million bpd, although it fell to 18.6 million bpd in 2020 due to a slowdown of operational activities brought on by the COVID-19 pandemic.
The US Energy Information Administration forecasts that global oil consumption will average 97.5 million bpd for 2021, an increase of 5.1 million bpd over 2020.
Of course, the COVID-19 pandemic has had a significant impact on energy markets, particularly oil. "Oil is bearing the brunt of this shock because of the curtailment in mobility and aviation, which represent nearly 60 percent) of global oil demand," a 2020 International Energy Agency report states.
In its oil and gas industry outlook for 2022, Deloitte reflects on the strong rebound the oil and gas industry made in 2021, noting that oil prices jumped to their highest point in six years. Going forward, the firm sees volatility returning to the oil and gas market, and states that the oil and gas companies that will perform well in these conditions will be those that can "reinvent themselves by practicing capital discipline, focusing on financial health, committing to climate change, and transforming business models."
While some may worry about the future of the sector as electric vehicles become more ubiquitous, market watchers should keep in mind that crude oil is used to produce petroleum, which has a number of high-use applications. Those include the production of diesel fuel and heating oil, jet fuel, petrochemical feedstocks, waxes, lubricating oils and asphalt — all of which are crucial in the world today.
How to invest in oil and gas?
How to invest in oil and gas: Oil futures, options and ETFs
Because the oil sector is so profitable and drives so many economies, there are a variety of ways investors interested in the space can get involved — these include futures, options and exchange-traded funds (ETFs). Understanding the risk and reward potential associated with these investment methods is key.
Futures are derivative financial contracts that require the parties involved to exchange an asset at a predetermined future date and price. This direct investment tool is highly volatile, prone to extreme risk and requires a large initial investment, meaning oil futures may not be for everyone.
A few oil futures contracts offered on the New York Mercantile Exchange (NYMEX) are: Light Sweet Crude Oil, Brent Crude, E-mini Crude Oil, the Crude Oil Volatility Index (INDEXCBOE:OVX) and RBOB Gasoline.

Options offer a bit more stability than futures because the holder can choose whether they sell or not.
According to Investopedia, crude oil options are the most widely traded energy derivative on the NYMEX, one of the largest derivative markets in the world. It's worth noting that futures contracts, not crude oil itself, are the underlying asset for these options — that makes oil options essentially options on futures.
For investors looking to mitigate risk and reduce the amount of capital needed for investment, ETFs are a viable option. ETFs are essentially a basket of various securities or stocks; they allow investors to spread their capital over a range of companies, reducing the effects of market volatility on the value of the ETF.
Some ETFs available to investors include the iShares Global Energy Sector ETF (ARCA:IXC), the United States Oil Fund (ARCA:USO), the United States Brent Oil Fund (ARCA:BNO), the Energy Select Sector SPDR (ARCA:XLE), the United States 12 Month Oil Fund (ARCA:USL), the Invesco DB Oil Fund (ARCA:DBO), the United States Gasoline Fund (ARCA:UGA) and the SPDR S&P Oil & Gas Explore & Product (ARCA:XOP).
How to invest in oil and gas: What about oil stocks?
Beyond futures, options and ETFs, investors may want to look at traditional oil stocks, which allow for direct investment in oil exploration, development and production companies.
Oil stocks that offer strong dividendoptions and have high liquidity include ExxonMobil (NYSE:XOM), BP (NYSE:BP,LSE:BP), ARC Resources (TSX:ARX) ConocoPhillips (NYSE:COP), Suncor Energy (TSX:SU,NYSE:SU) and Chevron (NYSE:CVX). In terms of smaller-cap oil stocks that investors should keep an eye on, check out the Investing News Network's look at the top oil and gas stocks on the TSX and TSXV.
In mid-2021, Alex Kimani of Oilprice.com offered up a few oil stocks for investor consideration. Kimani suggested investors look at Marathon Oil (NYSE:MRO), Northern Oil and Gas (NYSE:NOG) and Devon Energy (NYSE:DVN).
There is of course risk associated with investing directly in publicly traded companies. Understanding whether the company has entered production or is still drilling and exploring is crucial. The type of project is also important, as traditional production is extremely different from hydraulic fracturing.

Partnerships are also commonplace in the sector, so investors should know whether a company owns its project exclusively or is part of a joint venture.
How to invest in oil and gas: Gas ETFs, futures and stocks
Many companies that produce oil also produce gas; as a result, gas investors and oil investors have a lot of the same options available. Even so, natural gas is its own commodity, and there are some gas-specific investment ideas available. For example, according to ETF Database, the most popular natural gas ETFs include the United States Natural Gas Fund (ARCA:UNG) and the ProShares UltraShort Bloomberg Natural Gas ETF (ARCA:KOLD).
Those thinking about natural gas futures must keep in mind that these contracts are very liquid and extremely active throughout the week. The heaviest trading of natural gas futures usually happens on Thursday after the release of US Department of Energy's weekly natural gas storage report.
A few of the leading natural gas futures contracts include NG Henry Hub Natural Gas Futures, QG E-mini Natural Gas Futures and Delivered Natural Gas Futures.
Directly investing in companies involved in the natural gas market is also possible, but it is difficult to find companies that are exclusively natural gas producers. That said, some large companies that are heavily involved in natural gas include Suncor Energy and Devon Energy.
How to invest in oil and gas: Investor takeaway
When looking for potential investment opportunities in the stock market, a company's net worth, market cap, historical stock price, income and cash flow should all be factored in.
A financial advisor can also offer insight into which companies or jurisdictions may offer tax incentives to potential investors in the oil and natural gas market.
Whether you choose to invest in publicly traded oil and gas stocks, ETFs, futures or options, the energy sector is worth exploring as it appears poised to continue to grow in tandem with increasing demand.
This is an updated version of an article first published by the Investing News Network in 2019.

Don't forget to follow us @INN_Resource for real-time news updates!
Securities Disclosure: I, Melissa Pistilli, hold no direct investment interest in any company mentioned in this article.
How to Invest in Oil and Gas:
Featured Oil and Gas Investing Stocks
Investing News Network websites or approved third-party tools use cookies. Please refer to the cookie policy for collected data, privacy and GDPR compliance. By continuing to browse the site, you agree to our use of cookies.