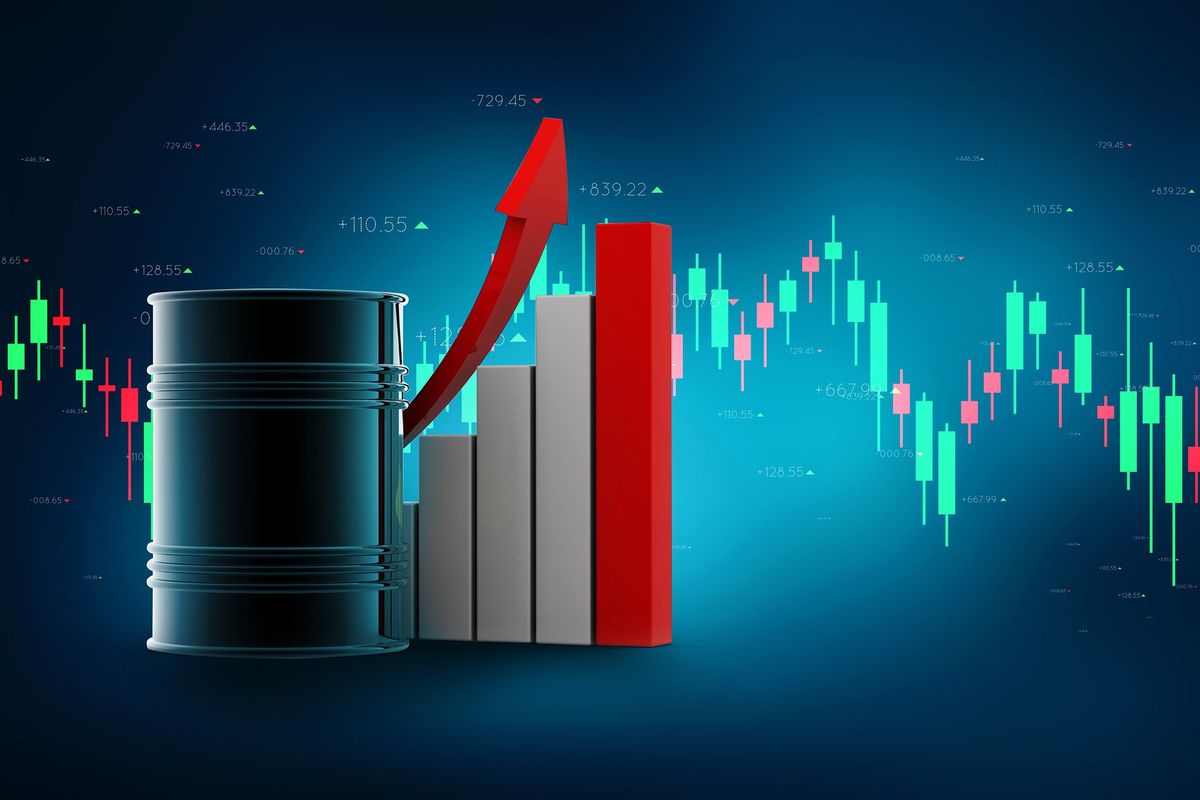 Major oil and gas stocks with high dividend yields offer investors the opportunity for steady cash flow. Here's a look at the five top US oil and gas dividend stocks.
Major oil and gas stocks have historically offered investors high dividend yields, especially when prices are strong.
In 2022, oil and gas stocks continued their recovery from COVID-19 lockdowns, and got a boost from the impact of Russia's aggression in Ukraine, which further highlighted already precarious supply problems. Although the threat of a looming global recession has dampened oil prices in early 2023, analysts remain bullish on the prospects for oil and gas stocks this year.
Because of those and other factors, this segment of the stock market is flush with dividend yields of over 10 percent and as high as 15 percent. A dividend is part of a company's profits that is paid out regularly to shareholders, typically quarterly.
---
"The dividend yield is a financial ratio that represents the dividend income per share, divided by the price per share," explains Investopedia. "It is considered a sign of clear financial health and confidence for a company to pay out dividends."
A dividend's payout ratio is the total amount of dividends paid out to shareholders relative to the company's net income. Some companies are known as dividend aristocrats, meaning they consistently pay a dividend and increase the size of the payout each year.
For those who prefer a long-term approach to investing, oil and gas stocks with high dividends allow for a steady flow of income and the opportunity for investors to increase their equity holdings.
The Investing News Network has compiled a list of the five top US oil and gas dividend stocks as of February 6, 2023, using TradingView's stock screener. The energy sector companies on this list had strong dividends yields of greater than 11 percent as of that date, as well as debt-to-equity ratios (total equity divided by total liabilities) of less than 0.4. This ratio shows how much company financing is generated from debt rather than equity.
Market cap: US$138.72 million; dividend yield: 15.38 percent; debt-to-equity ratio: 0
Formed by VOC Brazos Energy Partners, the VOC Energy Trust acquires and holds 80 percent of the net profits interest from the production and sale of its stakes in oil and gas properties in Kansas and Texas.
VOC Energy Trust's high dividend yield and low debt-to-equity ratio is highly attractive to investors. The company has cut its dividend in recent quarters, but on February 14, shareholders received a Valentine's Day treat of US$0.23 per share.
Market cap: US$422.07 million; dividend yield: 13.3 percent; debt-to-equity ratio: 0.4002
Genel Energy holds exploration and production operations in Northern Iraq with plans to expand its activities into other Middle Eastern and North African countries. In 2022, the company reported net production of 30,150 barrels of oil per day (bpd); it is projecting that its 2023 output will come in slightly lower at 27,000 to 29,000 bpd.
Genel's dividend payouts in 2022 totaled US$50 million at US$0.18 per share. The company expects the same in 2023.
Market cap: US$1.08 billion; dividend yield: 13.17 percent; debt-to-equity ratio: 0.0088
Dallas-based Dorchester Minerals is the "owner of producing and non-producing oil and natural gas mineral, royalty, overriding royalty, net profits and leasehold interests across 28 US states."
This top oil and gas dividend stock reported net income for the quarter ended September 30, 2022, of US$34.2 million, nearly double the US$18.03 million amassed during the same period in 2021. Those gains have translated into healthy dividend payments for the company's shareholders — Dorchester paid out US$0.884339 per common unit to shareholders for the fourth quarter of 2022.
Market cap: US$3.32 billion; dividend yield: 12 percent; debt-to-equity ratio: 0.0535
Black Stone Minerals owns mineral and royalty interests in 42 US states, with operations in many prime US oil and gas districts, such as the Permian basin, the East Texas basin and the Appalachian basin, to name just a few.
This diversification, coupled with a high dividend yield and a low debt-to-equity ratio, has attracted investments from hedge funds such as Crescent Capital Consulting and Annandale Capital. In Q3 2022, Black Stone increased its cash distribution for the fifth quarter in a row, raising it to US$0.475 per common unit; this was an increase of 76 percent compared to Q4 2021.
Market cap: US$52.27 billion; dividend yield: 11.85 percent; debt-to-equity ratio: 0.2435
Oil and gas exploration and production company Pioneer Natural Resources Company benefits from multi-year drilling inventory in its core operating areas in the Permian basin of West Texas. The region is home to the world's second largest oil field.
In October 2022, the company declared a quarterly base-plus-variable cash dividend of US$5.71 per common share that was payable on December 15. "To further enhance our top-tier free cash flow generation and return of capital, we have increased the return thresholds for wells to be included in our future development programs, which is expected to improve our program well productivity in 2023 and subsequent years, surpassing 2021 productivity levels," CEO Scott D. Sheffield said at the time.
This is an updated version of an article first published by the Investing News Network in 2021.
Don't forget to follow us @INN_Resource for real-time updates!

Securities Disclosure: I, Melissa Pistilli, hold no direct investment interest in any company mentioned in this article.
How to Invest in Oil and Gas:
Featured Oil and Gas Investing Stocks
Investing News Network websites or approved third-party tools use cookies. Please refer to the cookie policy for collected data, privacy and GDPR compliance. By continuing to browse the site, you agree to our use of cookies.