Gas Outlook 2015: Cold Weather Could Help Prop Up Gas Market
Gas Investing News looks back at 2014 for the gas industry and examines what 2015 could hold.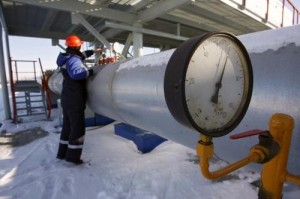 For our 2016 gas outlook, please see: Natural Gas Outlook 2016: Prices to Stay Down on Oversupply
While oil has struggled this past year, its gas counterpart has yet to face the same widespread panic and sell off even in the midst of the recent slump in pricing.
Natural gas prices spiked back in February at $6 per MMBtu, but have seen a steady decline since, closing today at $3.90.
The commodity has been buffeted by falling oil prices, which have tried to drag down the price of gas. The fracking boom in the United States has also opened more gas plays across the country, allowing a range of companies to compete for the riches.
Last year's harsh winter for Eastern Canada, the Eastern Seaboard and the US Midwest helped boost natural gas prices.
"US gas and storage is lower than a year earlier, and so far this heating season the weather has been colder," said Patricia Mohr, vice president of economics and commodity market specialist at Scotiabank. "Natural gas prices are very dependent on the weather.
"Gone are the days when we had $2 natural gas."
Russia's cutting off of gas supplies to Europe as punishment for meting out sanctions on the country in light of the Ukraine invasion has also helped keep prices high. The country eventually turned to China and will supply the country with gas obtained from its Siberian pipelines. Gazprom (MCX:GAZP) hopes to ship 30 billion cubic meters (bcm) of gas a year under the agreement, on top of a deal agreed in May to supply China with 38 bcm a year after 2018.
Across the globe, a key theme in Canada has been — and will likely continue to be — liquefied natural gas (LNG) and the chance to boost provincial revenue. So much so that British Columbia Premier Christy Clark has referred to it as a once-in-a-generation chance for the province to seize. In the last election, Clark and her Liberal government estimated that revenue could go as high as $1 trillion.
However, recent business has been slow to embrace the West Coast. The LNG industry has been boosted in recent months by the BC government releasing a series of lower tax rates and incentives for companies to invest in the energy, as well as coming to agreements with First Nations groups. The breaks were made after Petronas threatened to pull out of the project in October as it derided the lack of incentives and tax breaks to do business.
The Malaysian state-owned company has a 62-percent share in the Pacific NorthWest LNG project on BC's West Coast, with the other partners being Sinopec (NYSE:SNP), JAPEX Montney, Indian Oil (NSE:IOC) and PetroleumBRUNEI. The project has been delayed "pending further clarity on substantive items of importance to ensure that critical project components align with economic viability of the Project and competition from other LNG producing countries.
In terms of what to expect for pricing moving forward, Mohr said, "there is still some downside price risk coming out of natural gas for the next couple of years."
She pointed to pipelines helping expand production from the Marcellus Formation in New York and other formations across the United States as slightly pushing down prices, but increasing the availability of the commodity.
Securities Disclosure: I, Nick Wells, hold no direct investment in any of the companies mentioned.