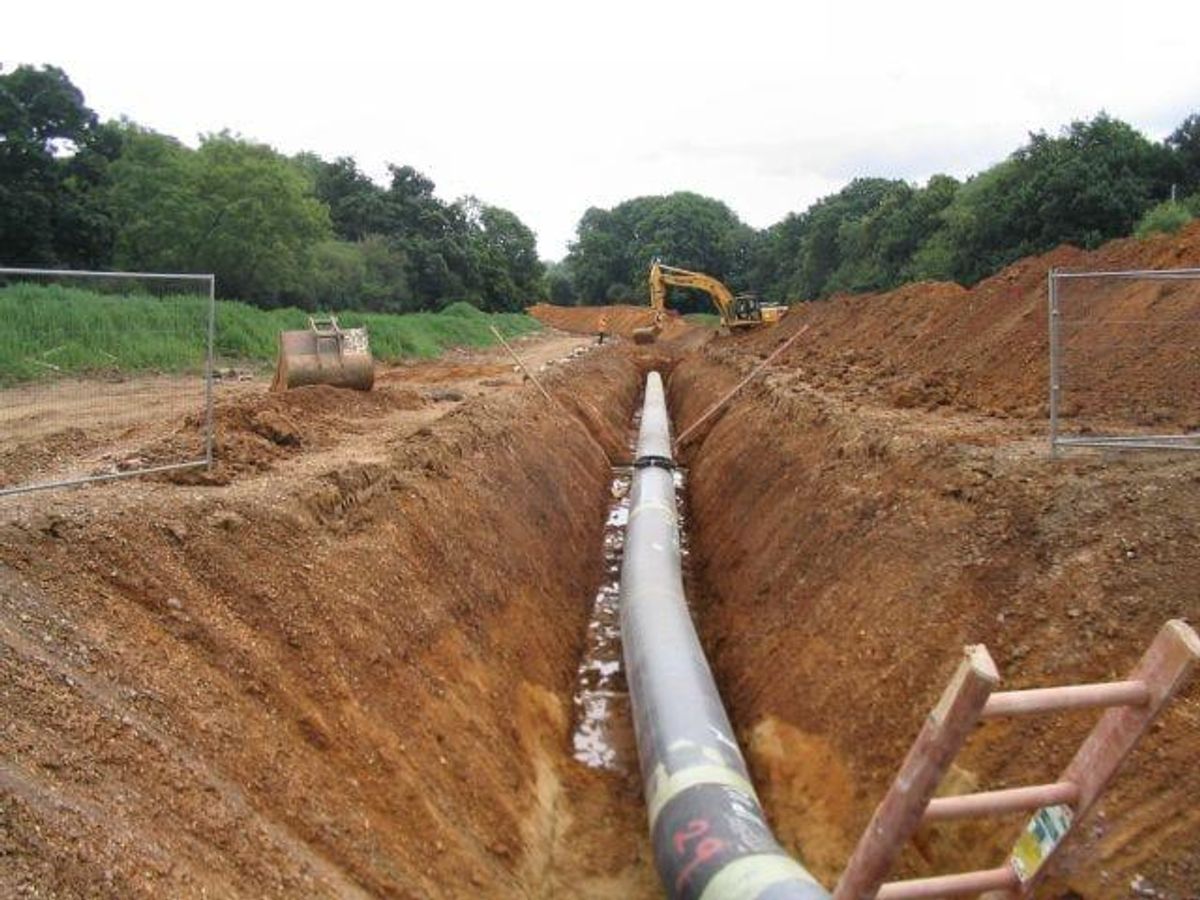 The rules are aimed at cutting methane emissions from oil and natural gas drilling as part of the Obama administration's plan to reduce emissions from the sector by up to 40 to 45 percent by 2025.
Big changes could be coming into the natural gas space as the US looks to combat climate change. On Tuesday, the US Environmental Protection Agency (EPA) proposed rules aimed at cutting methane emissions from oil and gas drilling as part of the Obama administration's plan to reduce emissions from the sector by up to 40 to 45 percent by 2025.
According to an EPA press release, "[m]ethane, the key constituent of natural gas, is a potent greenhouse gas … with a global warming potential more than 25 times greater than that of carbon dioxide. Methane is the second most prevalent greenhouse gas emitted in the United States from human activities, and nearly 30 percent of those emissions come from oil production and the production, transmission and distribution of natural gas."
The rules are aimed at cutting emissions from new oil and gas wells, which means companies will be required to install technology to prevent methane from leaking and will also have to monitor operations for possible leaks. When the EPA first announced the proposal earlier this year it received much criticism as the proposal will initially be geared toward new and modified oil and gas facilities, while existing facilities will be off the hook.

The proposed rules, which are based on practices and technology currently used in the industry, will require companies to find and repair leaks, capture natural gas from the completion of hydraulically fractured oil wells, limit emissions from new and modified pneumatic pumps and limit emissions from several types of equipment used at natural gas transmission compressor stations, including compressors and pneumatic controllers.
According to
CTV News
, officials estimate that the rules will cost the industry anywhere from $320 to $420 million in 2025. They are expected to be finalized by next year.
Emissions much higher than EPA estimates
Environmental experts have said that the ambitious goal of reducing emissions by 45 percent will be difficult to meet without also targeting existing wells, which account for 90 percent of the industry's methane emissions.
Indeed, a study funded by the Environmental Defense Fund and led by researchers at Colorado State University shows that natural gas gathering facilities lose approximately 100 billion cubic feet of natural gas annually, about eight times as much as the estimates used by the EPA. According to The New York Times, if these leaks in the gathering and processing sector were counted in the EPA inventory, it would increase the estimate by about 25 percent.
Conversely, Katie Brown, a spokeswoman for oil industry group Energy In Dept, told CTV News that methane emissions from fracking are already declining because of improved drilling techniques.

Natural gas prices take a dip
On the same day as the EPA announcement, the natural gas price fell to a one-month low due to colder weather forecasts as well as oversupply in the market. Futures for September delivery dropped down $0.024, or 0.9 percent, to $2.7040 per million BTUs on the New York Mercantile Exchange, the lowest since July 8.
While natural gas demand will either stay the same or start to decline, it is unlikely that production will do the same. It "has plateaued at around 73 billion cubic feet to 74 billion cubic feet a day, with efficiency gains, new pipelines, growing production in the Gulf of Mexico and an uptick in oil drilling that could also produce gas all conspiring to keep production strong," Energy Aspects, a research consultancy, told The Wall Street Journal.
According to the US Energy Information Administration, natural gas production in the US is running nearly 7 percent higher in 2015 than it was for the same period in 2014 despite lower prices and reduced drilling. While the EPA rules are still in the early stages, imposing further restrictions on oil and gas companies in order to meet the Obama administration's bold goal might be in the cards in the future. Though that would cause a financial burden for producers, it might help regulate oversupply in the market.
Securities Disclosure: I, Kristen Moran, hold no direct investment interest in any company mentioned in this article.
Related reading:
EIA Annual Energy Outlook 2015: Natural Gas Highlights
New US Fracking Regulations Face Opposition
Investing News Network websites or approved third-party tools use cookies. Please refer to the  cookie policy for collected data, privacy and GDPR compliance. By continuing to browse the site, you agree to our use of cookies.