SQM Stock Still Down on News Chile Wants to Revoke Mining Leases
SQM fell no less than 13 percent during trading hours last Thursday following news that Chile is aiming to revoke the company's land concessions in the Atacama. According to Bloomberg, Santiago-based newspapers reported Thursday that Chilean investment agency Corfo is seeking to end an arbitration process over fertilizer and lithium leases, and is seeking to terminate contracts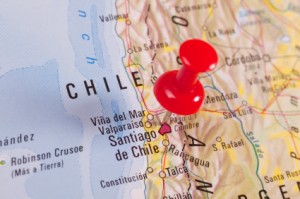 Sociedad Quimica y Minera de Chile (NYSE:SQM) fell no less than 13 percent during trading hours last Thursday following news that Chile is aiming to revoke the company's land concessions in the Atacama.
According to Bloomberg, Santiago-based newspapers reported Thursday that Chilean investment agency Corfo is seeking to end an arbitration process over fertilizer and lithium leases, and is seeking to terminate contracts. Corfo claims that SQM has underpaid contracts and sold products at below-market prices.
SQM responded to a letter from the Santiago stock exchange on Thursday, stressing that "SQM and its subsidiaries maintain a lease agreement in force with Corfo with respect to the exploitation of mining property in the Salar de Atacama." That response was also aimed at press reports that Corfo has rejected SQM's conciliation proposal, implying the termination of the lease agreement.
Corfo told Bloomberg that it isn't able to comment on the news as it's still in legal proceedings with SQM. However, emol (in Spanish) quotes government officials as saying that SQM is not a suitable company to have contracts with the state of Chile.
Still, SQM denies Corfo's allegations in Thursday's letter. "SQM maintains its position that it has fully and timely complied with its obligations as established in the lease agreement," the company states. "The agreement is currently operating normally, just as it has in the last 20 years. According to the lease agreement, any differences between the parties must be resolved through an arbitration proceeding."
All of those developments follow news from March regarding probes into Chile as part of a wider investigation into bribery and tax evasion that's also looking at possible illegal campaign finance contributions to Chile's right-wing UDI party by financial firm Banco Penta. Three SQM directors representing PotashCorp (TSX:POT,NYSE:POT) resigned at the time, while CEO Patricio Contesse was terminated.
On top of that, floods and heavy rains in Chile at the end of March led SQM to halt some of its operations in Chile's north as a preventative measure.
With SQM being the world's biggest lithium producer, Corfo's allegations have no doubt caught the attention of those in the lithium space. Certainly, while SQM has stressed that nothing has changed with regards to its lease agreements, it seems clear that Corfo is not happy with the situation. Lithium investors and lithium juniors will be watching for more news on the subject from SQM.
Securities Disclosure: I, Teresa Matich, hold no direct investment interest in any company mentioned in this article.
Related reading:
What's Going On With the World's Biggest Lithium Producer?