Innovative Technologies in the Lithium Space: Part 1
There's been plenty of innovation in the lithium space as of late. To get a bit more insight, Lithium Investing News spoke with CEOs and other representatives of a number of lithium juniors about what they're working on in terms of lithium extraction and processing technologies.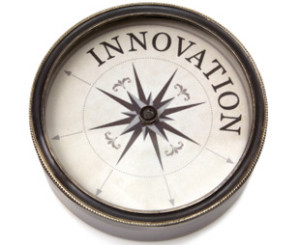 Certainly, there's been plenty of innovation in the lithium space as of late. Besides the lithium "Big 3" and companies such as Bacanora Minerals (TSXV:BCN) and the near-production Orocobre (TSX:ORL,ASX:ORE), there are a number of junior companies making moves.
Given all the activity, it might be difficult for investors to get a handle on the different technologies being developed in the space.
To get a bit more insight, Lithium Investing News spoke with CEOs and other representatives of a number of lithium juniors about what they're working on in terms of lithium extraction and processing technologies. Many are taking a unique approach, and there's plenty for energy metals investors to be looking out for in the way of near- to medium-term milestones.
The first part of this series will take a look at two companies focused on technologies related to hard rock and one with a clay deposit. In part two, we'll look at three companies with lithium brine deposits.
Stria Lithium (TSXV:SRA)
Ontario-based Stria Lithium holds the Pontax lithium project in Quebec, as well as the Willcox brine deposit in Arizona, but its main focus is on technology. According to Stria's president and COO, Julien Davy, the company's process meets quality and cost requirements demanded by battery manufacturers, but also works on an environmentally scalable basis.
"Our process, designed for hard-rock deposits, employs recyclable chlorination, among other elements, to deliver lower production costs than any lithium produced today," he stated. Explaining further, Davy noted that the technology is based on a more efficient chemical path than conventional sulfuric acid processes that can take weeks to complete and can leave a much more significant environmental footprint.
"Stria Lithium's proprietary chlorination process is designed within a closed-loop system that recycles all chemicals and allows us to complete production of — within hours — a high-purity lithium metal or any other lithium compound needed," he said. "It is a time and cost-effective process that meets the needs of battery manufacturers and their customers." For miners, that means a ready made opportunity for producing an end product as an alternative to a "high-capex investment in secondary processing," according to the president.
In terms of what's next, Davy stated that Stria has commissioned a third-party engineering firm to prepare and design a feasibility study for the company's pilot plant in Kingston, Ontario; the goal is to have it up and running by the first quarter of 2016. From that production, the company will be able to send lithium compound samples to potential end users.
"Within the next 12 to 24 months, our goal is to raise Stria Lithium out of the junior space to become a major player in the lithium sector," Davy said. The company is also developing a more environmentally friendly process for extracting lithium from brines using solvent extraction, ion-exchange and membrane technologies.
Western Lithium USA (TSX:WLC)
While most lithium projects are focused on brine or hard-rock spodumene, Western Lithium's Kings Valley project in Nevada holds a clay deposit. In fact, the company has a separate business targeting the production of drilling additives for the oil and gas industry from organoclays at Kings Valley.
On the lithium side of things, Western Lithium is developing its own proprietary process for extracting lithium from the Kings Valley deposit. Interestingly, it's getting a little help from several US and German engineering firms.
Explaining how the process works, the company said that clays from Kings Valley are mixed with reagents and granualted into small pellets before being fired at about 1,000 degrees to create a sulfate calcine. The material is then water leached to create a lithium-rich brine that is evaporated and put through a sodium/potassium crystallization circuit and lithium carbonate precipitator.
Using that process, it costs about $3,500 to produce a tonne of lithium carbonate. However, that cost comes down to $1,000 per tonne once Western Lithium's by-product credits for sulfate of potash are factored in, putting the company on the low end of the cash-cost curve, according to its corporate presentation. Furthermore, the company notes that the brine that comes from its process produces a much higher concentration of lithium than that of salars in Chile's Atacama; it also has far fewer contaminants such as magnesium.
Development of the process appears to be moving ahead well, as Western Lithium recently produced 99.8 percent purity lithium carbonate at its demonstration plant in Germany. The company is also advancing the design of a lithium hydroxide circuit, which it hopes to test later this year.
Nemaska Lithium (TSXV:NMX,OTCQX:NMKEF)
Many lithium companies target the production of lithium carbonate ahead of other lithium products, but Nemaska Lithium has developed a proprietary process to produce lithium hydroxide directly from hard-rock spodumene concentrate from its Whabouchi project in Quebec.
That's important as lithium hydroxide is increasingly becoming the material of choice for lithium-ion battery manufacturers, as discussed here.
Nemaska's president and CEO, Guy Bourassa, explained that the process uses electrolysis technology that's been adapted from the sodium chloride industry. It all starts with a lithium sulfate solution made using 6 percent spodumene concentrate from the Whabouchi mine.
"We then remove impurities (other metals mainly) by using a three-stage impurity removal system which includes an ion-exchange membrane that allows us to remove impurities in the lithium sulfate solution to parts-per-billion level," he said. "This is a very pure solution which then is passed through an electrolysis system that yields a high-purity lithium hydroxide solution. The solution is then crystallized into a lithium hydroxide monohydrate (powder) or we can bubble it with carbon dioxide to produce lithium carbonate."
Mainly, Nemaska's process relies mainly on electricity, "which in Quebec is available, reliable and affordable under long-term supply agreement," and is simpler than more traditional processes that require a soda ash reagent and multiple polishing steps. It also produces products that exceed current battery-grade specifications.
Currently, Nemaska has completed a feasibility study for its mine, concentrator and Hydromet Plant. It's now working to secure financing for a Phase 1 plant — helped by a $12.87-million government grant — and is finalizing permitting for its mine site.
In terms of what's next, investors can look forward to construction of the Phase 1 plant and the start of delivery of samples to prospective clients. "A minimum of 50 potential clients have been identified so far," Bourassa said.
Editorial Disclosure: Stria Lithium and Nemaska Lithium are clients of the Investing News Network. This article is not paid-for content.
Securities Disclosure: I, Teresa Matich, hold no direct investment interest in any company mentioned in this article.
Related reading: