Innovative Technologies in the Lithium Space: Part 2
Last week, Lithium Investing News took a look at innovative technologies related to hard-rock and clay lithium projects. This week, we're shifting over to the brine side of things.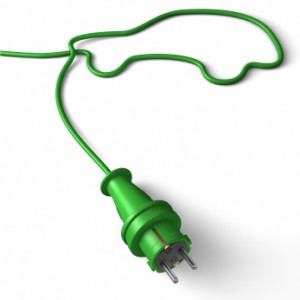 Last week, Lithium Investing News took a look at innovative technologies related to hard-rock and clay lithium projects. This week, we're shifting over to the brine side of things.
As Simon Moores of Benchmark Mineral Intelligence has previously explained, SQM (NYSE:SQM) "completely changed the lithium game" when it commercialized brine recovery processes in the 1990s. However, not much has happened since then in the way of actually commercializing new technologies for lithium extraction and recovery.
Still, there are certainly companies out there working hard to change that. Here, we take a look at a few lithium juniors that have strategic partnerships with companies targeting new technologies for lithium extraction and recovery from brines. As Moores has suggested, industry participants should be keeping a close watch on new methods that "hold the potential to disrupt today's mass production standard."
Pure Energy Minerals (TSXV:PE)
As part of its development strategy, Pure Energy is focused on non-conventional processes for lithium brine recovery. The company's Clayton Valley exploration project is located in Esmeralda County, Nevada, near Rockwood Lithium's Silver Peak mine, the only producing lithium brine production plant and mine in the United States.
"The evaporation pond model for lithium extraction is a mid-20th-century process that does not stand up to 21st-century scrutiny," said Pure Energy CEO Robert Mintak. "Evaporation ponds have recovery rates below 50 percent, are subject to production vulnerabilities due to meteorological conditions, have huge environmental issues and are capex/opex intensive."
In response to those factors, Pure Energy is looking at a number of novel extraction and recovery technologies with strategic partners. In particular, it's just completed a test program with Tenova Bateman in Israel for that company's LiP™ membrane-based process and LiSX™ solvent extraction process.
So far, results have been good, with Tenova achieving nearly 100 percent lithium recovery from the brine and producing a 99.9 percent pure lithium chloride solution. As Mintak noted, that recovery efficiency could "potentially increase the resource recoverable" while substantially decreasing the environmental footprint of the Clayton Valley project.
Furthermore, Mintak added that there's potential for the process to be used for recycling or recovery from waste streams. "It works on any type of solution that has lithium values higher than 20 parts per million," he said, adding that the process is "adaptable for brines or any type of lithium-rich solution."
Going forward, Pure Energy will continue its testing and review process with Tenova Bateman, with other opportunities also in the works. "Look for news on these developments to be announced over the next weeks and months," Mintak said.
Li3 Energy (OTCMKTS:LIEG)
Li3 Energy holds the Maricunga project in Northern Chile, and its largest shareholder is developing a new process for extracting lithium from brine deposits.
"Our largest shareholder is Korean steelmaker POSCO, which has been developing a lithium extraction technology to revolutionize the lithium recovery process from brines," said Li3 President and CEO Luis Saenz. "The technology is patented and has undergone several testing processes with great success."
While he stated that brine projects "have historically been the lowest-cost producers," the CEO also pointed out that there haven't been new developments in lithium recovery from brines for a long, long time.
"In today's market, everyone is going to be looking for a low-cost producer, and if they can improve the recovery and productivity, that's even better," he said. "This is what the new technologies, including POSCO's, are looking to achieve. It's truly revolutionary. And it will make evaporation ponds and inefficiencies obsolete."
Speaking to the challenges of conventional evaporation techniques, Saenz said that evaporation ponds used for lithium extraction are incredibly inefficient and predicted that they "will likely not be environmentally acceptable going forward."
For its part, Li3 is focused on continuing to advance Maricunga with its local partner. "As we work to resolve and advance the Chilean legislative issues around lithium production, undoubtedly Maricunga will stand out as a premier future and advanced lithium project," he said.
Lithium Americas (TSX:LAC)
Last, but certainly not least, Lithium Americas has attracted the attention of energy and critical metals analysts such as Chris Berry for its active relationship with the Korean steelmaker mentioned above. POSCO has set up a lithium extraction demonstration plant at Lithium Americas' Cauchari-Olaroz project in Argentina.
According to POSCO, the process could potentially cut down processing times for lithium brines by months compared to traditional brine evaporation technologies, and while the company has been working on the technology for years, the demonstration plant represents the final stage in a commercialization plan for the process.
For Lithium Americas CEO John Kanellitsas, it's an exciting time for the lithium sector considering positive developments on the demand side of things as well as advancements in "potentially very disruptive" new technologies.
"Just as in every other growth industry, new technologies and approaches are occurring that are potentially very disruptive and represent revolutionary changes," he said. "I would highlight our recent press releases on the successful efforts of the POSCO demo plant at our project. These are exciting developments that will be important for the lithium sector as it grows supply production to meet increasing global demand."
To be sure, things are going well at POSCO's plant. Lithium Americas announced first production from the plant back in January, reporting that it was "achieving or exceeding all initial performance targets." At the time, Stormcrow Capital's president, Jon Hykawy, stated that a faster process would be "great for battery makers, as there would be much less risk of disruption to a delivery schedule due to inclement weather or the like."
Certainly, investors will be keeping an eye out for more news from POSCO and Lithium Americas.
For now, despite persisting difficulties for juniors in the resource sector, Kanellitsas seems optimistic about the future. "Obviously on the demand side there are many positive developments, from advancements in electric vehicles to grid storage products. As an investor it gives me confidence in visibility of demand for years to come," he said.
Editorial Disclosure: Pure Energy Minerals is a client of the Investing News Network. This article is not paid-for content.
Securities Disclosure: I, Teresa Matich, hold no direct investment interest in any company mentioned in this article.
Related reading: