Miners Vow DRC Will Not Benefit from New Laws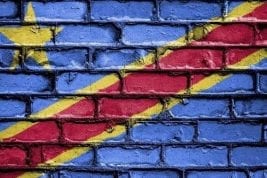 Miners heavily invested in the Central African country have warned the DRC government that it will be missing out on up to US$3 billion in investment in current mining activities.
Miners in the Democratic Republic of Congo (DRC) are wheeling out the big guns in their scuffle with the government of Joseph Kabila, warning of lost investment and a lengthy court battle.
US$3 billion over 10 years is the price of not altering new extractive industry laws, according to an alliance of operators in the DRC. It includes Canadian Ivanhoe Mines (TSX:IVN), Anglo-Swiss Glencore (LSE:GLEN), Randgold Resources (LSE:RRS) and China Molybdenum (SHA:603993).
The miners are demanding that the DRC government backtrack on certain changes to laws around extractive industries, with the sticking point being a stability clause in the previous code that's been left out of the new one.
The clause had inoculated mining license holders from changes to the fiscal regime for 10 years, giving them time to factor changing costs into their estimates. Without it, miners will have to comply with changes immediately.
So far, miners appear to have been talking to a brick wall.
In a note given to DRC officials during negotiations with the government last month, the miners said they "have confidence in their legal position" in defending their rights. "There can be no ambiguity, from a governmental point of view, as to the intention of the mining companies to protect their rights."
The note has not been released publicly, but was seen by Bloomberg reporters.
The negotiations were unsuccessful in that the government has not budged on its position on the new laws. These also include a 50-percent super-profit tax when commodities prices are 25 percent higher than laid out in a miner's bankable feasibility study.
The miners have instead proposed a sliding scale on royalties that they say would better cater to the government's desire to receive higher taxes.
The new code includes a "strategic substances" categorization as well, which stipulates that the prime minister can designate a resource as vital for the economy, allowing the DRC to slap it with a 10-percent royalty. Cobalt will receive that designation, and copper is being considered.
The Central African country accounts for 58 percent of global cobalt output, meaning that such a designation would put miners between a rock and a hard place.
Miners are determined to ensure the government doesn't get what it wants, even if it goes ahead with the new code, which was approved by Kabila in March.
As mentioned, they have told the government that by refusing to implement changes, it could lose up to US$3 billion in existing projects "since the mining companies will pursue the application of their rights."
"The government will not consequently be able to collect the revenues expected."
It's not clear how the companies will go about denying Kabila's government the riches it hopes to reap. Glencore is itself currently already in the middle of a legal battle with state-owned company Gécamines over joint ventures in the copper-rich country.
Pain for miners hit immediately when the laws were passed by the legislature in Kinshasa in February this year, with Ivanhoe Mines falling 14 percent and Glencore 2 percent in the immediate aftermath.
Hope of political change coming to the rescue is but a faint glimmer — Joseph Kabila, who has been president of the DRC since the assassination of his father, Laurent-Désiré Kabila, in 2001, has been in office for the constitutional limit of two terms, plus change.
His second term ended in December 2016, and according to reports he may bypass constitutional law with the help of allies in the legal system and run for a third term in the election this December.
Kabila's party, the ruling People's Party for Reconstruction and Democracy, is in full campaign mode for Kabila — a sign of coming chaos for investors in the troubled country, which has been in a state of constant conflict during his 17-year rule.
Even if the government were to change, the DRC has never seen a peaceful transition of power since colonial power Belgium withdrew in 1960.
Besides being home to the lion's share of the world's cobalt reserves, the DRC is also Africa's largest copper producer and the sixth-largest copper producer globally.
Don't forget to follow us @INN_Resource for real-time updates!
Securities Disclosure: I, Scott Tibballs, hold no direct investment interest in any company mentioned in this article.