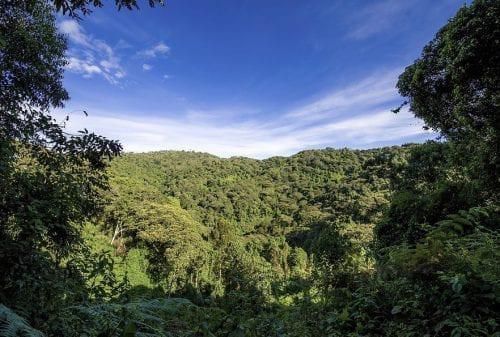 The Democratic Republic of the Congo seems to be following through on its new mining code that raises royalties and taxes on mining companies.
The Democratic Republic of Congo (DRC) looks to be following through on its new mining code that raises royalties and taxes on mining companies.
According to Reuters, which reported it had seen a draft government document detailing the new law, no substantial concessions have been made to mining companies that had been negotiating with the government.
The draft of regulations – clocking in at a decent read of 702 pages, has been circulating among mining companies operating in the Congo and retains mention of a "special tax on excess profits," which takes a 50 percent share of profits when commodity prices are 25 percent higher than planned in a bankable feasibility study by miners.
Miners Glencore (LSE:GLEN), Ivanhoe Mines (TSX:IVN), Randgold (LSE:RRS) and many others had unveiled a proposal to the government in April that would have deleted the 50 percent windfall tax in favor of a sliding scale on royalties. The companies argued that this alternative would be a more effective way to comply with the government's desire for a larger share of profits.
The companies said in an April 23 release that they were hoping to resolve the issue with provisions that would "explicitly preserve mining agreements entered into by the government."
"A mutually acceptable solution would support and encourage the substantial investment the DRC requires for the optimal development of its mineral resources and the growth of its economy," the companies said in the release.
The miners are clearly not getting through, as according to Reuters, the current draft makes no mention of a stability clause for miners – which under the previous code insulated them against changes to fiscal codes for up to ten years. It also gives the Prime Minister the ability to decree minerals as "strategic substances" which can have a ten percent royalty slapped on them.
According to the Prime Minister's office, cobalt will receive that designation, and copper is being considered, which will do damage to miner's bottom line.
The DRC is a magnet for international mining corporations – and it's no wonder. The African country accounts for 58 percent of global cobalt output, and is Africa's largest copper producer.
The new laws hit hard and fast when they were passed by the DRC legislature earlier this year – tanking Canadian miner Ivanhoe Mines shares by 14 percent, and Anglo-Swiss mining giant Glencore by almost 2 percent immediately after the news. Both companies have major copper and cobalt operations in the African country.
News that Kabila's government is not giving an inch on the new laws will pour salt in the wound for Glencore.
The company has been struggling in the Congo with an attempted dissolution of a major copper operation by a government-owned JV partner, a fight in Congo and London courts over royalties from the same operation and others with former partner and, according to the US, allegedly corrupt Israeli billionaire Dan Gertler, and the lingering attention of a Canadian investigation into payments made in the DRC.
Don't forget to follow us @INN_Resource for real-time updates!
Securities Disclosure: I, Scott Tibballs, hold no direct investment interest in any company mentioned in this article.