Zinc Price Forecast: Top Trends That Will Affect Zinc in 2023
Jan. 09, 2023 02:00PM PST
Zinc Investing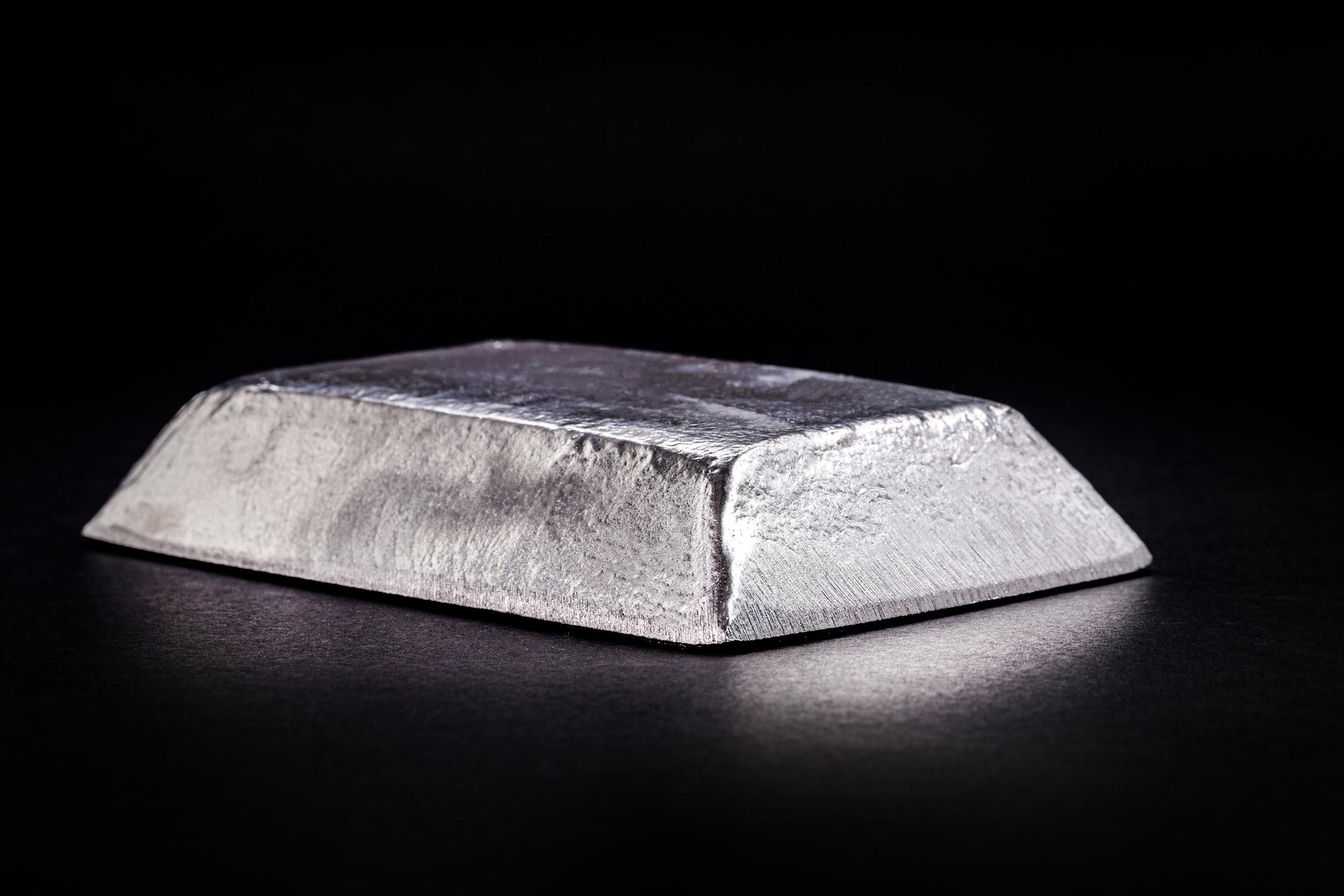 What's ahead for the zinc price? Our zinc price forecast outlines the key trends experts think will impact the metal in 2023.
Pull quotes were provided by Investing News Network clients Fireweed Metals and Emerita Resources. This article is not paid-for content.
Zinc prices hit a fresh all-time high in early 2022, but could not hold on to gains throughout the year.
The power crisis, smelter shutdowns and the war between Russia and Ukraine are some of the important factors that impacted the performance of the base metal during the 12 month period.
As the new year begins, the Investing News Network (INN) caught up with analysts to find out what's ahead for zinc supply, demand and prices. Keep reading to find out what they see coming in 2023.
---
How did zinc prices perform in 2022?
Zinc kicked off 2022 trading above US$3,500 per metric ton (MT) after the energy crisis pushed the metal to a 14 year high in 2021. But prices still had room to grow as the unforeseen Russia-Ukraine war sent zinc to a new all-time high.
Unsurprisingly, the biggest event for zinc in 2022 was the conflict between the two countries — this was not something Wood Mackenzie had factored into its forecasts, principal analyst Jonathan Leng told INN.
"The year started with pretty high electricity prices in Europe, but the war saw prices climb to unprecedented levels," he said.
Wood Mackenzie expected the concentrate market surplus to rise in 2022, but smelter suspensions were a catalyst for it to grow further. As a result, Chinese spot treatment charges jumped up by almost US$200 per MT.
"With electrolytic zinc smelting being the most energy-intensive non-ferrous metal refining process after aluminum, this squeezed the margins of smelters and triggered suspensions," Leng said. "It has also acted as a drag on the global economy and directly affected most European economies, pulling down demand for zinc."
Speaking with INN about zinc's performance in 2022, Helen O'Cleary of CRU Group said the base metal performed better than expected on the back of widespread supply disruptions.
"But inflationary pressures and US dollar strength have taken their toll in recent months," she said.
Leng expected prices to increase in 2022 based on both the low level of exchange stocks and a large metal market deficit.
"We hadn't expected such a marked deterioration in the macroeconomic environment, which caused the softening of zinc prices in the second half of the year," he said. "At over US$3,000 it is still quite a high price and the metal market remains tight."
What is the zinc supply and demand forecast for 2023?

When looking at zinc in 2023, what happens in top-producing country China remains a key factor to pay attention to.
While macroeconomic indicators for many of the world's major economies have continued to deteriorate, for Leng they are not signaling a synchronized global economic downturn.
"The Chinese economy is expected to gain some momentum in 2023," he said. "The easing of the zero-COVID policy will give the domestic economy a much-needed boost, but a major effort to stimulate the country's ailing real estate sector will not happen."
The easing of COVID-19 restrictions and the gradual return of confidence should see Chinese zinc demand rebound and grow by just under 1.5 percent in 2023 after falling by almost 2 percent in 2022, according to Wood Mackenzie data.
For its part, CRU is forecasting that Chinese zinc demand will rebound by 3 percent year-on-year in 2023, following 2022's 4.3 percent contraction. But elsewhere in the world, the outlook is more mixed.
"Demand in Europe is projected to contract for a second consecutive year, while in the US a stalling of growth in the second half of 2023 will see a modest contraction in its demand," Leng said. "However, the recovery of China and the resilience of demand from countries such as India will help return global consumption to growth after it fell in 2022."
CRU sees overall demand outside of China rising 1.8 percent year-on-year after a 2.9 percent contraction in 2022.
Although the risks to the outlook are weighted to the downside, there is some room for cautious optimism.
"For example, inflationary pressures are showing signs of easing, energy prices are falling and these together with the reduction of supply chain constraints (make it) possible that the slowdown in Europe and other parts of the world may prove less severe than expected," Leng explained to INN.
In terms of supply, Wood Mackenzie expects reasonably strong growth in mine output in 2023 as several new mines commissioned in 2022 ramp up; higher output from a few existing mines is also anticipated.
"Nearly all of the new projects starting up (in 2022) were delayed with issues ranging from COVID-related disruption of contractors involved in construction to metallurgical problems and geopolitical issues," Leng said. He noted that Aripuana in Brazil, the Neves Corvo expansion in Portugal and Zhairem in Kazakhstan were all delayed for different reasons.
CRU also expects global zinc mine supply to recover most of 2022's losses in the coming year, with growth of 1.7 percent in the cards following 2022's 1.9 percent contraction.
But as the new year begins, uncertainty remains on the zinc smelter front. "Power prices have eased as European governments have made preparations, including filling gas storage capacity for winter, but there is likely to be further volatility," Leng said.
Nyrstar's (EBR:NYR) Auby smelter in France was placed on care and maintenance in recent months, while its Budel smelter partially resumed production in November. "There is potential for a few other higher-cost smelters to follow suit and suspend production over the winter, especially if government support dries up," Leng said. "But forecast higher contract (treatment charges) and contract metal premiums next year should boost profitability."
With almost 450,000 MT per year of smelter capacity currently idled in Europe, CRU expects disruptions related to energy prices to continue throughout next year. "Smelter disruption will also remain a theme in North America and Australia," O'Cleary said. "Smelter closures in Europe will continue next year and some could become permanent."
All in all, CRU is forecasting a refined deficit of 50,000 MT.
"The biggest risks to our forecast are European smelter output and Chinese demand growth given the recent easing of COVID restrictions has led to an upsurge in cases," O'Cleary said.
For its part, Wood Mackenzie is forecasting a refined market deficit in 2023, despite higher smelter production and muted demand growth. However, at around 160,000 MT, it would be much smaller than in 2022.
The firm is also forecasting a large concentrate market surplus of 350,000 MT. "This is mainly due to increased mine supply, with several new mines commissioned (in 2022) ramping up, plus higher output from a few existing mines," Leng said.
What factors will move the zinc market in 2023?

Looking at how zinc could perform in 2023, CRU expects prices to fall on a less tight refined market and a surplus in the concentrate market. Meanwhile, Wood Mackenzie is forecasting that prices will average around US$3,100 in 2023.
"Although the economic outlook deteriorated in the latter half of (2022), we see fundamental support from the historically low level of exchange stocks, continued constraint on smelter production, combined with modest growth in demand," Leng said.
Similar to 2022, the main factor investors should watch in 2023 is smelter performance.
"In Europe, the big question is whether there will be more suspensions, and conversely when suspended plants will resume production," Leng commented to INN. "Globally, a major influence on the metal market will be whether the smelters with operating issues this year can get these fixed."
In terms of projects to watch, Leng highlighted Ozernoye in Russia.
"It is by far the largest new project on the horizon and is due to start up next year," he said. "But it faces some big challenges, including limited capacity on the Trans-Siberian Railway, increased complexity in shipment and credit arrangements being a Russian producer (less so for shipments to China) and restricted access to most foreign-made equipment."
Another potential issue that may upset the zinc concentrate market is a proposal to implement new concentrate quality standards for zinc concentrates imported into China.
"Proposals include more strict limits on arsenic and mercury in concentrate and new limits on chlorine, fluorine and thallium," Leng said. "This could effectively bar a lot of material currently imported into the country, leading to a huge displacement of material in the global concentrate market. It is unlikely to be implemented next year, but this is a possibility and we expect some tightening of import standards in the next few years."
For O'Cleary, a factor investors should keep an eye out for is fresh Chinese stimulus to counteract the country's COVID-related slowdowns. "This could provide upside in H2," she said.
Don't forget to follow us @INN_Resource for real-time news updates.
Securities Disclosure: I, Priscila Barrera, hold no direct investment interest in any company mentioned in this article.
Editorial Disclosure: The Investing News Network does not guarantee the accuracy or thoroughness of the information reported in the interviews it conducts. The opinions expressed in these interviews do not reflect the opinions of the Investing News Network and do not constitute investment advice. All readers are encouraged to perform their own due diligence.
Investing News Network websites or approved third-party tools use cookies. Please refer to the cookie policy for collected data, privacy and GDPR compliance. By continuing to browse the site, you agree to our use of cookies.