Why is Africa the only inhabited continent in the world without a major zinc-producing nation?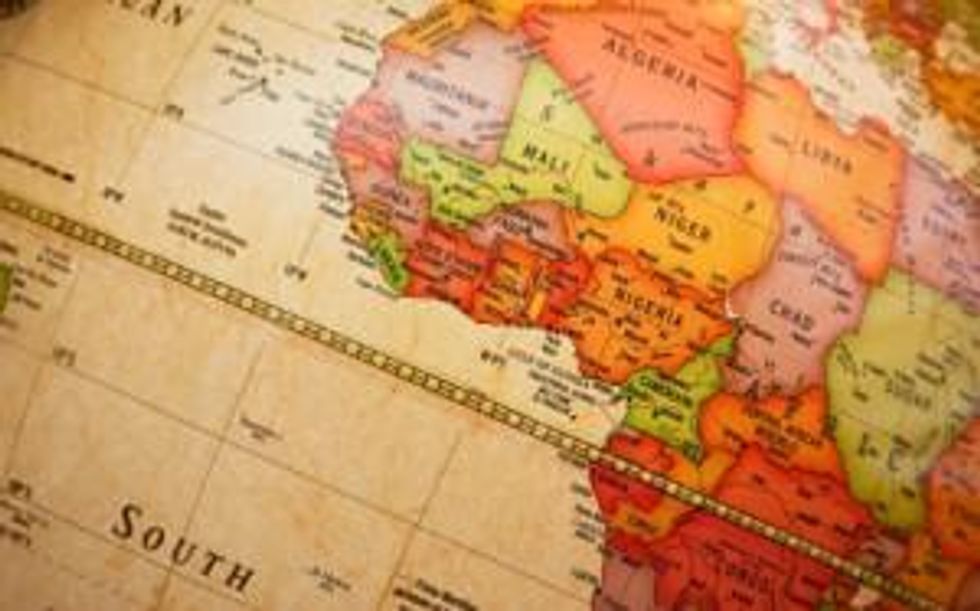 The last few weeks have seen a flurry of zinc news from an unusual locale: Africa.

In mid-March, Blackthorn Resources (ASX:BTR) announced that it will receive another $80 million in equity from major partner Glencore International (LSE:GLEN) to construct its Perkoa zinc project in Burkina Faso.
A week later, reports emerged that Zambia is courting Indian investment in its zinc sector.
All this on a continent that doesn't usually get talked about in zinc circles. Are these one-off projects? Or does Africa have unrecognized potential that's finally coming to light?
Few big projects
Africa isn't historically a zinc market hot spot. In fact, it's conspicuously absent amongst the world's top zinc-producing regions.
A 2012 US Geological Survey (USGS) report on global zinc production and reserves found that major zinc mines exist on every other inhabited continent. Australia, Ireland, China, India, Peru and Bolivia all rank amongst the world's top 10 zinc-producing nations.
The African production that does exist is small enough to be relegated to the survey's "other" category, which in total makes up just 13.6 percent of global output.
So why is there no major production on one of the world's largest and most mineral-rich continents?
History suggests it's not for lack of geologic potential. Mines in Morocco, Tunisia and South Africa — largely shuttered over the past decade — were significant producers in the past.
Namibia provides a more current showcase of Africa's zinc potential.
The Skorpion mine and smelter complex in the country's far south, originally owned by Anglo American (LSE:AAL), has a nameplate production capacity of 150,000 metric tons (MT) of zinc metal per year, according to another USGS publication. That makes it one of the world's top ten production centers — even if the nation as a whole lags behind other zinc-producing countries.
In fact, the Skorpion facility is so large — especially compared to the few others on the continent — that when it came online in 2003, it immediately transformed Namibia from a zinc nothing to Africa's largest producer of finished metal.
Lack of processing
Africa's lack of zinc output may have more to do with economics than geology.
Substantial resources of some metals, like copper, were recognized on the continent early on, prompting the development of significant processing complexes in countries like Zambia and the Democratic Republic of the Congo.
That allowed copper producers to refine their mined ores and create high-value, finished products that could be efficiently exported to markets abroad.
But in the case of zinc — and in fact most other base metals — the lack of a large, easily identifiable mineral resource like the Copperbelt meant it wasn't worth the investment for colonizers to build smelters or other upgrading facilities.
That left Africa's zinc mines with the challenge of producing concentrate, then trying to move substantial volumes of that product to processing centers overseas.
Faced with this daunting task, few developers chose to pursue zinc projects.
But today the world is hungry for new metal supplies and project economics are changing. And projects like Skorpion — which graded over 10-percent zinc at the beginning of the mine's life — are worth spending money on.
An unplucked gem?
Other majors are now seeing similar potential on the continent.
With a history of underdevelopment, Africa currently holds some of the world's highest-grade undeveloped deposits.
That's why Glencore is investing in Burkina Faso's Perkoa project — the deposit's 6.3 million MT of ore reserves grade a muscular 13.9-percent zinc.
At this grade, Perkoa will likely be viable even without an associated processing facility, making it a highly desirable source of zinc concentrate in a world that is searching for new supply.
Glencore bought an initial 50.1-percent interest in the project in 2010 from junior Blackthorn. The major has now contributed $140 million in funding for the project, and with the additional $80-million injection announced last month, will likely take up to a 73-percent interest.
Africa's proximity to Asian end users is also driving interest in its underdeveloped zinc sector. In 2010, Indian major Vedanta Resources (LSE:VED) acquired the Skorpion mine from Anglo American.
That firm now looks to be eyeing more investment in African zinc. Last month, Zambia's vice president, Guy Scott, visited Vedanta's facilities during a trip to India, according to MetalMiner. Scott reportedly said that Zambia would like to cooperate with India on developing its zinc sector — a decision that was likely inspired by Vedanta's success in nearby Namibia.
Growing junior presence
Where big miners show interest, juniors always follow, and now smaller explorers and developers are coming to the African zinc sector.
There's been a presence in the northeastern nation of Eritrea for some time. Nevsun Resources (TSX:NSU,AMEX:NSU) is developing the Bisha copper-zinc-gold–silver deposit, while Sunridge Gold (TSXV:SGC) holds the Emba Derho zinc-copper-gold project.
Bisha is one of Africa's choice zinc development projects, with grades over 6 percent. Chalice Gold Mines (TSX:CXN,ASX:CHN) is looking for similar targets at its nearby Mogoraib North project.
On the micro-junior side, Currie Rose Resources (TSXV:CUI) has currently halted activity pending the acquisition of a South African property package that includes the Sondzela project, which holds potential for zinc-bearing volcanogenic massive sulfide deposits.
But perhaps the most interesting African zinc play is a new one: Credent Capital (TSXV:CDT.P).
In May 2012, the company signed a letter of intent agreeing to allow privately held Elephant Copper, an Africa-focused explorer with significant zinc potential, to complete a reverse takeover.
Elephant reportedly holds projects in Botswana, near to known deposits containing up to 25 million MT of lead-zinc mineralization at grades of up to 3 percent.
In February, the closing deadline for the deal was extended to March 15. No word has been given lately on the status of the deal, and the company remains halted.
Securities Disclosure: I, Dave Forest, do not hold equity interest in any companies mentioned in this article.
Related reading: 
Investing News Network websites or approved third-party tools use cookies. Please refer to the  cookie policy for collected data, privacy and GDPR compliance. By continuing to browse the site, you agree to our use of cookies.