5 Top Copper News Stories for November 2015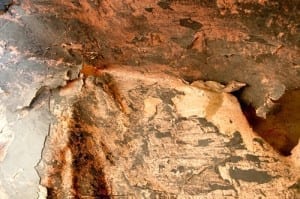 Here's a look at some of the Investing News Network's most popular copper news stories from last month.
It was another down month for copper prices in November, with spot copper losing 9 percent for the month overall. Currently, COMEX copper prices are sitting at just $2.06 per pound.
In other copper news, some of the world's top copper producers, including Glencore (LSE:GLEN) and Freeport-McMoRan (NYSE:FCX), have continued to see share price declines. Both miners have made cuts to copper production as of late due to lower prices for the red metal.
Overall, lackluster demand from China and a stronger US dollar continue to weigh on copper prices. But it isn't all bad; a number of junior miners have continued to move ahead with projects despite the weak market, and larger players like BHP Billiton (NYSE:BHP,ASX:BHP,LSE:BLT) have recently reaffirmed their positive outlook for copper in the medium term.
With that in mind, here's a look at some of the Investing News Network's most popular copper news stories from last month.

1. Will Copper Prices Fall Below $2 per Pound?
Spot COMEX copper prices are down nearly 30 percent year-to-date, and while many were hoping for the red metal to move back above $3 earlier in the year, in November, copper prices were slipping dangerously close to $2. Stefan Ioannou of Haywood Securites believes that $2 is an important psychological level for many people, and that things have not been looking great for copper as of late.
However, in conversation with the Investing News Network he also noted that China is still growing on an absolute basis, despite a slowdown in its rate of growth. Perhaps more importantly, he drew attention to the cost of production at existing mines, explaining that at $2 copper, 20 percent of the world's producing copper mines will no longer be economic. Click here for more of Ioannou's thoughts on the copper price.
2. Glencore Closes Below 1 Pound
It's been a tough year for miners all around, but Glencore drew some extra attention when its share price closed below 1 pound for the second time this year. Overall, the miner is down a whopping 68 percent so far in 2015, and it isn't the only larger mining company to fall this year; Freeport-McMoRan is down 67 percent despite billionaire investor Carl Icahn moving in on the company later in 2015, and BHP has seen its share price drop 44 percent on the NYSE. Read more about Glencore here.
3. Copper Prices Boosted by China News
A few days after its brush with the $2 mark, copper prices got got a tiny bump from some supportive news out of China. The Wall Street Journal reported there had been indications that the Chinese government would start to stock up on nickel, zinc and aluminum, and that meant good news for the entire base metals complex, including copper. At the same time, there was news of Chinese authorities planning to intervene to put a stop to excessive short selling of copper and other metals. Read more here.

4. Best Copper Stocks 2015: The TSXV's Top Performers
Despite falling copper prices and a drastically dropping TSX Venture Exchange, a number of copper-focused junior mining companies have managed to do well for the year. At the time of publication, top performers in terms of percentage gains for the year included Arena Minerals (TSXV:AN), Quaterra Resources (TSXV:QTA,OTCMKTS:QTRRF), Euromax Resources (TSXV:EOX), Abacus Mining and Exploration (TSXV:AME) and Reservoir Minerals (TSXV:RMC). Learn more about what these juniors have been up to in 2015 here.
5. LME Copper Price Falls on Stronger Dollar
This price update from the start of November describes a drop in copper prices due to, you guessed it, a stronger US dollar. That said, Reuters also cited a surprise drop in German industrial orders as another factor adding pressure to copper. Copper prices had previously gotten a boost after Glencore announced plans to cut even more copper production between now and 2017. Click here for more on copper prices.
Securities Disclosure: I, Teresa Matich, hold no direct investment interest in any company mentioned in this article.