Revett Minerals Outlook Bright as Environmental Hurdle Lifted
With its Rock Creek mine one step closer to becoming a reality, the outlook for Revett Minerals looks bright in the eyes of analysts and executives.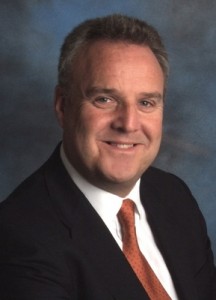 Having overcome a major environmental legal action that has been a thorn in its side for years, the outlook for Revett Minerals (NYSEAMEX:RVM) is looking as good as it ever has, and that optimism is shared by analysts and corporate executives alike.
Last week, a federal appeals court found that Revett's planned silver and copper Rock Creek mine in northwestern Montana would not violate the Endangered Species Act and therefore not significantly hurt the local grizzly bear and bull trout population. The ruling paves the way for the company, which currently operates the Troy mine only miles away, to bolster its output as Rock Creek is expected to produce about 52 million pounds of copper and 6 million ounces of silver per year over a 25 year period.
The latest ruling from the Ninth US Circuit Court of Appeals regarding Rock Creek mine's environmental impact lifts a significant "stumbling block," said CEO John Shanahan, adding that assuming all goes as plan over the next year, phase one of the mine should be in place by the spring of 2013, and actual production at the mine would begin in 2018.
Once Revett has not one, but two mines in operation, the company will not only be able mitigate financial risks between Troy and Rock Creek, they will be able to share equipments as well as expertise, Shanahan said.
Analysts are also buoyant about Revett's outlook. The day after the court ruling was announced, Stonecap Securities increased its target price to $8.60 from $7.00 and maintained its "outperform" rating on the back of strong third quarter earnings as well as the prospect of Rock Creek becoming a reality in the future. Certainly, analysts have been broadly upbeat about Revett, not least because of its more cautious approach to doing business with eyes focused on longer-term investment returns.
The company finalized its listing on NYSE Amex in May, which has expanded its outreach to a wider pool of investors both within and outside of the United States, while it also has adhered to a more conservative approach when it comes to forecasting market trends. In late September, Revett announced that it had sold forward about 25 percent of forecast copper production at $4.00 per pound for 2012. For the fourth quarter of 2011, the company sold forward about half of its forecast copper production at $3.55 a pound.
Shanahan stated then that "we believe our ability to prudently manage short term commodity price risk is an important component in our overall goal of fully utilizing our reserves and resources at Troy which in turn forms an important cornerstone in financing and developing Rock Creek."
Copper prices could reach about "$6 a pound in 2012 and 2013," Shanahan said, but added that the company could break even at $2 a pound for copper at its Troy mine, and Rock Creek being even lower at around $1.50 a pound.
As for global cooper demand in the medium term, Shanahan is confident that the need for the red metal will remain robust even if Chinese demand falters and the global economy remains sluggish.
"There's very little inventory (of copper) in the world," Shanahan said, adding that it is becoming increasingly more expensive to producer high quality red metal, while political and social risks always remain that could thwart production at any time. At the same time, global demand for copper is "insatiable" even with the economic doldrums as many of the products that are deemed essential or with great growth potential are heavily dependent on copper, such as hybrid cars which use 30 to 40 percent more copper than their conventional counterparts.
Disclosure: I, Shihoko Goto, have no interest in the companies mentioned in this article.