Nevada Copper Reaches Milestone with Passing of Lyon County Land Bill
It's been a couple of years coming, but with today's passing of the Lyon County Land Bill in the US House of Representatives, Nevada Copper is one step closer to permitting Stage 2 of its Pumpkin Hollow project. The Northern Nevada Land Conservation and Economic Development Act, which includes the Lyon County bill, was passed unanimously on Monday.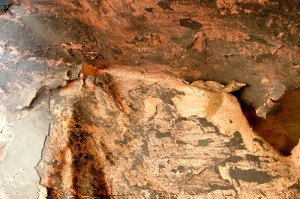 It's been a couple of years coming, but with Monday's passing of the Lyon County Land Bill in the US House of Representatives, Nevada Copper (TSX:NCU) is one step closer to permitting Stage 2 of its Pumpkin Hollow project in Yerington, Nevada. The Northern Nevada Land Conservation and Economic Development Act, which includes the Lyon County Land Bill, was unanimously passed on Monday.
The bill is crucial for the advanced-stage copper mining and development company as it will allow for an accelerated permitting path for Stage 2 of its Pumpkin Hollow project. Slated to put out 70,000 tons per day of ore, the open-pit Stage 2 mine will be much larger than the 6,500-ton-per-day Stage 1 underground mine at Pumpkin Hollow. That part of the project is located just 2 miles away, and both mines will be integrated into a single project once fully developed.
Nevada Copper president and CEO Giulio Bonifacio stated in today's release, "[t]his is a significant milestone in our joint effort with Lyon County and the City of Yerington to pass the Lyon County Bill. Enactment of this Bill greatly enhances our ability to become fully permitted by early 2015 on our much larger Stage 2, open pit mine."
With a reserve of more than 4.1 billion pounds of copper alone and a mine life of 22 years, Stage 2 definitely makes up the lion's share of Pumpkin Hollow.
Widespread support
The Lyon County Land Bill still needs to pass through the US Senate before being signed into law, but it already has full support from both Democrats and Republicans. That's largely due to a lot of hard work on Nevada Copper's part. As Bonifacio told Copper Investing News (CIN), the company has "worked jointly and collaboratively with both the House and the Senate to get this done and provide language that is acceptable for both groups." Given the strong support for the bill, he believes that Senate approval could happen "before the end of the year," or even "as rapidly as within the next two to three weeks."
Meanwhile, both the bill and Nevada Copper's project are being viewed positively at both the county and municipal levels as well. The Reno Gazette notes that the mine will bring about 1,000 high-paying jobs to Lyon County, which Bonifacio said could be multiplied by three or four times — a key point, since the region was hit hard during the last recession. US Congressman Steven Horsford, who sponsored the bill, stated, "Yerington desperately needs an economic jolt, and this job-creating legislation will put Nevadans back to work."
In terms of the future of the bill, Senator Dean Heller said in a statement on Monday, "I support this legislation and will work with Senator Reid … to ensure this proposal appears on the President's desk for signature prior to the end of the 113th Congress."
A very significant project
No doubt, Pumpkin Hollow will be a boon for both the Yerington and Nevada economies, but beyond that, the project has caught investor attention as well. Nevada Copper's share price has increased by over 50 percent so far this year, and the company received another 6-percent bump on today's news.
Outlining some key figures, Bonifacio stated that the project as a whole currently has 5.2 billion pounds of proven and probable copper reserves and is expected to produce over 250 million pounds of copper per year for 22 years or more. That alone is nothing to shake a stick at, but the CEO also said "there is more upside to be had with further drilling." Furthermore, Pumpkin Hollow is located in one of the most mining-friendly jurisdictions in the world, near railroad and power infrastructure. "We're really talking about a very significant project," Bonifacio said. "Very rarely do you see projects like this move forward so rapidly."
Though Stage 2 at Pumpkin Hollow has been somewhat beholden to the workings of the United States Congress, the CEO also said that Nevada Copper has been working hard to develop its Stage 1 mine, which is already fully permitted and in construction. Certainly, Pumpkin Hollow stands to be developed as a district-scale operation, and as Bonifacio said, "for a small company like Nevada Copper with a market cap of $200 million, to be able to do this is very significant."
What's next?
Still, despite this year's gains, Bonifacio believes that Nevada Copper's share price has room to move higher. "It's up a bit [today], but it's not where we believe it should be," he said.
Case in point, looking at this year's acquisition of Augusta Resources (TSX:AZC) and its Rosemont copper project by Hudbay Minerals (TSX:HBM), a back-of-the-envelope calculation would suggest that Augusta was valued at about 12 cents per reserve pound of copper. The same logic puts Nevada Copper at just 3 cents per reserve pound, or roughly four times less, even though, as Bonifacio said, Pumpkin Hollow holds similar copper reserves.
Still, the CEO is confident that as it approaches permitting for Phase 2, Nevada Copper is jumping to the top of plenty of watch lists, and will have a strong value proposition once its permits are secured.
In terms of what to expect next, Nevada Copper anticipates that it will move towards a fully permitted Stage 2 operation once the bill is passed in the Senate. Interested investors will want to keep an eye on the company, as it plans to work quickly once the bill moves forward.
To be sure, today's results have come "on the back of a couple years of a lot of work," said Bonifacio. "Now we're primed to get this done."
At close of day today, shares of Nevada Copper were up almost 6 percent, trading at $2.09.
Securities Disclosure: I, Teresa Matich, hold no direct investment interest in any company mentioned in this article.
Editorial Disclosure: Nevada Copper is a client of the Investing News Network. This article is not paid-for content.
Related reading:
Nevada Copper: Ready When You Are, Congress