Copper Trends: A Review of 2016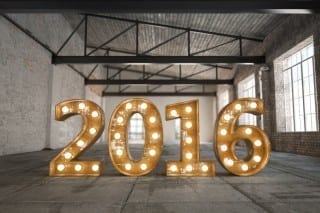 Copper is at a turning point, and if the copper mining juniors are any indication – it will be a busy year ahead. Here we recap 2016, and look at companies to watch in 2017.
The copper forecast for 2017 is bullish — some say it's because of Trump, while others say it's more about supply and demand. Here we take a look at copper trends in 2016: how the red metal's price did, and big news in the past year.
2016 started with a price dip to a year-low of $1.93/lb on January 19, but the red metal slowly gained back its bearings in the latter half of 2016, which also coincided with the US presidential elections.
The US Geological Survey says that global copper production increased by 200,000 tonnes for a total of 18.7 million tonnes in 2015, despite reported production cuts from major miners.
By August 2016, copper prices were up about 2 percent overall, trading at $2.16 per pound. In the same period, Goldman Sachs was warning investors about a "supply storm" for copper, and stated in a note that the company's estimates suggest "copper is entering the eye of the supply storm," and further said that the wall of supply would translate to an increase in copper smelter and refinery charges thus affecting refined copper production.
But in December, the investment bank giant dramatically turned bullish on copper, contributing the change in sentiment to improved supply and demand fundamentals.

Scotiabank, in a note to investors in December said the fourth quarter of 2016 "has been great for copper and we think this new-found positive sentiment will carry into 2017." The bank pointed out that more confidence in future metals demand is the big driver for this positive sentiment. The note further said that supply disruptions could be a potential factor in 2017, "there are big labor negotiations in December and into early 2017 at some of the world's largest copper mines," the bank stated.
News in 2016
Copper miners have had their share of ups and downs in 2016. To name a few:
Top copper stocks rallied in 2016 and even outperformed 2015's best, registering gains as high as over 800 percent year-to-date — see our list of top copper stocks on the TSX and the TSXV.
Companies to watch in 2017
Copper is at a turning point, and if the copper mining juniors are any indication – it will be a busy year ahead. Below are some copper-focused companies of note.
In 2016, Western Copper and Gold's (TSX:WRN) Casino Project was rated number 1 in Goldman Sach's Copper 85 report (released in July 25, 2016) due to its IRR rate of 15 percent. The report identified companies that are best positioned to deliver growth with attractive returns, taking into consideration project capital intensity and balance sheet strength. Western Copper and Gold expects construction to begin in 2017, with first commercial production anticipated in 2020.
In December, Dundee Capital Partners issued the following copper-focused companies "Buy" recommendations:
2016 may have been a tough one for copper junior miners due to the wild price ride, but junior miners are cautiously optimistic — and analysts bullish — for what 2017 may bring. As David Morgan said, "Dr. Copper is called Dr. Copper for a reason. It's got a PhD in economics, and if we see an increase in the copper price it's very much telling us in real terms that there is further industrialization going on."
Securities Disclosure: I, Pia Rivera, hold no direct investment interest in any company mentioned in this article.
Editorial Disclosure: Western Copper and Gold is a client of the Investing News Network. This article is not paid-for content.