Copper Steadies as Investors Await China's Leadership Change
As China prepares for its once-a-decade leadership change, copper investors are cautious, waiting for signs of whether the country will expand stimulus. Meanwhile, the prospect of scheduled tax hikes and spending cuts in the US in 2013 — known as the "fiscal cliff" — put a damper on hopes that President Barack Obama's re-election would mean good news for infrastructure investments.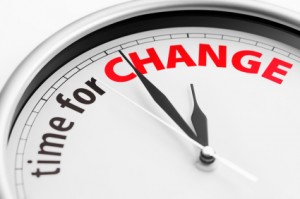 Copper steadied Thursday as investors trod carefully ahead of a leadership transition in China and as the European Central Bank held the main interest rate at a record low of 0.75 percent. Meanwhile, President Barack Obama's re-election initially gave copper a boost on the hope that his government will continue economic stimulus measures, but the red metal then slipped to a two-month low as attention turned to the looming so-called fiscal cliff in the US, which entails scheduled tax hikes and spending cuts that could hamper economic growth.

"There was a brief euphoria after Obama's re-election but now we have gloom over the U.S. fiscal cliff and caution over the leadership change in China which is also impacting sentiment," Citigroup analyst David Wilson told Reuters.
The uncertainty surrounding Chinese demand stems from the fact that the country has built up increasing stocks of copper even as pressure mounts on leaders to expand stimulus after seven consecutive quarters of slower economic growth.
"With the new leadership, we may see more of the infrastructure projects that a lot of people had expected in the third quarter," PVM Futures broker Harry Denny told Bloomberg.
Moreover, Barclays Capital last week said that data shows that China's home appliances production rose in September, which could bode well for copper prices. "While physical traders report that spot copper sales remain weak, the continued improvement in the downstream sector increases the chance that restocking will help to lift copper demand," Kitco cited Barclays as saying.
On the London Metal Exchange, copper for three-month delivery ended up 0.3 percent at $7,630 per tonne on Thursday compared to $7,610 the day before. It is down nearly 10 percent from a recent high of $8,422 in September. COMEX copper for December delivery was trading 0.8 percent higher at $3.495 per pound in New York.
Company news
Rio Tinto (LSE:RIO,ASX:RIO,NYSE:RIO) said a Chinese company has agreed to supply power to its Oyu Tolgoi copper and gold mine in Mongolia. CEO Andrew Harding said this means the company can bring the first phase of the mine into production in the first six months of 2013. The company and its partners, Turquoise Hill Resources (TSX:TRQ,NYSE:TRQ) and the government of Mongolia, have invested almost $6 billion into the project. Separately, the Mongolian government alleges that Rio's SouthGobi Resources (TSX:SGQ) has avoided $120 million in taxes, The Australian reported.
BHP Billiton (ASX:BHP,NYSE:BHP,LSE:BLT) has started planning for a successor to CEO Marius Kloppers, AFP reported.
Glencore International's (LSE:GLEN) revised $33-billion takeover offer for Xstrata (LSE:XTA) is dividing shareholder advisory groups, Bloomberg reported. Pensions & Investment Research Consultants is recommending that shareholders oppose the deal while Institutional Shareholder Services and Glass Lewis are encouraging investors to support the takeover. Investors will vote on the deal on November 20.
Oracle Mining (TSX:OMN) concluded the agreement under which MF2 Investment Company will invest up to $10 million in Oracle, as well as acquire a 3 percent net smelter returns royalty on the future sale of any metals and minerals derived from the Oracle Ridge copper mine in Arizona for another $10 million.
Inmet Mining (TSX:IMN) said its offer for Petaquilla Minerals has expired and that it didn't acquire any of Petaquilla's shares in the total $133 million cash-and-stock bid.
Tiger Resources (TSX:TGS,ASX:TGS) said that 17 of 20 diamond drilling holes at Kileba, a deposit within its Kipoi copper project in the Democratic Republic of the Congo, returned copper mineralization. "Assay results add further confidence to the continuity of copper oxide mineralisation across the middle of the Kileba deposit and to the northern extension."
Junior company news
Deep-sea mining group Nautilus Minerals (TSX:NUS,LSE:NUS) said it has made two "high grade" discoveries in the territorial waters of the Kingdom of Tonga. It said samples from the discoveries assayed up to 11.9 percent copper, 59.8 percent zinc, 28.6 grams gold per tonne and 673 grams silver per tonne.
Tirex Resources (TSXV:TXX) said it has raised $7.7 million in a private placement to help fund exploration of new areas as the company starts its gold and copper production.
Sunridge Gold (TSXV:SGC) said the feasibility study for its Asmara project in Eritrea will be completed in the second quarter of 2013 after raising $10.8 million in funding. The copper, zinc, gold and silver mine is expected to have a net present value of $555 million and an internal rate of return of 27 percent over 15 years.
Hana Mining (TSXV:HMG) said drill results at its Ghanzi project in Botswana continue to confirm economic copper mineralization and that it may change its potential mine plan.
Securities Disclosure: I, Ragnhild Kjetland, hold no investment interest in any company mentioned in this article.