Copper Rally Continues, Analysts Are Skeptical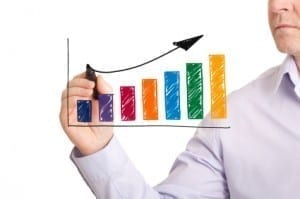 Find out what Rick Rule, David Morgan, Stefan Ioannou and Guy Wolf said about copper's continued rally this week.
Copper continues its rally, but analysts are perplexed.
Bloomberg says, "Copper's surge has baffled many traders and analysts who have spent their careers closely monitoring fundamental indicators such as the level of demand and mine supply."
Copper traded at about $5,434 a metric ton on Tuesday after recording gains during Asian hours. The red metal is the best performer on the LME this quarter, and jumped 11 percent last week.
What the analysts are saying
Guy Wolf, Global Head of Market Analytics at Marex Spectron Group believes that the recent daily volume for copper is driven by Asian demand. He says "There is a huge amount of an intraday churn on Shanghai, relative to the LME and Comex. So to me, it's more indicative of the existence of retail investors."
Citigroup's Analyst David Wilson also agrees that copper caught investor attention because it has lagged behind other commodities.
Alan Knuckman from Bulls-Eye Option thinks that it's a "short-covering rally" due to the fact that copper has been beaten down until a few weeks ago, when China signalled growth, and after that, the US elections with US President-elect Trump and his vision on infrastructure.
Codelco lowers China 2017 copper premiums
However, amidst the copper highs last week, Chilean state miner Codelco, the world's top copper producer, lowered its 2017 copper premiums for deliveries to China. Reuters reported that Codelco's senior commercial vice president Rodrigo Toro said the company set 2017's copper premium for China at $72 a ton on top of LME cash prices.
This rate is lower than 2016's term premiums, and is Codelco's lowest level since 2009.
Since Codelco's premiums are the benchmark for global contracts, other copper producers are expected to follow.
Analysts remain skeptical about the copper rally
In a recent interview with INN, David Morgan said, "I am remiss to say I'm excited about it yet, I'd want to see a larger increase in the copper price out of the range it's in right now, on a large volume and I'd like to see it sustained."
At the Cambridge Gold & Silver Summit, INN asked Rick Rule about the current copper rally and he said that it is a false one. He explained, "The recovery we had in 2000 to 2002 was a supply destruction recovery. We've been through the bear market in the '90s and we had impaired, in the long term, society's ability to produce things like coal, copper, oil and gas, uranium. The dramatic price moves we saw were a response to the fact that the industry's productive capacity had been diminished. So when price signals came into the market, the industry couldn't increase supply to respond to price signals. That will happen again in industrial materials because we've been in an industrial materials bear market since 2010, but we are not there yet."
Commerzbank issued a note today that stated further correction potential for copper is likely in the future, and that the surge in copper price "was driven primarily by speculation."
Stefan Ioannou of Haywood Securities reports the same on his research report, stating that near-term volatility will likely continue.
Junior miners weigh in
We asked junior miners what their take is on the current copper rally.
Western Copper and Gold (TSX:WRN) CEO, Paul West-Sells, in an email to us, said, "There may be a small correction in the immediate term, but the fact remains that there needs to be sustained higher prices in order for any substantial new copper supply to come online."
Trilogy Metals (TSX:TMQ) CEO Rick Van Nieuwenhuyse on the other hand, believes that anticipated future copper production is also affected by recent news from copper producers, such as Codelco transforming their Chuquicamata mine from an open pit to an underground mine. He wrote in an email to us, it "will cost over a billion dollars more than originally estimated – making that a tougher decision to finance and consequently extending that contribution to the overall anticipated future copper production."
Will the price of copper go down or will it go even higher? Only time will tell but we are surely keeping a close eye on it.

Don't forget to follow us @INN_Resource for real-time news updates!
Securities Disclosure: I, Pia Rivera, hold no direct investment interest in any company mentioned in this article.
Editorial Disclosure: Western Copper and Gold and Trilogy Metals are clients of the Investing News Network. This article is not paid-for content.