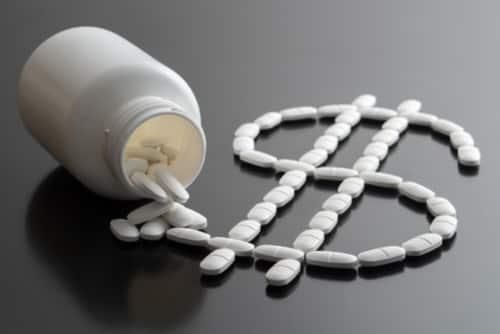 The pharmaceutical market is expected to increase in value, meaning there are plenty of opportunities when it comes to investing in pharmaceutical stocks.
Market participants seeking portfolio diversification may want to consider pharmaceutical stocks.
Despite a reputation for being high risk, pharmaceutical companies can be compelling for long-term investors. With the possibility of patented entry into new areas of treatment, the pharmaceutical industry can present profitable opportunities for those who do their research.
When it comes to investing in public pharma companies, investors should keep a close watch when they reach the clinical trial stage. Clinical trials are often a make-or-break chance for companies and their products — successful results can lead to big gains in the market, but failures or lack of advancement can have the opposite effect.
---
To better answer investors asking the question, "Why should I consider investing in pharmaceutical stocks?" here the Investing News Network looks at how drugs are approved in the pharma industry, the treatment trends in healthcare and the industry's future growth.
How does the FDA approval process work for pharma stocks?
The US Food and Drug Administration (FDA) is the regulatory agency behind all of the medicines that get approved for commercial availability in the US. The FDA's Center for Drug Evaluation and Research (CDER) does the job of assessing each product before it is sold on the market.
Before that, the FDA requires drug companies to perform multiple stages of studies to test their candidates. Results from these studies, which indicate safety, efficacy and intended use, are then sent to CDER.
A green light from the agency means that the CDER has reviewed the studies and agree that it is a valuable and relatively safe product that should be commercialized. There are several approval processes that take place, including analyzing the disease the drug is targeting, looking at other treatment options, reviewing positives and negatives from clinical trials and examining how to manage any risks associated with the product.
However, FDA approval in the healthcare sector can take years. Once a new therapy is developed by a drug company, it generally goes through three years of laboratory testing before the FDA even receives an application. Once approved, drugs then go through the clinical trial phases.
Of course, there is not a one-size-fits-all FDA application for drug candidates. According to the agency, there are five types of applications:
Investigational new drug application — the first step in the FDA's review process.
New drug application — a proposal a drug sponsor makes to the FDA to sell and market a new drug in the US. It is the final step in the FDA's review process.
Abbreviated new drug application — an application to the FDA for a generic version of a drug that has already been licensed or approved by the agency.
Therapeutic biologics application — an application required for licensing under the Public Health Service Act.
Drug applications for over-the-counter (OTC) drugs — OTC drugs are categorized as being safe for use by the public without needing advice or a prescription from a healthcare provider. The FDA reviews ingredients and labeling of at least 80 therapies rather than singular products. Each category receives an OTC drug monograph and, when a final monograph is done, drug companies can use that footprint to develop an OTC product without needing approval from the regulator.
The area that is perhaps the most attractive in terms of pharma stock opportunities is new drug approvals. Novel drugs mean innovation and new products available on the market, particularly when it comes to rare diseases.
In 2022, the FDA's CDER approved 37 novel pharmaceutical products, including new treatments for patients with serious conditions such as HIV, diabetes and non-small cell lung cancer.
What are the biggest pharma market trends?
According to Research and Markets, by 2026 the global pharmaceutical market is expected to be worth more than US$2.1 trillion. Fierce Pharma states that there are currently a number of promising drugs in the big pharma pipeline in the fields of oncology, neurology, immunology and gene therapy.
Oncology tops the list of the biggest therapeutic markets for drug sales. Drug sales for diabetes and autoimmune disease therapies are also experiencing significant growth. The most notable oncology drug coming down the pike is focused on lymphoma. AbbVie (NYSE:ABBV) and Genmab's (NASDAQ:GMAB) CD3xCD20 bispecific antibody epcoritamab is targeting the large B-cell lymphoma market.
Gene editing, including CRISPR technology, is also gaining ground in the pharmaceutical market. A market report from Business Research Company projects that the global CRISPR technology market will grow from US$1.65 billion in 2021 to US$3.11 billion by 2026.
While niche drugs from top pharmaceutical companies are creating investment opportunities, policy around drug prices remains a hot topic. A few years ago, former FDA Commissioner Scott Gottlieb put the agency on a crusade to lower drug prices by inciting competition between pharma companies.
The search for a COVID-19 vaccine, alongside concerns about prohibitive drug costs, placed further pressure on lawmakers to regulate prescription drug pricing.
While the Trump administration was ultimately unable to secure lower drug prices for Americans, current US President Joe Biden has picked up the mantle. Speaking during his State of the Union Address in early 2022, he reiterated the call he made in his first address for Medicare to have the power to negotiate lower drug prices.
The passage of the
Inflation Reduction Act
in August 2022 helped to alleviate drug prices for seniors on Medicare, including insulin.
What's the outlook for pharma stocks?
While most of the leading pharma stocks are based in the US, the global pharmaceutical market is poised for exceptional growth, driven by big pharma as well as small- to micro-cap stocks.
According to a report from IQVIA, the industry has experienced a 3 percent compound annual growth rate since 2016. Looking forward, IQVIA is projecting a compound annual growth rate range of 3 to 6 percent, and expects the market to exceed US$1.7 trillion in 2027.
Depending on your portfolio strategy, you might prefer investing in big pharma stocks, or you might prefer smaller companies with growth potential. Overall, with speedier drug approvals, an ever-increasing customer base and many rising sectors, investing in pharmaceutical stocks could be a good move.
This is an updated version of an article originally published by the Investing News Network in 2015.

Don't forget to follow us @INN_LifeScience for real-time news updates!
Securities Disclosure: I, Melissa Pistilli, hold no direct investment interest in any company mentioned in this article.
How to Invest in Pharmaceuticals:
Featured Pharmaceutical Investing Stocks
Investing News Network websites or approved third-party tools use cookies. Please refer to the cookie policy for collected data, privacy and GDPR compliance. By continuing to browse the site, you agree to our use of cookies.