Pharmaceutical Investing
What is In-Licensing?
Apr. 11, 2023 01:15PM PST
In-licensing may be pharma's preferred mode of business development these days. Should that impact your investment strategy?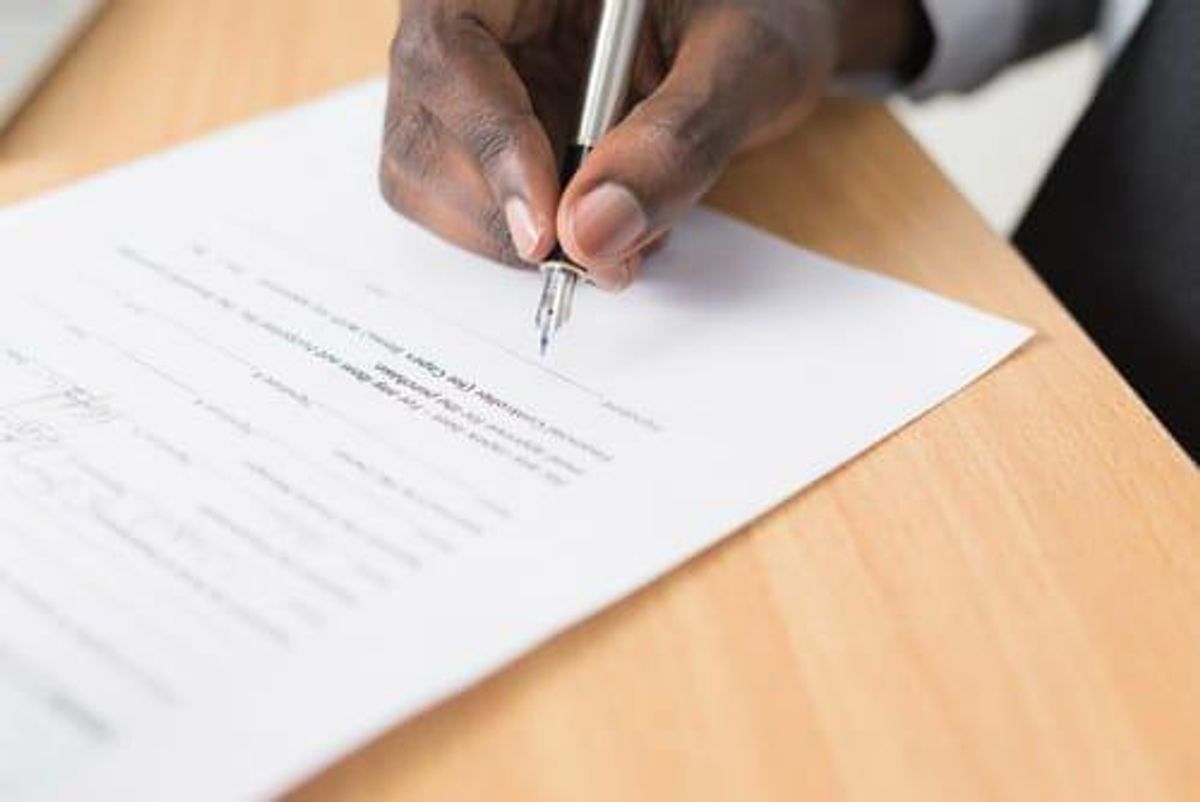 When it comes to investing in pharmaceutical companies, looking at pipelines and research and development prospects is important. But in-licensing is also key when examining these stocks.
In fact, in-licensing deals might be the pharmaceutical industry's preferred mode of business development these days — perhaps even more so than M&A activity. These agreements can prove to be very fruitful for companies and their share prices.
The in-licensing strategy is likewise attractive to investors, as in-licensing drugs expedites corporate development while also mitigating risk. So let's clear up some common questions around the strategy. The article below runs through what it means to in-license a drug and how in-licensing differs from an acquisition. It also covers how royalties affect returns. It's key for investors to be aware of these intricacies so that they can interpret a firm's actions correctly and elect to buy or sell at the right time.
---
How does in-licensing work?
Some things are best explained by example, so let's take a look at AstraZeneca (NASDAQ:AZN,LSE:AZN). In early 2023, the pharmaceutical company licensed CMG901, a Phase 1 clinical-stage antibody drug conjugate for treating Claudin 18.2-positive solid tumors — most commonly seen in gastric cancer — from KYM Biosciences, a China-based biotechnology firm.
Under the license agreement, AstraZeneca will be responsible for the global research and development (R&D), manufacturing and commercialization of the drug. "CMG901 strengthens our growing pipeline of antibody drug conjugates and supports our ambition to expand treatment options and transform outcomes for patients with gastrointestinal cancers," said Puja Sapra, senior vice president of biologics engineering, oncology-targeted delivery and oncology R&D at AstraZeneca.
In this agreement, AstraZeneca is the in-licenser, meaning it is licensing a product from KYM; KYM, which is licensing its product to AstraZeneca, is the out-licenser. These deals are popular as they allow one company (in this case, AstraZeneca) to take on some of the financial, regulatory or technological burdens associated with developing the product of another company (in this case, KYM).
The idea is that both see advantages — KYM received a US$63 million upfront payment and will be eligible to receive up to US$1.1 billion on the drug achieving certain development and sales milestones.
Meanwhile, AstraZeneca benefits by further bolstering its portfolio of therapies for gastrointestinal cancers. As Medical Marketing and Media points out, this in-licensing deal is not AstraZeneca's first for a Claudin 18.2-expressing cancer. In 2022, the pharma company signed an agreement for Harbour BioMed's (HKEX:2142) HBM7022.
Other recent instances of this strategy include Pfizer (NYSE:PFE) and the Medicines Patent Pool, a United Nations-backed public health organization, which inked a global licensing agreement for the distribution of a COVID-19 oral antiviral treatment candidate to expand access in low- and middle-income countries.
The Medicines Patent Pool also secured a similar licensing agreement with multinational pharmaceutical giant Merck (NYSE:MRK) for its investigational oral antiviral COVID-19 medicine molnupiravir.
There's also AbbVie (NYSE:ABBV) and clinical-stage biotech company Cugene. In mid-2022, they inked an exclusive global licensing option agreement for CUG252, a potential treatment for autoimmune and inflammatory diseases.
Under the deal, AbbVie gets the option to an exclusive license to develop, manufacture and commercialize CUG252. In return, Cugene will receive an upfront payment of US$48.5 million and is eligible to receive development and regulatory milestones and a license option exercise payment. Cugene may also receive commercialization and sales-based milestones and tiered royalties.
In-licensing is becoming more and more commonplace, in part because of the influx of small biotech companies in the market. These early stage companies are a key source of promising product candidates, which large pharmaceutical companies then in-license certain rights to.
What are the benefits of in-licensing?
In-licensing is cost effective, since the financial burden of product development is shared. It's also lower risk for the company buying in as it can make deals based on promising preclinical or clinical results.
Compare that to the traditional drug-discovery process, where a company embarks on a project, investing heavily in its development — all with little data to back up expectations.
In-licensing also holds significant appeal when compared to straight M&A. That's because licenses allow drug companies to purchase the rights for experimental drugs without taking on another company's baggage, including unwanted technologies.
All of that means in-licensing can hold major appeal for pharma companies and investors alike. But, as mentioned, it can also generate confusion — confusion that can lead to ill-informed decisions on the part of investors.
What are the risks of in-licensing?
Just as pharmaceutical companies are always looking for the next blockbuster drug, investors are looking for the company that will develop it. For that reason, in-licensing agreements can be somewhat off-putting — even if a drug proves wildly successful, its profits will need to be split between two pharmaceutical companies, and therefore two groups of shareholders.
Such was the case with Eliquis, an anticoagulant jointly developed by Pfizer and Bristol-Myers Squibb (NYSE:BMY). Discovery and clinical advancement were completed by the latter, which joined forces with Pfizer only when entering late-stage trials. This puzzled some investors — after all, the drug seemed like a potential blockbuster. It would be a novel entrant to the market, and would benefit a wide number patients. Why split the profits with another company, and one coming late to the game?
As John LaMattina explains in a Forbes article, at the time of the deal there were still plenty of questions about the success of Eliquis. The anticoagulant drug market is competitive, and there was no guarantee that this drug would prove more effective than similar products also in development. What's more, Phase 3 trials are costly, and Bristol-Myers Squibb was contending with a tight research and development budget.
In the case of Pfizer, Bristol-Myers Squibb eased the risk and financial burden of getting Eliquis approved. It took a long time to roll out the drug, but today it's a top earner, bringing in profits for both pharmaceutical companies.
In-licensing deals can also cause confusion by complicating financial statements.
"They are not typically recorded as an asset on the balance sheet," Jeff Margolis, vice president of RespireRx Pharmaceuticals (OTC Pink:RSPI), previously explained in a conversation with the Investing News Network. "They are considered 'in-process research and development,' and the expenditures are considered expenses on the profit and loss statement, typically creating large losses."
That means the uninitiated investor might misinterpret a company's financial statement, since it does not "truly account for the value of the licenses." As Margolis said, "the asset is intangible."
What is the future for in-licensing?
As pharmaceutical manufacturers embrace in-licensing, they tend to reduce their massive research and development budgets. This can perturb investors used to the traditional pharma growth model: drug discovery leads to products, which leads to profits.
But remember that drug discovery can also lead to major losses. Pharma companies spend millions on development, yet only one in 10 product candidates ever makes it to market. In-licensing can cut down those expenses and share the burden of risk.
Plus, as pharmaceutical investors are becoming increasingly aware, blockbuster drugs are few and far between these days. "The industry is the victim of its own previous successes," Dan Hurley explains in an article for the New York Times. "In order to thrive, it must come up with drugs that work better than blockbusters of the past."
In-licensing may not be traditional, but it could be a more sustainable method of pharmaceutical growth. As the major pharmaceutical companies embrace this model, investors must adjust their own mindset too. The old rules might not apply any longer, and it's important to reconsider investment strategies in light of industry changes.
This is an updated version of an article originally published by the Investing News Network in 2016.

Don't forget to follow us @INN_Resource for real-time news updates!
Securities Disclosure: I Melissa Pistilli, hold no direct investment interest in any company mentioned in this article.
Editorial Disclosure: The Investing News Network does not guarantee the accuracy or thoroughness of the information reported in the interviews it conducts. The opinions expressed in these interviews do not reflect the opinions of the Investing News Network and do not constitute investment advice. All readers are encouraged to perform their own due diligence.
https://twitter.com/INN_Resource
https://www.linkedin.com/in/melissa-pistilli-865271a9/
mpistilli@investingnews.com
Melissa Pistilli has been reporting on the markets and educating investors since 2006. She has covered a wide variety of industries in the investment space including mining, cannabis, tech and pharmaceuticals. She helps to educate investors about opportunities in a variety of growth markets. Melissa holds a bachelor's degree in English education as well as a master's degree in the teaching of writing, both from Humboldt State University, California.
Investing News Network websites or approved third-party tools use cookies. Please refer to the cookie policy for collected data, privacy and GDPR compliance. By continuing to browse the site, you agree to our use of cookies. 
Melissa Pistilli has been reporting on the markets and educating investors since 2006. She has covered a wide variety of industries in the investment space including mining, cannabis, tech and pharmaceuticals. She helps to educate investors about opportunities in a variety of growth markets. Melissa holds a bachelor's degree in English education as well as a master's degree in the teaching of writing, both from Humboldt State University, California.