Oncology Stocks: 8 Biggest NASDAQ Companies in 2023
Feb. 07, 2023 01:15PM PST
Biotech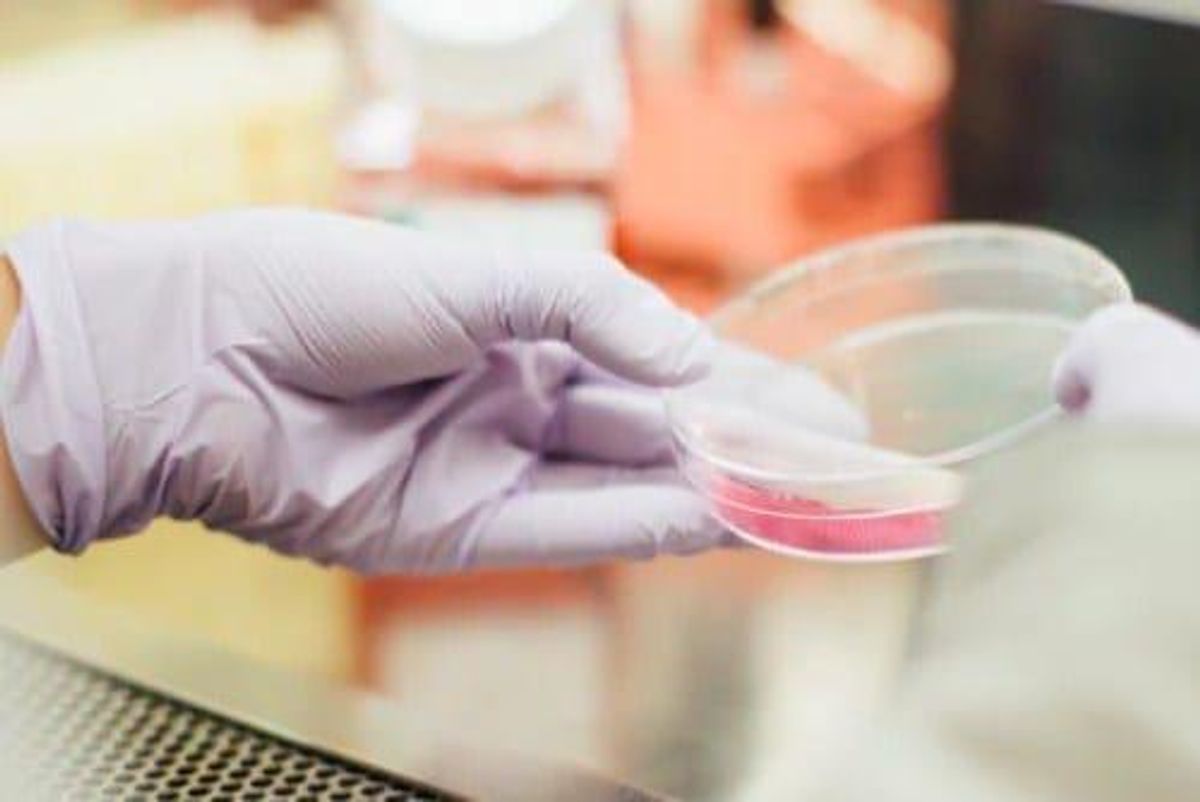 Investors interested in the life science sector should know about key oncology companies. Here the Investing News Network highlights eight on the NASDAQ.
The wide-ranging oncology market covers every area of cancer care, from diagnosis to treatment.
Coming in only after cardiovascular disease, cancer is the second leading cause of death worldwide; unsurprisingly, oncology is one of the biggest sectors in the life science space. With that in mind, biotechnology and pharmaceutical companies alike are working to develop best-in-class therapeutics for the treatment of various cancers, including lung, breast and prostate cancer.
At this point, their work is far from finished — Precedence Research projects that the global oncology market will increase at a compound annual growth rate of 8.2 percent to reach US$581.25 billion in 2030.
---
As the global oncology market grows, investors who want exposure to companies working to treat cancer should consider taking a look at biotech and pharma companies with a focus on oncology drugs and testing.
This list of the biggest oncology stocks on the NASDAQ was generated using TradingViews's stock screener. The companies are listed in order of market cap, and all figures below were current as of January 31, 2023.
Market cap: US$204.99 billion; current share price: US$65.37
First on this list of the top NASDAQ oncology companies by market cap is multinational pharma and biotech firm AstraZeneca, which also specializes in several other therapeutic areas, including cardiovascular, respiratory, central nervous system and pain control. The company is aiming to strengthen its position in the oncology market by more than doubling its cancer drug offerings by 2030.
AstraZeneca has several partnerships with other pharma companies, including Merck (NYSE:MRK). The pair are currently working on a broad clinical trial development program for LYNPARZA to better understand how the drug may affect multiple PARP-dependent tumors as a monotherapy and in combination across multiple cancer types, including metastatic castration-resistant prostate cancer.
Market cap: US$134.68 billion; current share price: US$252.4
One of the world's leading independent biotechnology companies, Amgen uses advanced human genetics to develop and manufacture therapeutics targeting oncological diseases, including a range of solid tumors and hematologic malignancies.
Amgen's oncology portfolio includes LUMAKRAS, which has demonstrated a positive benefit-risk profile in patients with locally advanced or metastatic non-small cell lung cancer harboring the KRAS G12C mutation. The company is advancing a robust pipeline with several mid- to late-stage candidates, including drug candidates targeting leukemia, colorectal cancer and solid tumors.
Market cap: US$122.01 billion; current share price: US$49.14
Based in France, Sanofi is developing new technologies based on molecular oncology, immuno-oncology and genomic medicine platforms targeting some of the most difficult-to-treat cancers. The company's oncology strategy encompasses four disease areas: blood cancers, including multiple myeloma; skin cancers; lung cancers; and breast cancer and other hormone-positive cancers.
Sanofi's oncology pipeline includes 10 drug candidates in clinical development and four additional new molecular entities set to enter clinical development in the next few years. The company's tusamitamab ravtansine is the most clinically advanced treatment to target anti-carcinoembryonic antigen-related cell adhesion molecule 5, which plays a key role in a variety of cancer cell types.
Market cap: US$105.28 billion; current share price: US$83.94
Global biopharmaceutical company Gilead Sciences is in the business of developing breakthrough medicines to prevent and treat serious conditions such as HIV, viral hepatitis and cancer. One of the company's biggest successes is Yescarta, a CAR-T cell therapy for blood cancer and the first such therapy for certain types of non-Hodgkin's lymphoma.
Yestcarta recently garnered approval in Japan for the initial treatment of relapsed/refractory large B-cell lymphoma. The European Medicines Agency has also validated the Marketing Authorization Application for Gilead's second-line cancer treatment Trodelvy for pre-treated HR+/HER2- metastatic breast cancer.
Market cap: US$82.59 billion; current share price: US$758.47
Biotech leader Regeneron Pharmaceuticals develops and commercializes medicines targeting cancer, pain and a wide variety of diseases, including inflammatory, cardiovascular, metabolic, hematologic and rare diseases. Its drug candidate portfolio includes 17 clinical-stage programs targeting various cancers, including solid tumors, prostate cancer, cervical cancer and metastatic melanoma.
In 2022, Regeneron acquired immuno-oncology company Checkmate Pharmaceuticals, whose lead investigational candidate, vidutolimod, has demonstrated clinical responses as a monotherapy in patients with PD-1 refractory melanoma.
Market cap: US$67.86 billion; current share price: US$176.06
Moderna is a leader in applied mRNA science with a diverse clinical portfolio of vaccines and therapeutics. Its mRNA platform harnesses the body's immune system to identify and kill cancer cells, including individualized mRNA-based personalized cancer vaccines.
Through its partnership with Merck, pharma giant Moderna is advancing a novel investigational mRNA-based personalized cancer vaccine consisting of a single synthetic mRNA coding for up to 34 neoantigens that is designed and produced based on the unique mutational signature of the DNA sequence of the patient's tumor.
Market cap: US$33.69 billion; current share price: US$214.20
Illumina develops, manufactures and markets life science tools and integrated systems that enable the implementation of genomic solutions for the healthcare sector with a focus on oncology testing, genetic disease testing, reproductive health and research. The company is expanding its next-generation sequencing oncology portfolio to help clinical cancer researchers estimate tumor mutational burden, identify neoantigens and study innovative therapies to boost the immune response.
Illumina has a partnership with Bristol-Meyers Squibb (NYSE:BMY) to collaborate to develop and commercialize companion diagnostics for oncology immunotherapies. More recently, the company partnered with AstraZeneca on a drug discovery project that harnesses the power of artificial intelligence technology.
Market cap: US$27.2 billion; current share price: US$256.00
Last on this list of top NASDAQ oncology companies by market cap is BeiGene, a biotechnology company that specializes in the development of drugs for cancer treatment. The company's clinical development pipeline includes 12 advanced Phase 3 programs across a broad range of cancer areas, including esophageal squamous cell carcinoma, non-small cell lung cancer, mantle cell lymphoma, non-Hodgkin's lymphoma and ovarian cancer.
BeiGene's bruton tyrosine kinase inhibitor Brukinsa recently gained US Food and Drug Administration approval for patients with chronic lymphocytic leukemia or small lymphocytic leukemia, both forms of non-Hodgkin's lymphoma.
This is an updated version of an article first published by the Investing News Network in 2018.

Don't forget to follow us @INN_LifeScience for real-time updates!
Securities Disclosure: I, Melissa Pistilli, hold no direct investment interest in any company mentioned in this article.
Investing News Network websites or approved third-party tools use cookies. Please refer to the cookie policy for collected data, privacy and GDPR compliance. By continuing to browse the site, you agree to our use of cookies.