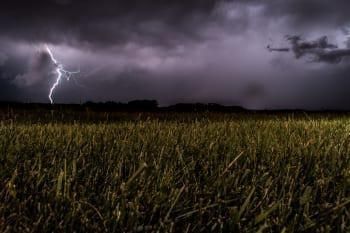 Deep breaths, biotech investors. 2016 was a rough one—but the year ahead looks bright.
Deep breaths, biotech investors. 2016 was a rough one—but the year ahead looks bright.
"I think that biotech is going through a transition right now," Brad Loncar, founder of the Loncar Cancer Immunotherapy index, told Life Science Investing News. "You had a lot of companies that were doing the wrong thing and trying to make money in a way other than what the sector is about—innovating, R&D."
He pointed to price increases, inversion deals and various types of financial engineering as some of those alternative money-making strategies … but said he expects to see less of that going forward.
"In 2016, that business model was exposed as not being ethical or sustainable," Loncar said. "I think it's a good thing the industry has gone through this reckoning … People are realizing that the only way to create value is by developing products that deliver benefit to patients."

Drivers of change
Those products are coming fast and furious. The immuno-therapy market looks to be exploding, with cancer vaccines entering clinical trials and some nearing commercialization. PD-1 inhibitors are starting to be approved for treating various cancers. "These are not incremental improvements," said Loncar. "These are big advancements."
Gene therapies are also getting closer to market: in fact, Spark Therapeutics (NASDAQ:ONCE) could have the first approved in the United States as soon as next year. Meanwhile, the revolutionary gene editing technique CRISPR-Cas 9 is finally in human trials.
New products and clinical data aren't the sector's only promising indicators. Although noting that the industry still hasn't totally recovered from the volatility of 2016, Reni Benjamin, an analyst with Raymond James & Associates, told us that "late 2H16 began to show signs of life for the sector in terms of financing and M&A activity."
He expects to see more of that in 2017: "We believe the sector is likely to return to the fundamentals with M&A and the strength of clinical data being the fundamental drivers."
A word of caution
Despite their overall optimism, both Loncar and Benjamin offer a word of caution. "Investors must always keep in mind that the relative performance of the sector is made largely due to the binary nature of biotechnology stocks," Benjamin reminded us. "So while as a whole we predict the sector to outperform … investors in individual biotechnology companies must conduct their due diligence ahead of binary clinical trial events which, if negative, could materially impact the stock."
And while Loncar thinks select companies in the immuno-oncology and gene editing space are worth watching, he warned that undecided approval issues could have a major impact going forward. "In a lot of cases, the science is moving faster than our regulatory knowledge. And so these do come with a lot of extra risks."
Bottom line? Investing in biotech will always be a higher risk venture. But if you were hit hard by the volatility of 2016, take heart: the sector is showing some signs of recovery heading into the new year.
Companies to watch
In a research note sent to investors, Oppenheimer & Co. analyst for biotechnology Hartaj Singh said, "[W]hile some observers—including us—might view the sequencing of the human genome in 2001 and publication of the data in Nature shortly thereafter, as a seminal event in the history of biotechnology, the sector did not start accruing the clinical and commercial benefits of this revolutionary technology until a decade later. We believe that these currently accelerating clinical and commercial trends—which we highlight below—are important reasons to conduct diligence into and have exposure to the biotech sector."
Singh's companies to watch are Sarepta Therapeutics (NASDAQ:SRPT), uniQure (NASDAQ:QURE), and United Therapeutics (NASDAQ:UTHR). All three companies hold "Outperform" stock ratings.
Don't forget to follow us @INN_LifeScience for real-time news updates.
Securities Disclosure: I, Chelsea Pratt, hold no direct investment interest in any company mentioned in this article.
Securities Disclosure: Oppenheimer & Co. Inc. expects to receive or intends to seek compensation for investment banking services in the next 3 months from Sarepta Therapeutics and uniQure. Oppenheimer & Co. Inc. makes a market in the securities of UTHR.