Genetics Outlook 2019: CRISPR Technology Advances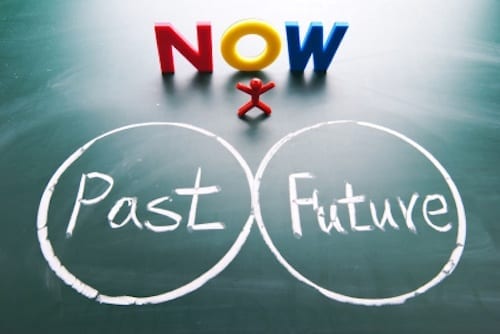 With 2018 coming to a close, here's a look at the biggest genetics trends of the year and what's in store in 2019.
The genetics market is a broad sector covering everything to do with genes and their functions.
The genetics testing market makes up a substantial chunk of the industry, as it's responsible for identifying which genetic mutations each patient may have. Energias Market Research expects to see this market grow at a compound annual growth rate of 12.2 percent from 2018 to 2024. It could increase from US$8.5 billion in 2017 to US$19.1 billion in 2024.
The firm believes the increase will come due to rising demand for personalized medicine, coupled with a growing incidence of genetic disorders. However, the high cost of genetics tests could subdue the maximum ability of the market to prosper.
With those figures in mind, it's clear the genetics space is likely to grow in the coming years. As 2018 ends, the Investing News Network (INN) is recapping genetics trends for the year, as well as looking ahead to the genetics outlook for 2019. Read on to learn more about this developing sector.
Genetics trends 2018: IPOs surface innovation
Always a pivoting industry, the genetics market features a wide variety of companies, and each initial public offering (IPO) acts to expand the space. A few genetics debuts covered by INN in 2018 include the IPO for Bionano Genomics (NASDAQ:BNGOU) in August and the IPO for Urovant Sciences (NASDAQ:UROV) in September.
Bionano aims to help other life science companies with its genomic platform technologies. Its Saphyr product, which streamlines the ability to merge DNA imaging and genomic data analysis into one workflow, is just one of the technologies Bionano has to offer. This company priced its IPO at US$6.13 per share for a total of over US$20.59 million.
For its part, Urovant has a gene therapy drug, hMaxi-K, in development for patients with overactive bladders that have failed oral pharmacological therapy. The company specializes in urologic condition therapies. Its other drug, vibegron, is for the same indication with other urinary symptoms.
Urovant had a US$140-million IPO, with 10 million shares priced at US$14 each. Investors can look forward to the company's Phase 2 trial for its gene therapy drug, which is expected to begin in 2019.
Genetics trends 2018: M&A takes center stage
M&A activity is always a widely used business strategy — especially for bigger companies. Companies can take advantage of slow news periods by acquiring new companies to expand their own product lines, product pipelines and technology.
2018 was no different; genetics-focused Illumina (NASDAQ:ILMN), which offers a variety of sequencing and array technologies, acquired two companies during the year. The first was Edico Genome whose technology, called the DRAGEN Bio-IT Platform, uses field programmable gate array technology to reduce data footprint and time to results.
This deal will increase and improve Illumina's current genetic sequencing portfolio.
Illumina also acquired Pacific Biosciences for about US$1.2 billion. The purchase will expand the company's technology further for long-read sequencing and quicker discovery. Previously, Illumina's focus was on short-read sequencing platforms, but sequencing de novo and highly homologous regions on the genome are better with long reads.
Meanwhile, Myriad Genetics (NASDAQ:MYGN) acquired Counsyl for US$375 million in late May. The company is a pioneer in carrier screening and non-invasive prenatal screening. Counsyl had revenues of over $134 million in the 12-month period before the acquisition.
Lastly, towards the end of the year, NeoGenomics (NASDAQ:NEO) acquired Genoptix for US$125 million in cash. Genoptix is a leading clinical oncology laboratory that focuses on hematology and solid tumor testing. This aligns with NeoGenomics' focus on cancer-centric genetic testing services, and will expand the company's reach and growth.
Genetics outlook 2019: CRISPR technology advances
A type of technology that's always mentioned in the genetics market is CRISPR. This genome-editing tool is still one of the biggest developments in the genetics space when it comes to fast, accurate and more affordable DNA editing.
In October, it was announced that CRISPR can now open up more of the genome for editing. Previously, CRISPR-Cas9, which makes the edits to a genome, could only edit around 9.9 percent of the sites on a genome. Researchers at MIT Media Lab have now widened this percentage to almost half of genome locations. This was done with a new enzyme from Cas9.
Investors may want to watch this development as life science companies take advantage of the technology for drug programs. Although CRISPR technology is just beginning to reach clinical programs, this information could help more companies work on DNA than before.
According to ClinicalTrials.gov, a few of the first CRISPR clinical trials are underway. CRISPR Therapeutics' (NASDA:CRSP) drug CTX001 is in two trials with Vertex Pharmaceuticals (NASDAQ:VRTX) as a collaborator.
Not to be confused with the technology itself, CRISPR Therapeutics is a drug company that is using the CRISPR-Cas9 technology to develop its pipeline.
CTX001 is an autologous gene-edited hematopoietic stem cell therapy in development for two blood disorder indications, beta thalassemia and sickle cell disease. Both trials are currently recruiting patients, and the primary completion date is February 2021.
Genetics outlook 2019: Investor takeaway
Deloitte's 2018 global life science outlook says about 80 percent of rare diseases have genetic origins, meaning they are likely caused by a genetic mutation. When the report was published at the end of January, there were 34 gene therapies in the final US Food and Drug Administration approval stage and 470 drugs in initial clinical trials.
If these are successful, new companies may begin bringing the technology to their own programs. Overall, this leaves investors with many genetics investing opportunities to look out for, especially with the ongoing CRISPR-based clinical trials discussed.
According to Research and Markets' genetic testing market outlook, some of the top companies in the field include Abbott Laboratories (NYSE:ABT), Roche Diagnostics (OTCQX:RHHBY), Myriad Genetics, Thermo Fisher Scientific (NYSE:TMO), Hologic (NASDAQ:HOLX), Cepheid, Agilent Technologies (NYSE:A) and QIAGEN (NYSE:QGEN).
Investors may also want to check out our top NASDAQ genetics stocks list to learn about other players.
Don't forget to follow @INN_LifeScience for real-time updates!
Securities Disclosure: I, Gabrielle Lakusta, hold no direct investment interest in any company mentioned in this article.